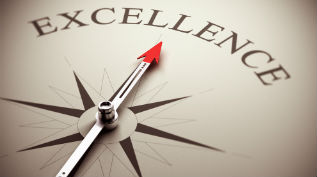 While no family launches a charitable giving vehicle with the intention of spending time and resources without results, it can often be difficult to quantify or even evaluate the results of one's philanthropy. Certainly every family hopes that their giving will have a positive impact on the world around them: on their own lives and the lives of those in their communities, but how can the results of their philanthropy be measured? Or should they be? Are tangible programmatic results the only indicator that a philanthropic vehicle is successful?
What it means to be effective varies widely from family to family, based on your goals and aspirations, histories, and expectations. The question of effectiveness is so multi-faceted and subtly nuanced that giving even an adequate account of the issue can be very difficult. This Family Giving News blog post offers context for your family as you consider the impact and effectiveness of your philanthropy.
In considering the effectiveness of your philanthropy, it can be helpful to break things down into two categories, which we'll call internal effectiveness and external effectiveness. Internal effectiveness deals with the structures and processes that influence your philanthropy, including governance, succession planning, grantmaking, and family dynamics. External effectiveness, on the other hand, addresses issues related to your philanthropy that exist outside your family or philanthropic vehicle, such as grantee relationships or how to measure tangible impact. The two are profoundly influenced by one another, but prying them apart can allow a family to focus more easily on the mechanisms driving their philanthropy and make the question of overall effectiveness less overwhelming.
Internal Effectiveness: Self-Reflection and Dialogue
How well are your goals understood and communicated?
When evaluating the effectiveness of your philanthropic vehicle, large or small, you first may want to consider how clearly stated and understood your goals are among the family and/or staff members involved. Whether the primary goal of your philanthropy is a broad one—to promote social change or to create a more just society, or a more focused one—to feed and house homeless children in your community, or to help in the fight against AIDS, does your family team share a common understanding of the core purposes of the family's charitable work? By visiting or revisiting this cornerstone of your philanthropy, you can ensure that you are moving towards the same finish line, while directing your collective energy for maximum impact.
Alongside the community goals for your philanthropy, it is also likely that you have some specific family goals—to unify the family and strengthen familial bonds or to pool individual family resources to address a collective interest. These goals, too, may need to be clarified and discussed. If they are important to the donor and to those family members participating, than focusing only on community goals will not allow you to fully evaluate the effectiveness of your shared giving.
Defining internal effectiveness: How well do the processes of your philanthropy reflect and facilitate the attainment of your goals?
If one of the primary goals of your philanthropy is to increase cohesiveness among your family members and encourage interaction across the dinner table as well as the boardroom table, how do you define effectiveness in this area? In this case, it may be helpful to consider how your family communicates about its philanthropy and look at the rules or customs that govern your interactions. Whether explicitly stated or not, these rules influence both your family dynamics and the practice of your philanthropy. At your next family or board meeting it may be useful to discuss your family's satisfaction with its philanthropy: what things are you doing well and what things do you feel are challenges or areas in which you could improve?
If one of the goals of your philanthropy is to establish a familial legacy of giving, consider the structures and practices in place to acclimate and inspire future generations of philanthropists. Do younger members of your family feel motivated to become engaged in your philanthropy? Are there mechanisms to facilitate the involvement of future generations, such as a junior advisory board?
How does the leadership of your philanthropic vehicle help the family attain its goals, and how well are their duties understood?
Current members of your board, or those family members actively involved in guiding your philanthropic vehicle, may want to consider their roles. Do they feel there is a shared understanding of their responsibilities amongst themselves? Amongst younger family members who will ultimately take over decision-making duties? Although critical examination of one's own duties and behavior—and those of loved ones—can be an arduous task, it can also prove very rewarding for many families. Open and frank discussion leads to growth and innovation and helps cultivate a sense of collective ownership. When family members become more engaged they often feel more invested in the success of their family's charitable endeavors.
How do these factors—understanding of mission and governance—impact how the family's grantmaking happens?
Once you've got the ball rolling, think about how these pivotal issues influence your grantmaking practices. Consider the grantmaking decisions your family has made in the past, and discuss both positive and negative experiences. What internal processes worked well in helping you choose grantees? What can you change to ensure that you fund organizations or causes that fulfill your mission and encourage the giving spirit in your family?
External Effectiveness: Quantifying the Difference We Make
Over the past two decades, discussions of nonprofit effectiveness have taken on a new and more urgent tenor. As with internal indicators of efficiency, establishing goals and communicating expectations clearly are invaluable tools for achieving maximum impact. By defining what success is and establishing an atmosphere and practices designed to achieve it, families and grantees can increase their chances of accomplishing their short-and long-term goals.
How do we define success?
Some debates on effectiveness take on the language and metrics of the business world: analyzing how a charitable entity spends its money and measuring the tangible impact of its programs. Although considering the nuts and bolts of a philanthropic vehicle—such as the amount of money given away each year in grants—can provide some insight into how well or poorly a charity is functioning, the subjective element of "impact" or "making a difference" remains. Numbers alone often do not capture the full measure of the impact, or, in many cases, the different strategies needed to achieve that impact. Some benefits or successes are of inestimable value: How do you measure the long-term value of teaching one adult to read, creating a community center in a depressed neighborhood, or providing scholarships to two new nurses a year?
To help measure how their funds are impacting a given cause or community, many grantmakers and grantees establish benchmarks or goals to help determine how well an initiative is performing. Suppose your family is invested in reducing hunger among impoverished children in your community. You and your grantee, a local preschool for underprivileged children, decide that your goal for the coming year is to provide balanced breakfasts and lunches to 100 needy children each day. You agree that at the end of the first six months you will sit down together and look at the number of children served, the cost of the program to date, and the grantee's experiences thus far. You might discover that while the program is providing 100 breakfasts a day, they are running consistently over-budget on lunches because demand increases in the afternoon. Although your grantee feels that the program has been successful thus far, there are concerns about the feasibility of the program succeeding in the long term. Based on this experience, you and the grantee discuss strategies for adapting the program and it's funding to fit the actual needs of the community and refocus your goals according to those realities and agree on a new set of goals for the next reporting period.
By agreeing upon what success looks like, both parties will be able recognize it and can more effectively pursue or redefine the goal if it remains out of reach. While it is often beneficial for grantmakers to receive quarterly or annual reports from their grantees, they should be aware that requiring grantees to allot a substantial percentage of their time and resources to the reporting process might be detrimental to the program being supported. If you require such reports, be sure to provide adequate resources for this work to happen—either as additional funding to hire an outside consultant, or as in-kind assistance from an evaluator you have worked with effectively in the past. When establishing reporting mechanisms, your family may consider some options such as regular site visits, meetings with grantees, or fewer reporting deadlines that can make the process less time-intensive for grantees.
In addition to making a grant, how can I increase my grantees' chances for success?
Certainly donors are gratified to hear how their grants are impacting their communities and the causes they support, particularly if the form of philanthropy they practice involves a high degree of personal involvement. By cultivating open and trusting relationships with grantees in which communication about both successes and challenges is encouraged, donors can maximize their impact. Even if you feel that becoming personally involved with your grantees is not the right decision for your family or its philanthropic goals, cultivating a mutually respectful and honest avenue of communication can help you to ensure that your grants are both effective for the nonprofit and meaningful and fulfilling to your family.
Another way for your family to help grantees to succeed in their missions is to consider awarding general operating grants to the charities you choose to fund. While programmatic support is certainly invaluable to nonprofits in helping them to launch new initiatives or shore up lines of support for existing programs, general operating support can allow grantees to focus on the internal operations that govern and influence their programs by providing a measure of financial stability and freedom. Such funds may not seem as dynamic as program-related grants, and it may indeed be more difficult for families to determine how best to measure the effectiveness of general operating support. Still, these grants are no less vital to nonprofits because they address the core challenges that many charities face, including: attracting and retaining talented staff, supporting daily administrative functions, evening cash flow and increasing the capacity of current staff.