Disaster Giving: The Role of Families in Relief, Recovery, and Rebuilding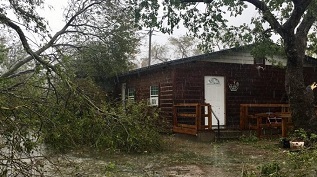 Although many families establish their philanthropies with a specific mission in mind which governs their grantmaking focus and decisions, many can't help but feel a strong desire to contribute when natural disasters and other tragedies hit both close to home and across the globe. Past natural disasters have not only rallied the support of America's giving families, but have also focused their attention on how to help victims and their communities in the long term.
This article explores how families can ensure that their emergency funds are reaching those who need them most, and how they can continue to support affected communities long after the events have receded from evening news reports and magazine covers. We'll offer guidance on how you can make room for your emergency giving in an already crowded philanthropic agenda, and on determining when and where your gift will make the most difference in struggling communities.
The Role of Family Donors in a Crisis
When all the startling images come marching into your living room through the TV screen—anguished faces of people driven from their homes by rising tides, encroaching flood waters, or shifting landmasses, it's often difficult to tame the urge to write a check and get it in the mail as soon as possible. No matter how meager or robust a person's means are, the impulse to give in the face of suffering is often strong and immediate. While any time is a good time to give to help those left homeless or hungry by tragedy, philanthropic families can often benefit from taking a step backward and looking at how and when a donation will have the greatest effect.
So many hurricanes and named tropical storms have appeared this year that we've graduated from given names to greek letters—Alpha and Beta so far, as of this writing. The most recent to hit the United States, Hurricane Wilma, came ashore near Cape Romano, Florida on October 24, 2005. Despite still being without power, water, and phone service at her home in South Florida thanks to Wilma, Deborah Bussel, a philanthropic advisor and trustee of the Shepard Broad Foundation, made time to talk to Family Giving News via cellular phone about her experiences in disaster relief and recovery in Florida.
On August 24 1992, Hurricane Andrew battered Louisiana and the South Florida coast, leaving more than $26.5 billion in damages to communities in its wake. Wind gusts up to 177 mph pummeled the areas in the storm's path, cutting a huge swath across Florida. Images of decimated towns where all the trees had been uprooted, cars were smashed and strewn about like discarded toys, and nearly every building was reduced to shards of wood and chunks of rubble beamed immediately into homes all across the nation. The media was working overtime to bring us around-the-clock coverage of the damage and nascent relief efforts, making previously unknown communities like Homestead, Florida into household names, synonymous with tragedy.
At the time, Hurricane Andrew was the worst natural disaster ever to hit the United States, and relief agencies collected more than $81.7 million in charitable donations to aid victims of the tragedy. By comparison, Hurricane Katrina, which has caused in excess of $125 billion in current estimated damages, has spurred nearly $700 million in donations to date.
So what makes family philanthropy so integral and important to these aid efforts? According to Bussel, it's the adaptability, and "flexibility on the ground" of private funders and their ability to seek out special constituencies that are often overlooked by larger organizations with too many needs to satisfy. What follows is some practical advice for families wishing to contribute to the rebirth of devastated communities at all stages of the process: relief, recovery, and rebuilding.
BREAKING DOWN THE AID EFFORT: RELIEF, RECOVERY, AND REBUILDING
Relief:
In the aftermath of any natural disaster there is a period in which the immediate needs of victims—such as the needs for clean water, food, medical care, and shelter—supersede all other concerns. Since chaos often engulfs a region following a natural disaster, this effort is most successfully carried out by organizations able to mobilize large numbers of people and resources in an efficient manner—most often the government or the military. In most cases this phase of the effort precedes even the arrival of large public relief organizations and establishes a temporary infrastructure to provide basic services and to stabilize the situation which can be, as we have seen, quite tenuous.
Once the way is paved for large relief organizations to enter the area, families wishing to participate in this early stage should consider giving through grants to the Red Cross, MercyCorps, or the Salvation Army, which play a key role in establishing temporary services in affected areas.
Tip: Consider giving unrestricted funds to emergency aid organizations
Although your impulse to give may have been spurred by a particular event, consider giving an unrestricted grant to these relief organizations. In many cases these groups' efforts can be hampered by too much money earmarked for specific causes while receiving insufficient general operating funds. This prevents them from performing the day-to-day administrative functions that allow designated funds to get to those who need them most. During the relief effort after the tsunami in South Asia several large nonprofit relief organizations were forced to turn away donations designated for those victims because they lacked the organizational capacity–and general funding–to get those funds on the ground.
As someone with years of experience in working for and with nonprofits, and as a family foundation trustee, Bussel offers some advice to families considering how they can help during this stage: "In my experience, the things that need to take place during the relief stage are beyond the direct reach of private funders, who often are not allowed in the area at this time. Their money can have the most impact later in the process. They can fill in the gaps in the recovery–and especially–rebuilding phases."
Recovery:
This is the period, after emergency concerns have been addressed, when the healing can hopefully begin. It involves clean-up and normalization efforts: clearing debris, reopening roads and transportation agencies, re-establishing communications and permanent clean water supplies, and providing continuing routine healthcare.
Says Bussel: "It's amazing the 'ripple effect' that occurs; how interconnected things are—even small things you don't even think about. Consider getting a prescription filled: if the strip-mall is leveled–gone–how do you get your medicines? Even if you have a car there's nowhere to go. Now there is no pharmacy in your town. Suppose you're elderly and depend on local social services to get to the pharmacy? "
Tip: Unsure where to give? Look to subject areas already within your mission.
Needs in this phase are varied and far-reaching, and beginning here private funders, including families, can begin having serious, direct, and very real effects on devastated communities. If you and your family are unsure how your funds can be best directed or where you'd like to help, look at subject areas in which you already fund. Odds are that there is an underserved or forgotten group that falls under your area of interest. This tactic serves a dual purpose: 1) if your family philanthropy's mission is very focused and leaves little room for funding outside designated areas, you can still contribute to aid efforts; 2) a cause or organization, which might have lost out on government or large nonprofit dollars and lost, gets the support it desperately needs.
Tip: Make more funds available to grantees in the area sooner.
If you already have grantees in an affected region, consider making more funds available to them than originally planned, or if that's not possible you could try speeding up your payment timeline. If your grantees are hard-hit they'll not only need the program support you've already committed to them, but may also need more funds or more general operating finds for everything from new office space, furniture, and electronics, to pens, paper, and file folders.
Since most philanthropies choose grantees and commit funds well in advance of awarding them, now might be a good time to consider increasing your overall giving for the year. Although dipping into your own investment funds or foundation's principal, or opening a new donor-advised fund may seem financially risky and seem to threaten the long-term goals of your philanthropy, desperate situations often call for flexibility and creativity.
Tip: Use your already established relationships with current charities to forge new ones with groups on the ground.
If you don't already give in a geographic area and are having difficulty finding or choosing new charities, consult local organizations that may be able to refer you to colleagues or sister-organizations. Suppose your family already supports an eldercare facility for the poor in your hometown, and you are interested in supporting the restoration and re-population of the Gulf Coast's nursing homes. Instead of giving to a large national organization that receives publicity through its web site or other publicity campaign, go talk to your current grantee. They may belong to a national association of eldercare facilities which has a list of smaller currently struggling nonprofits in need of sponsorship, or they may have a fund already set-up for all of their colleague organizations in the affected region.
Rebuilding:
It's during the rebuilding phase, when broadcasters have moved on to new breaking stories and the first wave of wide-spread giving among the general population ends, that private donors can be a boon for re-surging communities. Many of the large aid organization performing triage and re-establishing provisional infrastructure have completed their work and have moved on to help others, but there still remains a lot to be done. Here Bussel says family donors can have a profound and lasting effect on the communities as they are recreated: "In any rebuilding effort there is room for private funders to make sure that all segments of the population are represented."
Tip: Don't forget community-based advocacy groups.
In considering whom you should fund in a given area, don't forget about grassroots organizations that advocate for local populations who might be overlooked by other donors or grantmakers. These constituencies, like undocumented immigrants, the working poor, and the elderly, are much less likely to be swallowed up by an aid gap if there is a local group speaking for them. In Bussel's experience in the recovery and rebuilding efforts in Florida, she learned the invaluable role that private funders can play in giving everyone a voice and a hand in how a community is rebuilt: "Through their support, private funders can bring local nonprofits to the table, where they can participate in building the new community."
Tip: Think long-term.
Remember that funds you commit to causes now can become some of your most rewarding gifts in the long term, and may help you discover new passions and forge new bonds with grantees and communities. Rebuilding communities takes time and dedication, and it may take a decade or more before a region that has survived tragedy can begin to thrive. South Dade County, where Bussel worked on behalf of Planned Parenthood in Homestead, during Hurricane Andrew, is just beginning to come back 13 years later. "After a major storm like Andrew the demographics of an area shift: those who can afford to leave an area, do. Those who do not, or who have investments in the land, stay. These are different groups with different interests so there is lots of negotiation about who should rebuild and how. It takes time."
In these tragedies we can focus on the opportunity not to rebuild what was, but to re-evaluate the past and to rebuild communities without many of the injustices and inequities that may have existed before. We can make an effort to empower all segments of the population and use funds to enlist the aid of those who can advocate for them. In the wake of these events there exists a great deal of opportunity for philanthropic families to help devastated communities to reinvent themselves–to bring back the great things and eradicate the destructive or counterproductive.