The Season of Giving: Sharing, Growing, Risking, Serving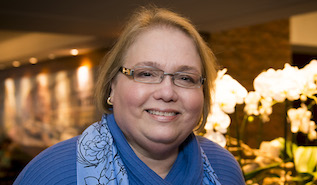 The signs are all around us. The local newspaper or magazine does a feature on good things going on in the community. Your mail includes a few more personal appeals for a charitable gift. Your financial advisor reminds you that you only have a few weeks to start that fund you've been considering. You and your family are asked to consider volunteering at a local nonprofit. It is December and 'tis the season of giving.
Giving does reach a wonderfully fevered pitch around this time of year. Some are trying to beat the end-of-the-year deadline for setting up a foundation or fund. Some are working to meet the payout requirements for their foundation. Some of us are giving because of our Christmas or Hanukkah traditions. Some of us are prompted by a sense of abundance or winter's arrival to do something for those in need. Most of us will give because our cultural or family traditions have created a legacy of generosity that we practice and pass on—particularly at this time of year.
It has become popular in recent months to speculate on the compassion fatigue that must set in when we have been called on to do so much for so many. Certainly this year there have been natural disasters and man-made tragedies a plenty that have touched us, outraged us, and ultimately, brought out the best we can offer in giving and volunteering. At the National Center for Family Philanthropy, we have met many who have shown signs of being overwhelmed by the extent of the needs or by the responsibility of giving wisely. But not one of these concerned and caring individuals gives any sign that their compassion is anything other than profound and motivating.
As you begin the frantic, fantastic December season of giving—whether you are setting up new funds or making your year-end grants, whether you are choosing the right sweater for Cousin Erin or making a donation to the area fuel fund, whether you're making one last site visit or volunteering with your family, I hope you will take a few moments for yourself. This is also a wonderful time to renew the inspiration that keeps you working beyond the legal or moral minimum to the point you feel you are making the most of your role and resources. Think of the season as a chance to appreciate the privilege you have to help so many and to remember that your skills, experience, and wisdom are even more powerful assets when they are matched by your humanity and compassion.
Almost forty years ago, the late foundation executive, family foundation and community foundation trustee, Paul Ylvisaker, gave a remarkably relevant speech entitled, "What's New in American Philanthropy?" In it he spoke of the increasing demands on private philanthropic dollars, the financial burdens of a nation at war, and the need to earn and maintain public confidence in our work.
"Even greater than the challenge of relevance or the responsibility of remaining flexible and creative is the challenge to be the keeper of the public faith and conscience. Altruism in our day comes hard, and as the world's growing population presses more heavily on available resources, altruism will come even harder. The choice constantly before us will be to grow and share, or to conserve and protect what we have. …It is our function in philanthropy to make sure that that tender instinct continues; otherwise we're in trouble. We are keepers of the faith, the faith that keeps us sharing, growing, risking, serving."
Paul understood the power of altruism and the power of the individual in philanthropy. While recognizing the responsibility of our field, he wanted each of us in the field to value our special contribution and potential. Nineteen years later, he offered "The Spirit of Philanthropy and the Soul of Those Who Manage It" and suggested that the first commandment of philanthropy is to look after ourselves:
"Guard your own humanity. The first ethical commandment is to take care of yourself. This is not acting for number one; it means taking care of what you are or should be, so that you can radiate that out to others. If you lose your own soul – whether to arrogance, insensitivity, insecurity or the shield of impersonality – you diminish the spirit of philanthropy. The goal to aspire to is that you will be a distinguished human being who gives to the foundation as much an identity as you derive from it, and far more than the money you give or negotiate away. In a very real sense, you are philanthropy."
May the end of this year bring you wonderful opportunities to contribute through your work in philanthropy. May it give you at least one peaceful moment to reflect on the gifts you give and what you receive. And, may the New Year bring us all peace.