Project Vs. General Operating Support: Need it Be Either/Or?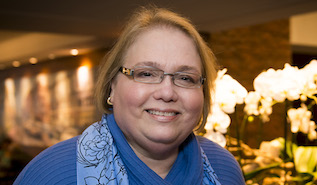 With reports from the National Committee for Responsive Philanthropy and the Center for Effective Philanthropy, among others, focusing on program vs. operating costs, I am often asked how donors and family funders are dealing with this debate. I remember the passionate debate that followed a major paper on this issue by Michael Seltzer and Michael Cunningham – and I am sure those who have been in philanthropy longer remember previous iterations.
The positions are much the same as they were some years ago. Those who support funding special projects and programs talk about the scarce resources private philanthropy has at its discretion. They believe these resources are too scarce to fund operations and fear organizations will become dependent on them for ongoing sustainability. Further, they hope private funders will take some risks with their grants and fund important things that others may not.
Those who fund operating or general expenses seek out grantees that match their values, mission and goals and provide general support so grant dollars can be spent as needed. They see themselves as investing in leadership and vision. They talk about grantees bending over backwards to fit their work into acceptable projects or, worse, risk their general stability to accept a large proportion of funding for special projects.
Others don't see the debate as either/or. They may prefer to fund projects but will accept or add some percentage to the project total for general expenses. Others may provide general operating support and note that the grant is to help the grantee meet organizational objectives. The grant agreement may include some benchmarks so there is accountability for how and when those goals are met – what some have called "negotiated general operating support."
Donors and family funders often have a special perspective on this conversation. Some have a special connection with or personal knowledge of the grantee and the relationship has gone on for many years. Because the relationship is likely based on experience and trust, these funders are very likely to make general support grants. This same experience and trust makes it easy for the funder to step in quickly during difficult times. In fact, the question is not whether to provide general support or project funding, but how to ensure the relationship stays fresh and effective and that communications and accountability are appropriate.
Some donors and families may not accept unsolicited proposals at all. They may seek out grantees that match their interests and provide project or general support. While the concept of not accepting unsolicited proposals carries its own controversy, it is a frequent choice of those who have the staffing help to identify prospective grantees and those who are volunteer managed and prefer identifying grantees to taking on the potentially formidable task of responding to inquiries.
My own feelings about the program or general support debate have evolved since reading that report in the '80s. Some of that evolution is due to the paradoxical nature of my current job. I spend my work life focusing on what it takes to establish and maintain an effective family grantmaking program – but I can only do that work by managing an effective grantseeking organization!
The National Center for Family Philanthropy is blessed with a truly remarkable Board of Directors who understands this paradox. They have helped me understand how important it is to invest in the organizational effectiveness of nonprofits and have brought that understanding to their care for the development of the National Center.
Our Board and staff have spent the last year engaged in a business planning process. The Board recognized that we were at a point when we needed to examine both our program choices and our sustainability. Their commitment to this organization prompted them to take this on personally – naming themselves as the planning committee and providing the funding for the process.
We were fortunate to work with the staff of Wellspring Consulting who understood our concerns for both our mission and our financial viability. We learned that we will always take on some causes and work because of our values and mission, even if there may not be an immediate market for that work. We learned that our ongoing supporters – our Friends of the Family – are critical to our ability to be available for all donor families in need. We renewed our appreciation for funders who saw the value of our projects and were willing to invest in the potential of those projects. And we learned that we must structure the resources and services that earn critical income to ensure our sustainability.
The implementation of this business plan is off to a great start because of a family foundation that took the time to share their experience with other grantees with us. They helped us see that the implementation of the plan had to be as thoughtful and bold as the planning process itself. Their technical assistance has been as valuable as the generous grant they made for business planning implementation.
I am not sure if that grant was for general operations or a special project – it seems to be the perfect marriage of both. And that may be as perfect as this subjective argument can ever be. As with most governance and grantmaking decisions, your choice is likely to be the result of your own values and mission and will derive from the impact you want to have. And, as most donors report to me, when they have engaged in a thoughtful consideration of facts, experience, and mission, their decisions have been the most satisfying and important to their success.
You will begin to see the signs of our business planning implementation. Changes to improve our website, FP Online, and even this newsletter are planned for the next several months. Changes will also improve the way we package our services and manage our relationships.
One thing will not change: our commitment to enhance our position as the only organization that draws its inspiration, mission, and programming from the personal participation of donors and donor families. In addition to what I learned about marketing and sustainability, I learned a lot about why we must ensure the sustainability of the National Center for Family Philanthropy. It is our commitment to encouraging and supporting philanthropic families. New donors, donor families in transition, those considering a philanthropic commitment – all are foremost in our minds and our programs. It is our commitment to being here when you need us as well as to collaboratively working with and through staff, advisors, and colleague organizations so that our resources are well and widely shared.
Representing the needs and interests of donors and donor families is a special privilege and responsibility. I hope you will always share your thoughts, reactions to our programs, and concerns with us so we represent you well. These ideas not only encourage and challenge us; they are the sustenance that makes this such exciting work and such a special organization. 
Ginny