How to Close a Foundation: The Pottruck Family Experience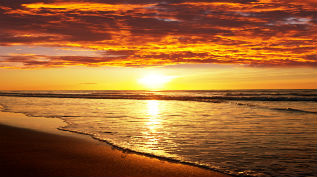 With a tough economy comes tough decisions. That was true for the Pottruck Family Foundation board, which dissolved the foundation effective Jan. 30, 2009. As their assets shrank in the declining markets of 2008, the family decided that by shifting their philanthropy to a donor-advised fund, they could still direct grants without spending money on overhead, including a staff and an office. The decision was not an easy one.
The family's foundation had been through a downturn before. During the dot.com bust in 2000-2001, the foundation's assets went from $25 million down to between $12 and $14 million. At that time, "we felt it was a blip on the screen and the market would rise again," Emily recalled. The difference with the current recession is that they feared it would last longer. By putting their remaining $9 million in a donor-advised fund at a financial institution, more of those funds can go directly to grantmaking.
"It was very emotional for me," said Emily Pottruck, chair of the San Francisco-based foundation who had been the driving force behind the foundation's work, especially its focus on foster care. "I've never had biological children, so this was my mothering." She and her husband David, who endowed their foundation in 1995, were supported in the decision by the other three trustees who are not family members.
The decision was sad too for Nancy Wiltsek, the foundation's executive director for nearly 10 years. "We've done such good work and it felt like we had just hit our stride," Wiltsek reflected. "I wasn't just there for the paycheck. My heart and soul was in the work." She praised the Pottrucks who "could not have been more gracious or supportive," as the family sought to ease the impact of the closing on Wiltsek and her one part-time employee.
Being Strategic

The foundation has always been focused on how to leverage its dollars for the most impact. Its original mission was to help disadvantaged children in the Bay Area. The family was especially interested in organizations that were heavily volunteer-based since "those volunteer hours and our economic grants would generate more success," according to a letter to the public posted on the foundation's website to announce the closure.
Then Pottruck started noticing articles and broadcasts about the serious problems facing children aging out of the foster care system. She learned that with no support system, the 18-year-olds who are declared emancipated adults often end up in prison, homeless, pregnant or addicted to drugs. "We were small, so we had to ask what we could do to be meaningful," she explained. "We decided to take that small sliver of older foster children who are on the cusp and who want to lead productive lives," she said. "Education was important to the board, so we decided to help these kids stay in college."
The trustees began making fewer but larger gifts. With less grantmaking to do, Wiltsek had time to work more closely with grantees and also to be a leader on the issue in the community. She co-chaired a child welfare learning circle, convened other interested funders, worked with nonprofits and raised the profile of the issue. She also chaired Northern California Grantmakers' Family Philanthropy Exchange Advisory Committee, another way in which the foundation supported the field.
Steps in Closing a Foundation

The decision to close was made in early December, 2008. The target date for closing—Jan. 30, 2009—was a very ambitious schedule, given all that is involved and the fact that the family wanted it done with care. "We wanted to make the closing as honorable as possible," Pottruck explained.
"One of our goals was to be a model, especially to other small foundations," added Wiltsek. "Letters were sent in early January to grantees, honoring what we had done together and explaining that things beyond our control had made this happen. Our grantees were incredibly supportive of me, and they sent Emily and David letters thanking them for the relationship we had built."
There was mountain of other details to be tackled as well. "It's a business, whether you are a nonprofit or not," Pottruck stressed. The foundation's accountant and lawyers helped make sure the proper papers were filed with the appropriate government entities and that the assets were properly distributed. "The paperwork is a bad dream."
Other issues they had to deal with included cancelling insurance policies, finalizing payroll and benefits, terminating a lease, paying outstanding bills, canceling memberships and utilities, purging files and getting rid of furniture (most was donated to grantees).
The Future

The Pottrucks expect to remain active philanthropists and are "in the process of trying to figure out" what the vehicle will be. "David's kids are newly married and have their own kids and haven't been fully engaged in the family's philanthropy yet," Pottruck explained, but she thinks they will be eventually. The couple are also looking at their estate planning and hasn't ruled out the possibility of establishing another family foundation sometime in the future, "maybe with a smaller fund and no staff."
As for what causes they'll support, Pottruck notes that "David and I have different concerns and ideas," but helping foster children remains her passion and will continue to be one target of the family's giving. "We need to give these kids a life, not a life sentence."