Hurricane Sandy and Climate Change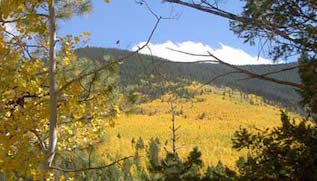 Shortly after Hurricane Sandy struck, the National Center collaborated with the Center for Disaster Philanthropy to produce a special edition of Family Giving News highlighting eight long-term opportunities for philanthropy to step in and support relief and recovery efforts. Several readers wrote back to respond that while our suggestions were helpful and logical, they felt that we were missing the elephant in the living room. "The recommendation to support efforts aimed at addressing climate change are notably absent," wrote Charlotte Levinson, president of The Max & Anna Levinson Foundation in Santa Fe, New Mexico. "Unless and until more of us get involved with the many terrific organizations working on the juncture of climate, energy, and environment, we will see more, and maybe worse, events like Sandy." In response, we invited Ms. Levinson to share her personal perspectives on this topic, and did some research of our own on some of the most active family foundations around the country making grants in this area.
What are your thoughts on the issue of climate change? How have you addressed climate change in your grantmaking strategies and interest areas? Do you agree or disagree with Ms. Levinson's perspectives below? Let us know what you think in the comments section below or by emailing us at jason@ncfp.org!
********
The New Normal?
by Charlotte Levinson
"I just want things to get back to normal."
That was the message from my sister in New Jersey 4 days after Hurricane Sandy hit. She was trying to keep her family warm and fed and occupied. She was worried about another storm in the forecast, her patience with the utility company running thin as she waited for word of when power might be restored. I tried to reassure her that help was on the way; the nightmare would be over soon, things would get back to normal.
But what if this is the new normal? In the aftermath of Hurricane Sandy as we help tens of millions of our family, friends and neighbors struggle to recover; we must act with equal determination to avoid future disasters. How will we move forward from the debacle unfolding at the intersection of energy, environment, economy, and climate? 
In 2007 the Nobel Peace Prize went to Al Gore and the Intergovernmental Panel on Climate Change "for their efforts to build up and disseminate greater knowledge about man-made climate change, and to lay the foundations for the measures that are needed to  counteract such change." Taking that as our charge, the Levinson Foundation has supported several promising initiatives.
Chief among them was a series of meetings held by the International Forum on Globalization in 2007 that brought together scientists, activists, elected officials, workers, farmers, educators and economists in countries around the world to share insights and information related to the triple crisis of peak oil, climate change and the destruction of nature. Although we are a small family foundation with grants averaging $30,000, we made a one-time grant of one million dollars to the project. The outcome was consensus about the need for "relocalization," a turning away from corporate-led economic globalization toward resilient local models.
Our thinking at the time was that there was a need for developing new policies that took into account expanding technology, economic globalization, climate science, hard limits to fossil fuel production, population growth, the shrinking biodiversity of nature and growing inequality in society. Our present view is that we now have a substantial body of analyses of the problem and many coherent proposals for solutions. At this time we can make the most progress by supporting grassroots and net-roots citizens movements focused on mobilizing the public to participate in the democratic processes that will put us on a path to real recovery. Organizations include Oil Change International, 350.org, Appalachian Communities Health Emergency, Tar Sands Action, Rainforest Action Network, Beyond Coal, Move to Amend, and many more.
The Foundation Center maintains lists of climate funders and organizations funded. They report that in 2008, US foundations contributed nearly 1 billion dollars targeting all facets of the global climate crisis. There is a Climate and Energy Funders Group within the Environmental Grantmakers Association. At our foundation we rely mostly on social media newsfeeds from the people and organizations we have come to know and respect. We believe a comprehensive, compassionate response to Hurricane Sandy must include proactive strategies rooted in science and activism.
Family Foundations Leading the Conversation Around Climate Change
(Compiled by NCFP Staff)
Family foundations around the country have identified climate change as a priority for their giving. Some approach the issue at a local community level, others more globally. Below are links to many of the most prominent family funders in this issue area.
For more information on what foundations around the country are doing in the area of climate change, and for suggestions on options for getting started, see the Foundation Center's Special Focus on Climate Change.