Generosity of Spirit: Fellowships Inspire a New Generation of Leaders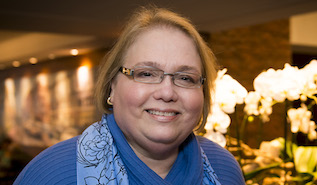 A few months ago, I was speaking with a small group about those who had made a difference in our careers and influenced our love of philanthropy. It doesn't take much for me to gratefully recount all the incredible leaders who took time to support me and, in so doing, made a powerful difference not only in the trajectory of my career but in my life. Someone wondered if we still have those leaders in the field today. Oh yes, I assured them, I meet them all the time. We just aren't doing a great job of encouraging and advancing this new generation of leaders. I also wish we were more mindful about holding up the timeless examples of many of our past leaders. Fellowship programs can do both.
This issue of Family Giving News offers a feature story on fellowships and tells us how family foundations are adding fellows programs as a strategy to enhance the impact of their grantmaking mission. I was particularly delighted to see that the three fellowship programs highlighted in this issue are named for people I had the miraculous chance to meet (four, if you count the Schusterman Fellowship, described in one of this month's Voices from the Field columns). It reminds me that fellowship programs can advance new leadership while honoring inspiring leaders from our past.
The National Center for Family Philanthropy has long believed in celebrating the incredible leadership to be found in family giving. For many years, we have had the special dedication and example of our Senior Fellow, Alice Buhl. Alice has given countless hours to the work of NCFP as a gift to the field and the organization. The Center would not be the organization it is without her example and expertise.
Fellowship programs can advance new leadership while honoring inspiring leaders from our past.
Several years ago, the President's Leadership Initiative was launched to build on the example of Alice's leadership. The second phase of the Initiative was introduced last spring with the introduction of Susan Packard Orr as our first Distinguished Fellow. The Distinguished Fellow honors a lifetime of distinguished service to the field of family philanthropy. The Distinguished Fellow dedicates a two-year term of service to advancing the field around issues where she has a special interest. Susan has already been featured at our National Forum and our Trustee Education Institute. Her thoughtful paper on community trustees will be available later this year.
At the National Forum in Seattle in October, the third and last phase of the Leadership Initiative will be introduced with the National Center Fellows program. This program highlights two mid-career individuals who have already demonstrated extraordinary potential to contribute to family giving. I look forward to telling you all about the marvelous two people who will serve as our first Fellows – and how you can help us identify future Fellows.
Speaking of leaders, I want to acknowledge with gratitude and admiration our former Executive Vice President, Kathy Whelpley. Kathy recently left her full-time position at NCFP for a role with another organization that gives her more time with her family. Of course, we never let anyone go forever; Kathy is still helping us support two NCFP initiatives as a contractor and is assisting in the transition of her other responsibilities. We wish her and her beautiful family all the very best.
As I read through this issue and the feature article, I couldn't help but remember Jane, Ron, and John. While such memories can be bittersweet, their selfless commitment to others and their generosity of spirit joyfully inspires a new generation of leaders and for generations thereafter. Thank you for how you added immeasurably to mine.
Ginny