GEO's Change Incubator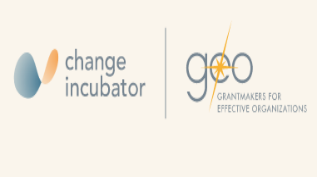 GEO's Change Incubator is designed to help grantmakers strengthen relationships with their grantees in a way that leads to better impact. While GEO's participating teams are still in the early stages of this work, they have started sharing some of what they are learning and how these lessons can be applied.
A critical first insight that has come out of this work so far is the importance of understanding the difference between adaptive and technical challenges. Technical challenges are those for which there are known solutions. Technical challenges can be complex – such as developing a grants management system – but the knowledge and skills exist to reach the solution. Adaptive challenges are those that cannot be solved with existing knowledge and skills. Adaptive challenges are relational; they require changing behavior, practices and ways of working. While technical work happens in the head, adaptive work takes place in the heart and in the gut.
Understanding this difference is especially important in the context of strengthening relationships with grantees, because the work of improving relationships is an adaptive challenge. While technical steps may be part of the solution, achieving meaningful change will require taking stock of the risks, competing commitments and potential loss that may surface through changing the nature of the way grantmakers work with their grantees. Sean Thomas-Breitfeld of Building Movement Project provides an example of an adaptive challenge related to strengthening relationships in a recent blog post.
Learn more about the Change Incubator here.