Do you have any ideas for a brief fun activity to begin a workshop?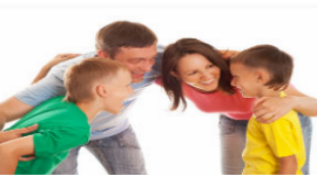 I'm glad you reached out to ask about family activities. Some people hate icebreakers, but I am so not one of them! There are tons of resources on the internet, but first, I'll share one of my favorite activities with you.  My family always plays this game when we get together. It goes a little something like this:
Ask each participant to think of an accomplishment or high point in their life (since the last time everyone was together). Ask them to draw a picture that symbolizes the event and to title it with the date. Then as each person shares their drawing and accomplishment with the group, arrange all the pictures together in a timeline to celebrate the recent accomplishments of the group and set a positive tone.
Not to worry if that activity doesn't sound right for you; there are tons of great collections online. These resources in particular are for groups that are at least acquainted, if not related.
I'd love to hear which games you end up using at your gathering and how they turn out! Email ncfp@ncfp.org with any suggestions!