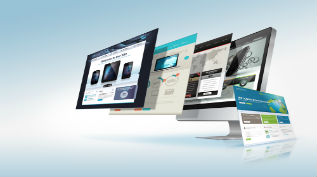 Update: The people have spoken!
We're constantly in awe of the wealth and breadth of knowledge that the NCFP network is willing to share with us! Thanks to you, we got to learn something new.
Countless folks in the past month have told us about their one-stop shop for grants management software: Consumers Guide to Grants Management Systems 2016! 
Check out this comprehensive comparision of 29 different systems, courtesy of the Grants Managers Network.
—
Does NCFP have any recommendations for grants management software? Are there any that specifically help family foundations?
This is a great question! There are so many grant management software options to choose from, so we compiled a list. We reached out to each of these companies and they sent us a brief description of the technology they offer to their clients.
Foundant
Foundant Grant Lifecycle Manager (GLM) is an online application management system designed to help family foundations become more efficient while still preserving the spirit, legacy and mission of the foundation. Running a family foundation is a big job, often placed on just a few people who may or may not have a strong technical background. This is where Foundant GLM Shines. With GLM, you can easily create, launch and receive online applications, post-award accountability reports, manage online and offline reviews, and access your giving data securely for analysis and learning. With the added efficiencies a grant management system provides, family members have more time to engage with applicants and with each other across generations and geographic locations.
Some of the benefits Family Foundations receive from Foundant GLM include:
Better collaboration because family members have online access to all granting information regardless of geographic location. This streamlines board meetings and allows for more engaged, informed discussions.
Allow family board members to easily read, comment and score applications in a secure online format.
Staff, applicants and board/trustees also have access to PDF versions of all documents for family members who prefer paper. The software supports Macs, PCs, iPads and other mobile devices.
Analyze and learn more about your own programs and impact with easy to use, built-in reporting tools.
Eliminate duplicate data entry because applicants enter their own data into the system – you no longer have to transcribe data into spreadsheets. This also increases data accuracy and builds a rich history of your giving and impact.
Foundant Website: www.foundant.com Toll-free number: +1-877-297-0043
Microedge + Blackbaud
GIFTS Online is an end-to-end grants management solution connecting everyone involved in the grant making and reviewing process.
Some benefits for Family Foundations include:
30 year, industry leading partner in Blackbaud
Scalable solution to fit smaller Foundation's and grow as their needs evolve
Consistent service and support across all solutions
Local support and relationship management across the country
Consistent roadmap, investment and development
Streamlines your grantee experience as well as the Foundation's
Simple to use, powerful tools
Focus on efficiency, simple tools to solve complex problems
Outcomes, our focus on transformation from traditional giving to telling the story of your ground level impact is unparalleled
The ability to implement and deliver on time and within budget
Want to learn more? Email solution@microedge.com and visit www.microedge.com.
Fluxx
Fluxx combines best in class technological innovation with the social commitment of philanthropy to ensure that family foundations easily and efficiently create a long-lasting legacy. Our grants management solution transforms the entire funding ecosystem into a transparent, collaborative and ultimately more effective space, through:
Intuitive dashboards: Manage essential applications, users, and data all in one place, with dynamic dashboards for each user.
Robust Automation: Own your Fluxx system with powerful form building and dynamic workflows so that as your processes evolve over time so will your solution.
Collaborative communication:  Communicate with staff, board members, 3rd parties, and grantees through notes, projects, card sharing, and in-app chat and mentions.
Board engagement: Empower geographically-dispersed board members with access to grant reviews and decision-making processes in simple, easy-to-navigate portals.
Budgeting visibility: Assess financial performance relative to approved budgets and gain insight into available funds and payment processes.
Alternate giving vehicles: Engage in other types of charitable giving, including scholarships, PRIs and MRIs.
Outcomes measurement: Appraise the collective impact of your investment portfolio through grantee reports and other critical documents.
Mobile access: Access your data and dashboards, wherever you are, whenever you need with streamlined iOS and Android mobile apps.
Being part of the Fluxx community means that you benefit from our collaborative development model. You'll not only have access to new features and functionality that have been sponsored by other community members, but also exclusive membership to our community site, user groups and events that bring together our diverse, passionate users around the issues that matter most.
See for yourself how family foundations are using Fluxx to focus more on mission and less on administration:
Check out our website here: http://www.fluxx.io/.
Bromelkamp
Bromelkamp Company has been a leading provider of foundation management software solutions since 1978, serving more than 200 grant makers. Our fully integrated, online system for private and family foundations, FirstAkoya.net is written in Microsoft Dynamics CRM. It's easy to learn and modify, empowering you to customize your system to meet your changing needs and scale up as your organization grows. It includes:
Cutting edge CRM (constituent relationship management), offering two-way integration with MS Outlook to easily share emails, tasks and appointments with colleagues
Grants management for your entire process, from initial inquiry through final payment or grantee report, including an outcomes analysis tool
Optional online applicant portal for applications, reports and more (eGrant.net), as well as a board portal for paperless panel review
Easy-to-use yet powerful search capability, data querying and report wizard, as well as a simple export-to-Excel functions
Merge documents with MS Word
The ability to work from anywhere you have an internet connection (computer, smart phone, tablet), and even to work offline
Several optional integrations, such as automated due-diligence with GuideStar Charity Check, or bridge to accounting software
At Bromelkamp Company, we remain connected to our clients to provide solutions that are designed to work the way you do.  We are committed to outstanding service and provide personalized customer support, and we offer creative solutions that are dynamic and flexible.
Interested in learning more? Contact Jan Maino, Vice President, 612-767-6701 x27 pr jan@bromelkamp.com.
FluidReview by SurveyMonkey
Simply put, our solution allows our clients to make better, faster decisions. We simplify any online application process, make it easy to collect those applications, and facilitate the review process. When it comes to why any particular client would want to work with us, I can only speak to what I have seen in our office on a day-to-day basis. The staff is very responsive to our customers and we care about delivering a great experience from beginning to end. There is a case study on our site from the Pat Tillman Foundation that speaks a bit more to what our customers experience when they work with us: https://fluidreview.com/case-studies/pat-tillman-foundation/
If someone would like to get in touch, please don't hesitate to contact me either via email or by phone; Steven Renaud, Sales Development Representative, stever@surveymonkey.com or 613-319-1799.
ZoomGrants
ZoomGrants™ is an online application management system that's a powerful, intuitive and affordable 'best practice' for streamlining and simplifying the entire application process for grantmakers, scholarship providers, and grant professionals. ZoomGrants™ was founded in 2002 on the triple bottom line of People, Planet & Prosperity and the company's founder created our technology to specifically serve nonprofits. Our team, who has decades of experience in the philanthropic field and causes, appreciates the vision of the National Center for Family Philanthropy where you envision a world where families embrace the promise and possibilities of philanthropy to transform lives and communities. Everyday ZoomGrants™ is transforming lives and communities by serving all levels of non-profit organizations, institutions of higher education, government, and private sector organizations.
Learn more about ZoomGrants™ by watching this short video or check out our website here: https://www.zoomgrants.com/.