When the Conversation Moves from the Family Room to the Boardroom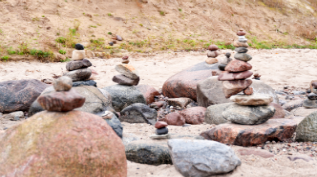 One of the great opportunities of family philanthropy is spending meaningful time with those you love and know well. The challenge of family philanthropy is to avoid the stereotypes and patterns you are used to when you move out of the family room and into the boardroom. The unkind nicknames, the blunt tone, and the teasing if embarrassing family lore we use with one another in casual settings can be hurtful and, most of the time, inappropriate when the family turns to the business of charitable giving.
Complicating these patterns, are the passions and personal interests family members bring to choosing grantmaking priorities. When all that emotion meets up with all that familiarity, we can find ourselves headed for language and attitude we would likely never use with other professional colleagues or strangers. How to keep the conversation constructive and civil? Here are seven tips I've learned can help keep the work and your family relationships on track:
Write down key precepts for doing the work. Families that have articulated expectations of board members/fund advisors are more likely to be aware of what is appropriate and what is not. The same is true for values statements, vision, mission and program priorities, and the like.
Remember what you share and how you are alike at least as often as you focus on how you are different. Families can go on and on when asked how they are different in terms of ideology, politics, religion, age, geography and much more. Take time to build on the ties that bind: your family's charitable legacy; your regard for the founders and their hopes for the giving; the experiences you shared and cherish. You may have to take some issues off the table for the sake of harmony and purpose. Individuals can use "lightning rod" issues as fodder for their personal giving and volunteering. But by focusing on the issues of shared importance, so much good is possible.
Stress the differences between those family room conversations and the propriety and respect the board room (and the philanthropy) deserve. The boardroom is no place to revisit old wounds and petty differences. It deserves a professional and constructive demeanor.
Recognize the critical value of an experienced and skilled board chair. Such a leader can cut off escalating tensions before they ignite. Further, by handling tensions at the table with calmness and clarity, families avoid bringing others – including staff – into family disagreements.
Deal directly with the "outlier." Families often point to at least one person who can be counted on to have a different opinion than the majority or to have a more abrasive style than more genial members. Acknowledge that person's point but don't let the meeting be sidetracked by it. When I facilitate a meeting and someone raises a point I suspect is not shared by the group, I like to thank that person for their thought and ask the full group if anyone else would like to speak to that same point. If I'm right, and it's an outlying comment, no one else will speak up and we can all move on.
Appreciate the value of having a non-family presence on the board. In addition to adding wisdom and experience, non-family members can encourage more professional behavior among the family members. They are the "company at dinner" that keeps us from throwing rolls at one another!
Take advantage of the strategic five-minute break. When the chair or any member of the group suspects that cooler heads are needed, take a short break to allow members to gather their thoughts and come back to the table better able to articulate their problem and offer a way to move forward.
Finally, remember that philanthropy is an extraordinary privilege so few get to experience. Working with those you love (most of the time) on behalf of something greater than the family unit (your charitable purpose) should bring joy and purpose. If that joy is occasionally interrupted, try to keep your eye on the end game – doing work you can all be proud of on behalf of communities and causes of family concern. If your process is interrupted more than occasionally, there are resources and facilitators that can help you over the bumps and finding systems that work best for your family. Check out the NCFP Knowledge Center or call us for help.