National Center for Family Philanthropy Adds New Advancement Leader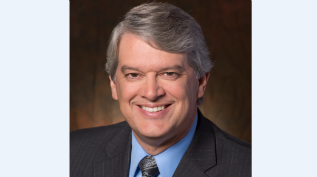 Ginny Esposito, President of The National Center for Family Philanthropy, announced today that Rick Schneider has been named Senior Vice President, Advancement. Schneider leads NCFP's fundraising efforts, including the Friends of the Family and Leadership Circle relationships.
Schneider joins NCFP from a career in public media, most recently as Executive Vice President and Chief Operating Officer of WETA in suburban Washington, DC, where he also served as president of NewsHour Productions, responsible for PBS NewsHour. He previously ran public television stations WPBT in Miami, KNPB in Reno, and WUFT in Gainesville, Florida.
"Rick's fundraising experience in public media makes him an ideal fit for our advancement ambitions," Esposito said. "As we celebrate the National Center for Family Philanthropy 20th anniversary year, we are poised to reach new heights in service to giving families. Adding a leader of Rick's caliber will help us take that next step."
"The National Center for Family Philanthropy is a treasured resource in the field," Schneider said. "I have worked with and admired many generous families who are passionate about their giving. Family philanthropists are nimble, effective, and their impact is growing. I am honored and excited by the opportunity to work with them."
Schneider holds a master's degree from Columbia University and earned his bachelor's degree from the University of Florida.