Building the Board Your Foundation Deserves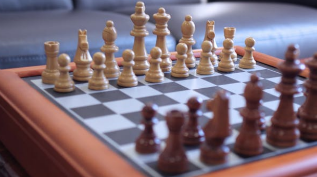 "Families must realize that deciding to allocate some of their wealth toward charity, picking priorities, and giving away money is only just the beginning … if you want all the benefits, you need to allocate the time and attention and energy to governance, especially if you want this to last across generations."
The Power to Produce Wonders: The Value of Family in Philanthropy
The title of this post has been carefully chosen to start or renew a conversation around great governance. How do you build the board your foundation deserves? Are there practices that make the most of volunteer leadership? Are there practices that keep you from having a highly functioning board? The answer to both is a resounding YES.
While many people begin the foundation work by naming family members to the board and choosing among program priorities, interviews with hundreds of foundations reveal that the most successful foundations see their responsibility for governance first. Not coincidentally, those same foundations report greater satisfaction and pride among the family members.
To be clear, hundreds and hundreds of pages have been written on great governance. I wrote 34 pages myself in the governance chapter of the recently-released Splendid Legacy 2: Creating and Re-Creating your Family Foundation. You can't cover it all in a blog post. So I've chosen to highlight the policies and practices that aren't always thought of when composing a board. Depending on your goals, the age of your foundation, and how you are staffed, there may be variations on these themes. Overall though, they're pretty tried and true.
Start by Clearly Articulating Your Values and Vision
Your values contribute to getting the most from your board's work. Values I've seen play a significant role in attitude and performance include:
A strong sense of stewardship over this incredible resource rather than a sense of ownership. Servant leadership if you will.
A commitment to making choices based on principles not personalities.
Focusing on what you share (history, legacy, values, etc.) at least as much as you focus on your differences.
Define Your Expectations for Board Composition
Think of board composition much like composing a symphony. There can be variations, transitions, and even repeated themes. The trick is to have them all in harmony and knowing when one piece needs tweaking. Some tips to make that happen:
Write down your eligibility requirements: Are you looking for those with nonprofit (volunteer) experience? The ability to give financially to the foundation? An age limit (entry or retirement age)? Let everyone who might hope to be considered know what is the current basis for selection/election.
Who is in the "pool" of candidates? Family members? What about spouses, adopted and stepchildren, non-family members, experts and others?
What is your nominating process for choosing among all those in the pool? Do you have a Governance Committee or will someone else do this work?
Will there be terms and rotations? (Hint: G1 and G2 often have life terms but depending on family size and your intentions about perpetuity, that can't last forever.)
Clarify Board Roles
Now that you have terrific people, how will you ensure they do the work required to guide the foundation well? Some of this depends on how you are managed/staffed but some is common to all.
What do you expect of the board in terms of policy setting, overseeing an executive director, getting into the thick of the grantmaking – even doing the grants and administrative work? Develop a board job description. Think of it as defining expectations of all board members (attendance, site visits, homework/meeting preparation, representing the foundation at events, attending conferences, etc.).
Be very clear about board roles. This is particularly important if you have staff and you need to delineate who does what and with what kind of accountability.
Have a plan to ensure strong, competent board leadership – spell out the role of the Chair. Most family foundations overlook the critical importance of the Chair; often the chair is an honorific and assigned to a group in turn. That may serve some well, even in G2 but rarely thereafter. Who do you want at the helm in an emergency? Terms?
Renewal is paramount. When does the board have time to assess its effectiveness? When do they "re-charge?" Do you have retreats or other time to just grow as a team. Keeping a board inspired and excited is a key piece of the plan.
Remember Succession
The board's responsibility is to ensure the foundation remains vital and effective for however long you intend the foundation to exist. This means ensuring the next generation is acquainted with the family legacy and are prepared to serve in the event they are called upon. It means dealing with expanding family numbers, the likelihood that not everyone will be able to serve, and individual expectations that may pull the grantmaking purpose (and the board!) in multiple, different directions. The biggest mistakes I've encountered came from waiting too long to plan.
As someone once told me, grantmaking is the great opportunity of family foundations and governance is the great responsibility. I've described a lot of the work you will do on behalf of a fantastic board. I can't say enough about the rewards you will enjoy. Serving on a great board is an amazing experience and there is joy, inspiration and even a look into the future of what your family can, with partners, accomplish.
For more resources check out Splendid Legacy 2: Creating and Re-Creating your Family Foundation and the NCFP Knowledge Center.