Streamlining for Equity: Your First Two Steps to Take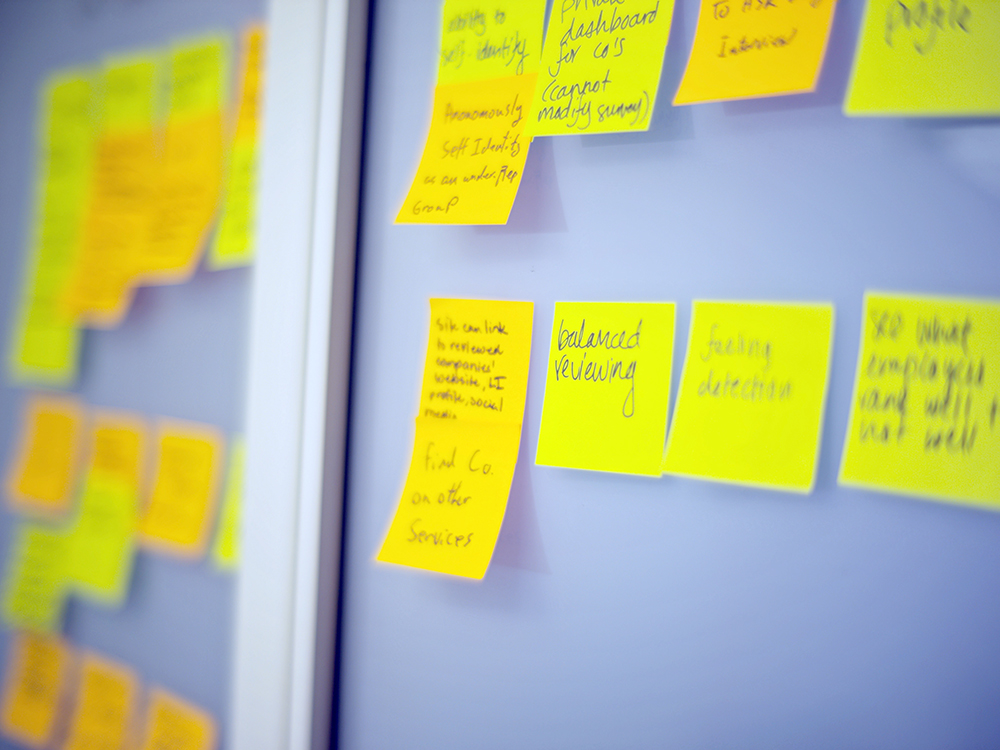 This piece was originally published on PEAK Grantmaking's website and appears with permission.
---
Earlier this month, I facilitated a workshop on "Streamlining from the Inside Out" for our Southern California Regional Chapter. PEAK Grantmaking has long-championed the effort to simplify grants management processes and find efficiencies—starting with our "Project Streamline" initiative and, continuing today, through our Principles for Peak Grantmaking initiative.
Streamlining internal processes is a critical component of the Principle to Steward Responsively—the imperative to "manage all entrusted resources with care to balance stewardship with an agile approach to risk." Then, and now, the goal of streamlining is to address the cumulative impact of grantmakers' distinct application and reporting requirements (on both grantmakers and grantseekers) by helping identify shortcomings in current practices, providing resources to address those shortcomings, and supporting change efforts across the sector.
Workshop attendees were convinced that it's important to streamline. But then, how do you do it? Each person identified a grantmaking practice that could use some refinement in their own organization. These processes covered topics like sourcing grantees, the application process, due diligence requirements, budget and financial templates and analysis, criteria for decision-making, and monitoring and reporting.
The streamlining process reflects a classic four-step organization development model for making change:
Step One: Take Stock
Step Two: Make the Case
Step Three: Plan Changes
Step Four: Implement and Refine
The workshop focused on steps one and two, and provided resources on how to do steps three and four back at the office.
Step One: Take Stock
Before changing a process, it is important to "Take Stock," or map its current state. Tools like Visio can ease this process; taking pen to paper is also effective. This mapping exercise often surfaces a range of issues that tend to fall into four categories:
Redundancy. One reported example was four different people copyediting board docket materials.
Bottlenecks. Is decision-making authority properly delegated, or are things stuck with one person?
Process without Purpose. Does every question in your grant application help in the decision-making process?
Excessive Risk Mitigation. Is the process the same for a $5,000 grant as for a $500,000 grant?
Addressing many of these common issues is now being seen as an entry point to discuss issues of equity in your organization's operational practices, and where grants management professionals can take the lead. For example, does your online application account for applicants with slower internet connections? With visual disabilities? Similarly, processes with excessive risk mitigation can exclude emerging nonprofit organizations, and the stringent use of templates can become barriers to entry for applicants.
Step Two: Make the Case
With grantmaking processes mapped, the group brainstormed translating data into a strong case for changing their processes, as well as stakeholder mapping to identify who would be engaged in their respective streamlining efforts.
These key takeaways emerged:
Discuss processes in the context of your organization's values. When they aren't aligned, it's an opportunity to engage in a streamlining process.
Give the data a human face. Talk to program staff about how they want to spend their time. Where possible, ask grantees about the impact of your current practices.
Look outside your foundation to learn about their practices. Start by reviewing our Principle to Steward Responsively, and tap into our peer community on CONNECT.
Where appropriate, discuss streamlining in the context of cost savings – to your organization, to the grantee, or to both.
After close to 15 years in grants management, I can attest that streamlining our grantmaking processes continues to feel relevant and necessary to our work, particularly as it relates to the big discussions of equity, narrowing the power gap, and listening to partners. The Southern California Chapter has a renewed sense of spirit and urgency. I hope you will too!