Make This Moment a Tipping Point, Not a Tragedy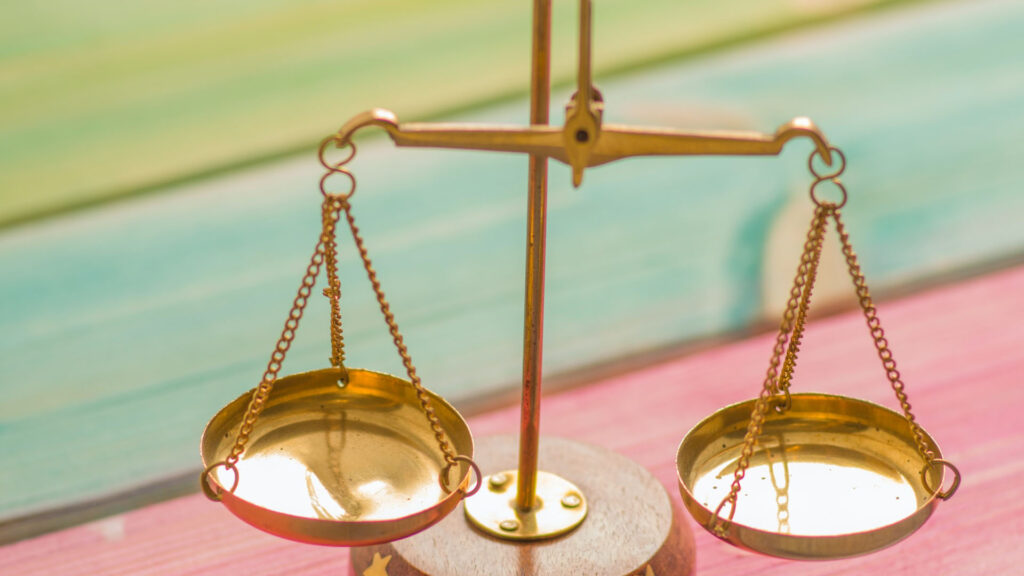 Centuries old racial inequity has been laid bare. 111,000 Americans are dead from COVID-19. 21 million people are out of work. Communities brace themselves for wildfires in the west, hurricanes in the east, and turbulence around the 2020 Presidential election. Turbulence with this level of global reach, systemic impact, and sustained uncertainty is unprecedented. The results could be transformational—or tragic. What will it take to use this moment as a tipping point toward equity, justice, and a thriving planet for generations to come? Only history will tell. However, we can be sure that resilient nonprofits will provide the backbone for the courageous leadership, sustained movement building, innovative and reliable social services, and bold policy that can usher in a better future. Funders can help nonprofits rise to the challenge.
How can funders help nonprofits adapt to our new and unstable reality, and re-emerge even better able to create change, advocate for equitable policies, and deliver essential services?
Nonprofits Adapting to Disruption
In the fall of 2018, the S. D. Bechtel, Jr. Foundation along with a small team of researchers and fellow funders embarked on a study of what it takes for nonprofits to survive and even thrive amid disruptions, and how can funders help grow their resilience. Resilience, we defined as, nonprofits' ability to respond effectively to change and adapt successfully to new and unforeseen circumstances while staying true to mission. (The full report is here.)
Between the fall of 2018 and late 2019, we spoke with nearly 60 nonprofit leaders who bounced back from a range of disruptions—difficult leadership transitions, shifts in funding priorities, policy wins, hurricanes, wildfires, cyberattacks, and much more. As we listened to how their organizations responded and adapted to significant change, seven characteristics of the leaders and their teams stood out as critical: 1) they were galvanized by their commitment to a purpose that was larger than themselves and their organizations; 2) they confronted the reality of their situation head on while holding onto faith that they would ultimately prevail; 3) they looked to the future in order to navigate an uncertain present; 4) they openly shared and discussed what was going on; 5) they empowered their teams to act; 6) they created space for rest and renewal; and 7) they tapped into their rich webs of social connections for support and partnership.
Importantly, these seven characteristics were on top of having the fundamental assets needed to keep the nonprofit afloat during tough times—in particular, access to flexible funding or a reserve that allowed the nonprofit to respond to new demands or opportunities. While we found that flexible funding is necessary for nonprofits to survive, it is not sufficient. Financial resources were not the first thing leaders spoke about when reflecting on what helped them navigate major disruptions. Instead, the leaders spoke of characteristics that helped them use their assets to effectively reconfigure and adapt to changing circumstances.
While the seven characteristics continue to ring true for the funders and nonprofits we have been in touch with, the pandemic, its ripple effects, and the current rage and reckoning with racial injustice are evolving our understanding of how funders can be of most help. Below we outline funder recommendations from the study that are of particular relevance now, as well as more recent observations.
How Funders Can Support Nonprofit Resilience
Meet immediate needs, while investing in nonprofits' long-term resilience. Nonprofits are, at once, fighting for their own survival and on the frontlines of the response. Resilience in the face of COVID-19 for many nonprofits will mean staying afloat, adapting near term programming, and longer-term reimagining of their work for the new (and changing) reality. Funders can keep an eye to the future and what it will take to enable long-term resilience, while responding to immediate needs. (Check out IISC's helpful framework for understanding these different stages, from emergency response to resilient futures.)
Remain committed to your grantees. Listen intently and give nonprofits the time and space to craft a response. Inquire and offer support, while also recognizing that remaining committed may mean sitting back when a nonprofit is navigating turbulence. We've heard several nonprofit leaders comment on how important it is to simply know a funder is committed for the long haul.
Trust grantees. Through authentic, open, and lasting relationships, funders and nonprofits can partner in crafting supports that meet the unique needs of the moment. As one nonprofit leader reminded us, "Close, frank, and respectful relationships between funders and grantees is the secret sauce. You have to have mutual understanding and respect in order for this to work." (The spirit of much of what we heard is captured well by the Trust-Based Philanthropy Project principles.)
Urging funders to deepen their relationships with grantees may sound unrealistic when immediate relief is of greatest importance and we are all learning how to build and maintain relationships from a distance. However, funder actions, like loosening or eliminating restrictions on grants and ensuring nonprofits have access to ample flexible funds, can help grow trusting relationships even when time is tight and face time is a distant memory.
Tend to the self-care and renewal of nonprofit leaders and staff. In addition to making flexible funds available to help nonprofits keep the lights on and respond to shifting and increased demands, funders can provide relief and enable longer-term resilience by focusing on the self-care and individual renewal of nonprofit leaders and their staff. This thoughtful effort from the Schusterman Family Foundation to allow for grief and mutual support in this moment of loss and change is a good example of what a funder can do, and the Peery Foundation offers advice on a comprehensive approach to supporting individual well-being here.
Build awareness of biases, blind spots, and the inequities inherent in many funder relationships. Crises demand urgent and swift action. However, moving fast can mean relying on established relationships, tight networks, and top-down decision-making. As a result, leaders of color who have inequitable access to the philanthropic community can be barred entry, and solutions may be crafted without the guidance from the lived experience of those closest to the problem. When responding to urgent need, funders need to pause and consider how their own biases and funding practices may perpetuate inequities, and exacerbate the very problems they aspire to alleviate. (Echoing Green and Bridgespan's recent study, "Racial Equity and Philanthropy," offers concrete steps grantmakers can take to address racial disparity in philanthropic funding.)
Invest in breaking down structural barriers to nonprofit resilience. While it's critical to support the talent and ingenuity of individual organizations, the resilience of nonprofits is equally if not more dependent on systems in which they're working (e.g. health and education systems). In the words of one nonprofit leader, there needs to be an "analysis of the external trauma imposed by these systems on the populations we serve and our organizations." Similarly, Edgar Villaneuva reminded funders in a recent NCFP blog post, "While we're responding to immediate need, [we need to ask] what are the long-term systemic changes needed to help communities living in poverty, communities of Native people and people of color who are experiencing the brunt of the pain caused by systems that have begun to collapse." One place to start is the system of philanthropy itself and ensuring that nonprofits have equitable access to COVID response dollars—not just well-established nonprofits that are the quickest and loudest to ask for help.
Remember to celebrate the extraordinary strength, creativity, and resilience nonprofits. While trying to understand points of pain and how funders can help, it's easy to lose sight of the fact that nonprofits are already responding with amazing agility and ingenuity. As one funder reminded us, "These organizations have historically been resilient and I try to be very aware of that so we don't approach them with a mindset that they are not enough. They are enough, and we can help them continue thriving."
In the coming months and even years, there will be much more to learn about what it takes to respond, adapt, and reimagine paths to a more just and equitable future. Sharing and spreading the wisdom from experiments, successes, and failures will be essential to our ability to make this moment a tipping point toward justice, not a tragedy. What are you discovering about nonprofit resilience and how funders can help?
Learn more from Diana about resiliency at Grantmaking Strategies for Family Funders: Supporting Resiliency and Recovery.
---
The views and opinions expressed in individual blog posts are those of the author(s) and do not necessarily reflect the official policy or position of the National Center for Family Philanthropy.