June 2020 Friends Focus: The NCFP Community Responds to Systemic Racism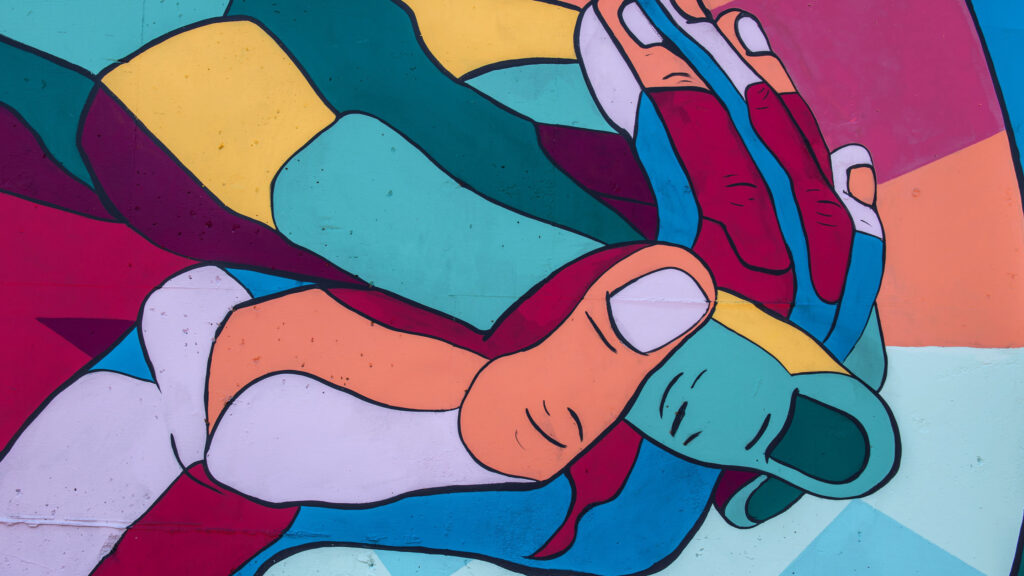 Friends Focus highlights updates from members of our Friends of the Family network and their work. In lieu of our standard updates, this month features a collection of statements in response to systemic racism from our Friends of the Family, Community Foundations Family Philanthropy Network, and Partner Subscribers. 
---
The NCFP Community Responds to Systemic Racism
Last week, NCFP joined many colleagues in issuing a statement denouncing the recent murders of Black people and the structural racism that is deeply entrenched in our country. We are heartened by the many members of our community who have issued similar statements. Some have been supporting communities of color and systemic change for decades; others are confronting these historic inequities for the first time. Yet all are listening and learning—acknowledging that philanthropy has the power to enact meaningful, lasting change—but knowing we are only able to harness that power through deep reflection, recognizing privilege, and prioritizing equity.
We've compiled statements from our community with the hope that these perspectives will inform your own thinking and strengthen your resolve to build a more equitable world. We thank you for your commitment and are honored to join you in this journey of learning and action.
If you are an NCFP community member and have a statement to add to the list, please email us. 
Friends of the Family
In Solidarity, Charles Angell, Jim Angell, Mike Angell, Rupal Soni, Kim Van Horn, Wendy Vendel, Audra Yokley, Paul M. Angell Family Foundation
We Stand with our Community to Confront Racial Injustice, Barbara Bainum and David Daniels, Bainum Family Foundation
We see you. We hear you. We are with you., Charles & Margery Barancik Foundation
Our Common Purpose: Reinventing American Democracy for the 21st Century, Lauren Dachs, S. D. Bechtel, Jr. Foundation
The Role of Philanthropy in This Moment, Leslie Ramyk, Conant Family Foundation
A Message to Our Community, Crown Family Philanthropies
Reflecting on Actions to Address Institutional Racism, David Farren, Gaylord and Dorothy Donnelley Foundation
The Work Ahead of Us, Robin Snidow and Dimple Abichandani, General Service Foundation
In Remembrance of George Floyd, Amy Goldman, GHR Foundation
America's Problem: A Call to Action to Our Peers in Philanthropy, William Caspar Graustein Memorial Fund
A Message of Solidarity from the Conrad N. Hilton Foundation, Conrad N. Hilton Foundation
Board Statement of Solidarity, HRK Foundation
LGF Supports Justice for Black Lives and Calls for Change, Midge Coward and Hez Norton, Laughing Gull Foundation
On the Precipice, Crystal Hayling, The Libra Foundation
A Statement about the Death of Mr. George Floyd, McKnight Foundation
In Solidarity, Medina Foundation
Statement Regarding George Floyd, Morgan Family Foundation
Black Lives Matter, Ridgway White, Charles Stewart Mott Foundation
We Hear You. We See You. We Stand With You., Ruth Mott Foundation
Foundations, Act on What You Control to Confront Racism, Tony Richardson, Nord Family Foundation
Together We Must Address the Systemic Inequities Across Our Country, Craig Neyman, The David and Lucile Packard Foundation
Our Steadfast Commitment Following George Floyd's Killing, The Jay and Rose Phillips Foundation of Minnesota
A Message from the Powell Foundation, Katherine Osborne Valdez, The Powell Foundation
Statement of Jeff and Tricia Raikes on Policy Brutality, Jeff and Tricia Raikes, Raikes Foundation
In a Moment of National Agony, Family's Values Guide Us, Edward Rasmuson, Rasmuson Foundation
Enough. We can all do better., Diane Kaplan, Rasmuson Foundation
Statement of Solidarity from The Russell Family Foundation, Eric Russell, The Russell Family Foundation
Statement Regarding George Floyd & Systemic Racism, Sauer Family Foundation
ZSR Issues Statement and Provides $200,000 to Support Organizations Working in the Areas of Criminal Justice and Law Enforcement Accountability, Equity and Transparency, Z. Smith Reynolds Foundation
Standing in Solidarity, John Sobrato and Lisa Sobrato Sonsini, Sobrato Philanthropies
Standing with Black Children and Families-A Statement from the Early Childhood Funders Collaborative, W. Clement & Jessie V. Stone Foundation
The Death of George Perry Floyd and the Time for Action, Surdna Foundation
Black Lives Matter, The Tow Foundation
Working Together to Find Solutions, Caryl Stern, Walton Family Foundation
Racial Justice is Long Overdue, Janet Haas, William Penn Foundation
We Stand Committed, Thomas Zellerbach and Allison Magee, Zellerbach Family Foundation
Community Foundations Family Philanthropy Network
A Statement on Racism, Akron Community Foundation
A Message from ACF Leadership, Steve Seleznow, Steve Evans, Robbin Coulon, Arizona Community Foundation
Our Commitment, Peter Taylor and Bob Norris, Berkshire Taconic Community Foundation
While we have tried, we have not tired hard enough, Paul Grogan and Sandy Edgerley, The Boston Foundation
A Note on Racism and Next Steps, Central Florida Foundation
What We Know and Where We Stand, Brian Payne, Central Indiana Community Foundation
Pete's Perspectives: On Racial Equity and Community Trauma, Peter Dunn, Central New York Community Foundation
Join the Movement for Social Justice, Chester County Community Foundation
This Moment in Time, Helene Gayle, The Chicago Community Trust
Statement of Solidarity, Community Foundation for Greater Atlanta
President's Blog: After the Outrage, Dan Baldwin, Community Foundation for Monterey County
Black Lives Matter, Elizabeth Brown, Community Foundation Sonoma County
A Message from Marlene Spalten, Marlene Spalten, Community Foundation of Tampa Bay
The Dallas Foundation's Commitment, Matthew Randazzo, The Dallas Foundation
This is Why, Stacey Manley, East Bay Community Foundation
Together, We Must Foster Equitable and Healthy Communities that Welcome All People in Linn County, Greater Cedar Rapids Community Foundation
Join Us in Solidarity, Ellen Katz, Greater Cincinnati Community Foundation
Moving Forward for Change, Denise St. Omer, Greater Kansas City Community Foundation
Now is the Time for Racial Justice, Ellen Gilligan, Greater Milwaukee Foundation
GTCF Stands with the Black Community, Greater Tacoma Community Foundation
Our Commitment to Racial Justice, Tonia Wellons, Greater Washington Community Foundation
Reflections During Troubled Times, Dr. Thomas Peters, Marin Community Foundation
Statement on Police-Involved Death of George Floyd, Minneapolis Foundation
Standing for Justice, New Hampshire Charitable Foundation
Standing Against Racism and Supporting Change, Oregon Community Foundation
Sad, Mad and Allied, Lindy Eichenbaum Lent, Rose Community Foundation
America's Other Virus, Fred Blackwell, San Francisco Foundation
Race, justice, COVID-19 and the work ahead of us, Nicole Taylor, Silicon Valley Community Foundation
Letter to the community, Southwest Florida Community Foundation
Partner Subscribers
Fighting Racism and Advancing Equity at Arabella and Beyond, Kim Walker, Arabella Advisors
We All Must Speak Out Against Racism, Maria Vizcarrondo, Linda Czipo, Willian Engel, Gina Plotino, Council of New Jersey Grantmakers and Center for Non-Profits
An Urgent Call to Reflect and Act, Florida Philanthropic Network
Statements on the Death of George Floyd from MCF, Members, and Allies, Minnesota Council on Foundations
Now is the Time, Leslie Pine, The Philanthropic Initiative
A Letter from Our Leadership, Suzanne Yoon and Eileen Heisman, National Philanthropic Trust
Racial Inequity and a Call to Action for Philanthropic Sector in Massachusetts, Jeff Poulos, Philanthropy Massachusetts
Building an Anti-Racist Future, Kiran Ahuja, Philanthropy Northwest
Breathing Through Injustice: Philanthropy's Call to Action, Renee Karibi-Whyte, Rockefeller Philanthropy Advisors
A Call to Action for Southern Philanthropy, Southeastern Council on Foundations
A Message from the Heart + Immediate Actions to Dismantle Racism, Christine Essel, Southern California Grantmakers
This is the Time, TCC Group