A Season of Change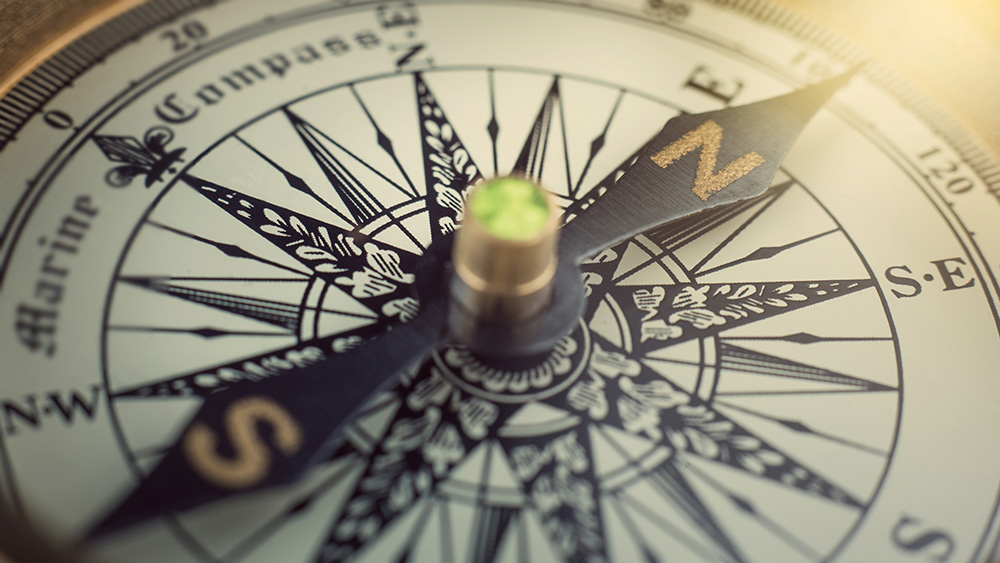 One year ago, I joined the National Center for Family Philanthropy (NCFP) as its second president and chief executive officer. On my first day, our esteemed founder Ginny Esposito gifted me a plaque engraved with a prophetic message: and so the adventure begins. And what an adventure it has been!
As I was finding my footing in a new role, the ground dramatically shifted beneath all of us. Yet through the devastation and struggle something beautiful emerged—clarity. Assumptions were tested, norms questioned, and practices interrogated. It became harder to ignore longstanding structural inequalities and systemic oppressions, which in turn prompted many philanthropic families to pause, reflect on their journey, and begin to chart a new path forward.
While I did not expect my first year to be fraught with quite so many challenges, I did expect to have enlightening conversations with thoughtful, kind, and welcoming donors and their staff. And I was not disappointed. It was a privilege to walk alongside the family philanthropy community through some particularly challenging terrain.
I planned to spend the year in cities across the United States—listening and learning from the family philanthropy community. And although my plans were abbreviated, technology afforded me the opportunity to engage more people virtually than I ever would have been able to in-person. I had conversations with several hundred practitioners and experts. So many of you have been gracious with your time—sharing your hopes, challenges, fears, and ways NCFP can support you. It's clear that our field is positioned to make lasting, intentional change. I am impressed, but not surprised, by the willingness of the family philanthropy community to learn, innovate, and challenge itself to think differently. Here's what I witnessed, what you told me, and how we can move forward—together.
Reflections on 2020
The Pause
In the spring, the world stood still. Individuals and industries alike stopped to reflect on how they might persevere in the midst of existential challenges; and the social sector was no exception. The world witnessed widespread suffering, broken systems, and pervasive injustices on a scale never seen before. It prompted philanthropic individuals and families to pause, take stock of their commitments, and reflect on their actions thus far. They asked themselves a number of formative questions. What is my role as a steward? What does it mean to cede power and how does that shift my identity? What is the relationship between self and community? What is the purpose of philanthropy? Are we living our values? Many of you grappled with fundamental questions about your identity as an individual, a family member, and a philanthropist.
The Shift
After a brief pause, a sense of urgency emerged and something extraordinary transpired—a shedding of old habits. A historic number of philanthropic individuals and families mobilized—at unprecedented speed. In many instances, donors increased their commitments significantly. The Libra Foundation, for example, doubled their grantmaking in 2020, including increasing support for Black, indigenous, and People of Color-led groups. Executive Director Crystal Hayling recounted a comment from one of the directors, Susan Pritzker that embodies the motivations of many in recent months: "none of us want to look back in 2021 and wish we'd done more." In addition to a shift in payout strategies, donors began to more readily embrace trust-based practices—simplifying application procedures, gifting general operating support, and eliminating reporting requirements. Moreover, many families recognized the importance of proximity in promoting effective philanthropic outcomes, and as a result, leveraged trusted intermediaries to steward their capital. As Nat Chioke Williams noted in an April 2020 conversation, "COVID-19 is a God-level event that required an awesome response." I am truly inspired by how the family philanthropy community mobilized during these most uncertain times.
The Uncertainty
As the trials of this past year have multiplied, donors are recognizing that they cannot merely respond to a moment in time. They must adapt their behavior for the long haul to build a resilient social sector prepared to advance transformative change. Despite understanding what the sector must do differently, many donors remain uncertain about how to do that. How can I show up in a world that needs me differently? How do I leverage tools and practices that feel wildly unfamiliar? How do I comprehensively adopt equity practices? How do I build authentic relationships with grantee partners? How do I introduce independent voices into the boardroom?
This is where we find ourselves now. Many of you have been candid with me about your fear, anxiety, and lack of clarity. You recognize the responsibility to steward capital for the public good and you want to do it well. You understand that issues of equity must be addressed and that the status quo is dysfunctional. But, you say, you simply feel stuck.
How to Get Unstuck
The path toward impactful, effective philanthropy is ongoing and often difficult. Whatever you're feeling, and wherever you are in your journey, here are some next steps to consider.
1. Reflect on your motivations and values.
Reflect on what motivates you to give. Explore the values that ground your work. Reorient yourselves to the purpose and possibilities of philanthropy. When faced with tough choices, clearly defined motivations and values will provide the blueprint needed to succeed. They will ease the burden of difficult decisions and unite the family in a collective framework. Don't underestimate their importance.
2. Learn from others
Irene Pritzker, trustee of the IDP Foundation, shared valuable advice to the attendees of the 2020 Trustee Education Institute: "Be a joiner. Join everything. You'll never learn unless you trundle off and hear what everyone else is saying." Wisdom is born of experience. Leverage the hospitality of the philanthropic community and connect with peers who are wrestling with similar issues. Learn from their mistakes. Share your own. Be open and honest. Be humble. Community is more important now than ever. Embrace it; be a joiner. Tap into the vast knowledge of your colleagues. There is no need to go it alone.
3. Let go of fear
Anxiety is a crippling emotion, but it doesn't have to inhibit your actions. Be bold. Take risks. And most importantly, let go of fear. Far too often, we succumb to the apprehension prompted by a lack of certainty, the possibility of failure, and a loss of control. Do not let the unknown stand in the way of the extraordinary. Recognize that the fear you feel is valid, but pales in comparison to the needs of communities. You have resources at your disposal. Use them to do good and hard things.
On the 2021 Horizon
It was no doubt a devastating year. But it was also illuminating. I witnessed the power and possibility of family philanthropy in its extraordinary response to unprecedented crises. I also saw how crises exposed pain points, challenges, and ineffective practices. As the family philanthropy community activated, NCFP was undergoing our own pause, shift, and uncertainty. We too reflected on our values, collaborated with partner organizations more than ever, and pushed ourselves to move beyond our fear.
The learnings from this year have taught me about how we can better serve you. To that end, we're finishing a strategic plan informed by my conversations with so many of you and the changing needs of the world. We look forward to rolling out new resources to support families throughout the giving lifecycle, launching new cohort-model learning opportunities, establishing authentic cross-sector partnerships, advancing intentional and effective philanthropic practices, and developing new ways to share resources. We are excited to share our plans for the future of the organization with you. As you work diligently to be better philanthropists, know that we are evolving to better serve you.
The Adventure Continues
As I embark on my second year, I want to take this opportunity to give thanks to the NCFP community for being so generous with your ideas and support, the staff for welcoming me and executing my vision, and the board for taking a chance on me and supporting me through this journey. And thank you to Ginny Esposito for trusting me to lead the organization she built, being a listening ear, and answering the phone whenever I call. The adventure truly has begun—and continues!