Using Jewish Wisdom to Address Universal Human Questions in Times of Crisis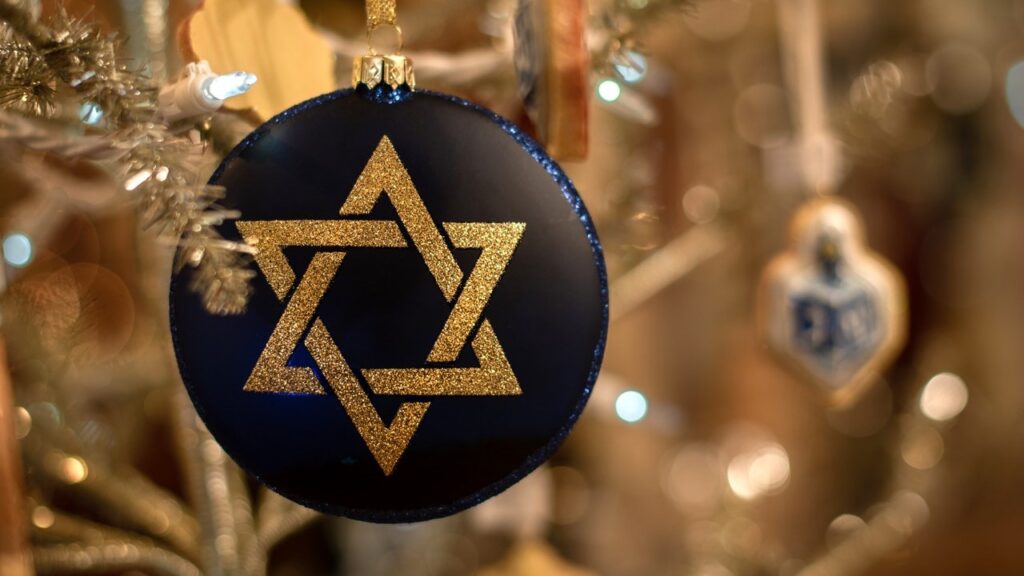 Courtesy of Tim Mossholder from Pexels
One of the universally shared features of our lives over the last few months has been a distorted experience of time: a toggling between a wide angle and tight focus, between measured pacing and frenetic activity. I was just recounting with my family those early days in the lead up to and following the stay-at-home order when it seemed like our understanding and expectations changed literally hour-to-hour: Should we attend the school gala? What do I need to bring home from my office if I'm not going back? Why can't I find frozen broccoli anywhere?
At a certain point, that accelerated rate of change slowed, certain things became clearer, and it became possible to plan for weeks and months instead of hours and days. And now, as we're beginning to experience the long-anticipated winter spike of the pandemic, the tempo is picking up again. How long 'til the schools shift fully online? Should I stock up on toilet paper? Can we still socialize with friends, even outdoors? It's a lot.
At Lippman Kanfer Foundation for Living Torah, we describe our mission as helping people apply particular Jewish wisdom to universal human questions. We seek out and support organizations to help people bring the Jewish wisdom tradition to bear on issues like parenting, climate change, racial justice, democracy, addiction and recovery, and navigating the end of life. The COVID-19 pandemic presents a broad range of such questions, and our grantees have taken them up. To support their innovation in this space, we issued a very light-touch and quick-turnaround RFP—targeted to our existing grantees—to enable them to bring Jewish wisdom to bear on the experiences and fallout of the pandemic. We received 25 proposals and funded seven initiatives, including:
We also took a big step back to look at the pandemic in the context of Jewish history. At that altitude, we noted that—as with many wisdom traditions—much of Judaism's greatest wisdom has been forged in moments of crisis. As but one example, the Jewish holiday of Passover ritualizes the Jewish community's response to a particular historical experience of slavery in Egypt.
This reflection has led us to support the Jewish community's efforts to tell the stories of the pandemic's effects on Jews and Jewish life in America. The goal: help us to emerge more whole from these extraordinary times, and help our descendants learn from and make meaning of what we've experienced.
To take up this charge, we've pursued two initiatives, an oral history snapshot of Jewish experiences of the pandemic and a strengthening of the community's capacity to chronicle the impact of the pandemic.
First, working in partnership with the Covenant Foundation and the Righteous Persons Foundation, we're supporting the American Jewish Historical Society's project "Toward a Meaningful Snapshot of the American Jewish Community in 2020." AJHS is identifying and interviewing 36 diverse Jewish communal leaders, from an emergency-room physician to a Hollywood script writer to a disability-rights activist, culminating in a collection of oral histories testifying to their experiences and the impact of the pandemic on American Jewish life.
Second, working in partnership with the Jim Joseph Foundation, the Charles and Lynn Schusterman Family Foundation, and the Russell Berrie Foundation, we (virtually) convened an advisory committee of 11 Jewish archivists, librarians, social scientists, and museum professionals over a period of six weeks this summer to help identify critical gaps in their collective efforts to chronicle the pandemic's impact on Jewish communities, engage in a blue-sky brainstorm of possible responses, and then design and refine a set of high-value grant opportunities. This generative process led to the release of an RFP encompassing four initiatives that will strengthen the American Jewish community's capacity to tell a rich and meaningful story of its experience of the COVID-19 pandemic. We're nearing the end of the selection process among the proposals we received, and we believe that the work we'll be supporting will pay dividends for the Jewish community and beyond for generations.
For both of these efforts, we heeded an important lesson: no single narrative tells a whole story. One of many insights from the Black Lives Matter movement is that the American story needs everyone's voice, and that, for centuries, we have systematically excluded so many of them—particularly those of Black, Brown, and Indigenous communities—to everyone's diminishment. We in the Jewish community have a great deal of work to do to ensure that the story we tell reflects the full breadth and depth of our community's spectacular diversity.
Even with the beginnings of vaccine distribution last week, we know that the pandemic is far from over, and that its repercussions will continue to affect us, the broader Jewish and American communities, and the world for a long time. We continue to be avid listeners and learners and hope to continue to be able to contribute meaningfully to heal the deep wounds that the pandemic has exposed and exacerbated.
Aaron Dorfman is president of the Lippman Kanfer Foundation for Living Torah
---
The views and opinions expressed in individual blog posts are those of the author(s) and do not necessarily reflect the official policy or position of the National Center for Family Philanthropy.