The Secret to Making Decisions in Times of Crisis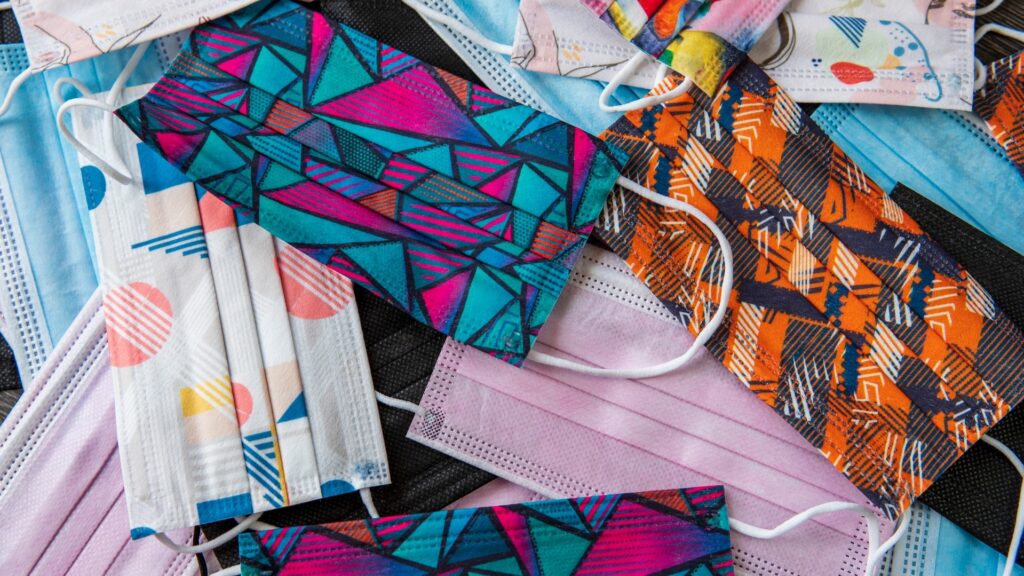 Courtesy of Anton on Unsplash
This article was originally published by the Trust-Based Philanthropy Project and is re-posted here with permission.
---
The global pandemic has placed enormous burdens on our communities. As funders, it our responsibility to be responsive to our nonprofit partners' needs—and in times of crisis it is imperative that we act quickly. But what does it really take for a foundation's staff and board to make productive decisions together? And how can we be certain that those decisions are truly serving our nonprofit partners' needs? For the Durfee Foundation, it is all about trust—both the trust we have built with our grantee partners, and also the trust we build internally as a staff and board. As we have navigated our own decisions during this time of crisis, it has become very clear that this was the key ingredient to helping us be responsive and supportive at a time of tremendous uncertainty.  
In early March 2020, the Durfee Foundation gathered for a board meeting at A Place Called Home, a nonprofit youth agency in South Los Angeles run by an alum of Durfee's sabbatical program.  We held our board meeting, got a tour of the organization, met some of the staff and community members, and ended the day with a singing exercise led by one of our recent grantee partners, Urban Voices Project. It was a lovely day, only darkened by the occasional nagging concerns about the impending virus that was making its way around the world.
Fast forward a few days. California announced its shelter-in-place order, with all but essential businesses shuttered. The Durfee staff was now working from kitchen tables and bedrooms at home, moving meetings to Zoom, canceling in-person meetings, relaying information about how to apply for federal loans, and otherwise trying to be helpful to our nonprofit partners at an extraordinarily stressful time. We sent messages of support to all of our partners, offering our cell phone numbers and inviting them to reach out. Many did.
On April 16, the Durfee board convened on Zoom to decide how to respond to this vastly changed landscape. Everyone on our board understood that we were in a historical time of disruption and deep need. The path forward was not clear, but we couldn't wait for clarity before taking action. The board quickly okayed advance payments on grants slated for the end of 2020 and extensions on deadlines for current grants. We also made decisions to contribute to pooled funds for COVID relief, offer unrestricted grants to local organizations working on food security, and we committed to increasing our payout.
May arrived; the pandemic continued. Durfee staff continued to receive calls and emails from nonprofit leaders in our network. One asked if we would be interested in having her facilitate a nonprofit ED support group via Zoom. We thought that was a great idea and put out a call to our network to see if anyone was interested.  We made it clear that the meetings were optional and free. More than two dozen people signed up, so we divided them into groups of six, recruited another facilitator, and they started meeting. Durfee staff did not sit in on the meetings but we heard from the facilitators about the general issues facing nonprofit executive directors: cratering budgets, forced layoffs, transitioning in-person programs to virtual, and managing staff stress and health concerns.
Durfee's staff took in this information and brainstormed together about what we could do to help our nonprofit partners immediately. We reflected on Durfee's mission of supporting the people who are making Los Angeles a better place, and recognizing the human needs of the people who are doing this important work. As a relatively small funder we knew we couldn't begin to make up for their greatly diminished budgets, but we wanted to signal to our partners that we were there to support them in any way we could.
At our May board meeting, our Executive Director Claire Peeps put an unconventional request before the board: $5,000 staff appreciation grants to the 60 organizations in our network, with no strings attached. No applications, no reporting, just checks out the door so the organizations could use the funds in whatever way they thought would best support their staff members.
The Durfee board discussed this briefly, decided that the grants were mission-aligned, and approved them immediately. We sent out checks the following week.
Looking back on that frenzied time of decision-making prompted me to reflect on a key component of trust-based philanthropy: the importance of a building culture of trust throughout the organization. It's not solely about the foundation staff trusting grantee partners; it's also about the foundation board trusting its staff, and the trust we collectively build in order to make decisions together.
In our 60-year history as a family foundation, we have built a culture of trust between the foundation and its community, within our staff, within our board of family and community members, and among all of those entities. We name integrity, patience, and continuous learning in our mission statement, and we hold ourselves accountable to these values in all of our interactions and decisions. Moreover, our trustees aren't rubber stamps; they are thought partners who help us stay aligned with our values and hold us accountable to our purpose as a foundation.
It's important to point out that, even with a culture of trust already in place, it still requires constant tending. The Durfee Board and staff do this by holding regular retreats and having frequent conversations that keep us on track with our mission and values.
It is October as I write this. The pandemic continues, cases are spiking again in many parts of the country, and we know our nonprofits and community will need ongoing support to weather this storm. As the Durfee Foundation continues to be responsive amidst so much uncertainty, one thing is clear: we will be able to navigate through it much more smoothly because of the trust-based relationships embedded throughout our organization.
And even though we did not ask our nonprofit partners to report back to us on their use of the staff appreciation grants, we received dozens of emails and photos of ergonomic keyboards for home offices, grocery cards, a desktop fountain for mental relaxation, yoga mats, and a toddler teepee. Mostly, we received word that staff felt acknowledged, seen, and trusted.
Carrie Avery is President of the Durfee Foundation in Los Angeles, California.
---
The views and opinions expressed in individual blog posts are those of the author(s) and do not necessarily reflect the official policy or position of the National Center for Family Philanthropy.