Using Strategic Planning to Foster Collaborative Community Social Impact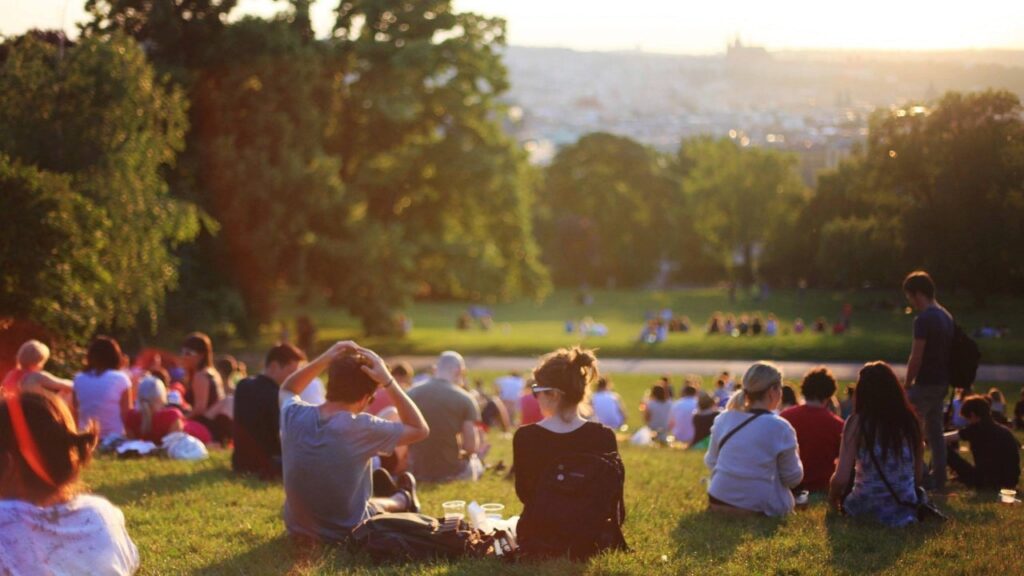 Courtesy of Leah Kelley from Pexels
While COVID has brought to the forefront the challenges that students face with getting a quality education, many students have struggled to get the supports they need to succeed in school for years.
As the executive director of a family foundation focused on supporting efforts that promote educational, career, and life success, I have had many conversations with key stakeholders interested in academic and career attainment from across the various sectors of our community (i.e., school district, state college, universities, government, foundations, nonprofits, business, faith and other organizations) about what we as a foundation could do to meaningfully support students.
It was clear that there were "silos" of excellence in terms of the support provided by each of the stakeholders' organizations; however, many of the students needed supports that were well-coordinated in ways that were comprehensive yet individualized. The stakeholders needed to work better together, and upon asking, they said that they wanted to.
Given the intricacy of working collaboratively across sectors to accomplish our goal of significantly improving educational attainment, we knew we were going to need help to get organized and focused.
Recognizing this unique opportunity to have a tremendous impact, the foundation decided to invest, and I took on a leadership role, in creating a collaborative initiative focused on post-secondary attainment.
We turned to an external consultant with substantial experience in the education field and with participatory strategy development to shepherd us through a nine-month strategic planning process.
A steering committee was established to work closely with the consultant, oversee the strategic planning process, and to broadly promote the process with the goal of ensuring community inclusivity. The process kicked off with extensive data analysis of quantitative (e.g., school data) as well as qualitative data from key stakeholders (including parents and students) gathered through interviews, focus groups, and community forums. In total, nearly 150 people from across sectors and throughout the community engaged in the process and provided input regarding the challenges our students faced as well as potential solutions.
This information informed the establishment of our initiative. Through the process, step by step, we created:
a common goal for our collaborative work focused on post-secondary attainment
four initial strategy areas focused on issues identified as the most challenging for community's students (e.g., post-secondary advising for high school students, financial aid, supports for post-secondary students, parent engagement)
teams of initiative partners that worked together to identify and collaboratively implement the initiative's tactics in each of the strategy areas
a governance and committee structure that clarified the roles and responsibilities of the initiative's partners
a list of needed resources and an initiative budget (e.g., funding, support organization/staff)
a communications approach and continuous partner engagement strategy
an evaluation strategy, including targeted outcomes, data sources, and outcome monitoring
There were challenges along the way, like having access to the resources needed to support the initiative, aligning individual agendas to the common agenda, taking the time to fully embrace the process resisting the impulse to rush out of a sense of urgency, and transitions along initiative partners. However, by working with a consultant highly skilled in participatory strategic planning approaches, the process served as a vehicle for not only defining our collaborative work but also keeping us focused on our common goal and committed to the collaborative work. As a result, each of the partners consistently stepped up where needed and we overcame our challenges. In the end, we formed a formal collective impact initiative, one in which the partners continue to be fully engaged in today.
As community needs have been better defined and/or changed over the years (e.g., COVID), the initiative's partners have continued to reassess and evolve its collaborative work. To ensure transition that effectively meets those needs, collective strategic planning has remained at the core of that evolution.
While partnership and collaboration have been at the heart of my grantmaking for more than 25 years, this initiative reinforced for me that when focused on addressing issues of this size and scope, having a significant impact requires working in collaboration with community partners from across sectors. It has also underscored for me that strategic planning with a highly qualified consultant is absolutely invaluable for cultivating, defining, and maintaining that collaboration. While collaboration is hard work, the results we can achieve together make it essential for those we serve.
Christine Koehn is a consultant at Greenway Strategy Group
---
The views and opinions expressed in individual blog posts are those of the author(s) and do not necessarily reflect the official policy or position of the National Center for Family Philanthropy.