Are Foundation Trustees Perpetuating Climate Injustice? Here's How We Can Change That.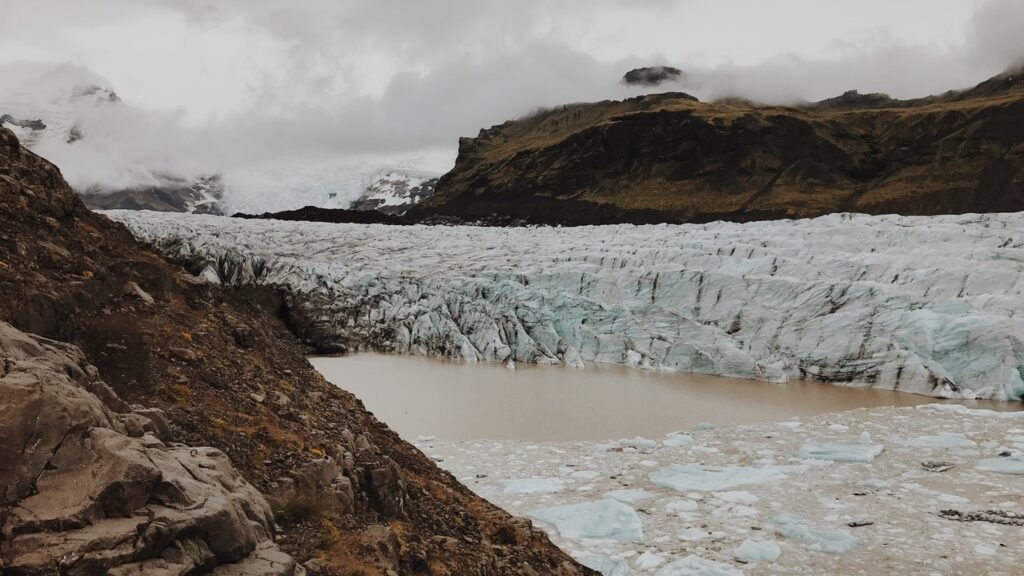 This article was originally published by Inside Philanthropy and is re-posted here with permission.
---
The recent IPCC report couldn't be clearer: The world needs wide-scale, transformative action, swift action, to ensure we don't blow past the critical 1.5 degrees Celsius rise in average global temperatures. Mobilizing nations and market forces to achieve this goal, however, should not blot out America's real-time responsibility to mount an effective response to the current round of carbon-fueled catastrophes ravaging communities of color.
Barely two months into 2021, a historic winter storm in Texas left people without power or heat for days. Unsurprisingly, low-income communities and people of color were left struggling to survive amid freezing temperatures due to a failed energy grid. Most recently, that took the form of a deadly heat wave across the West Coast, in which the "urban heat island effect" left low-income communities and communities of color dealing with temperatures more than 20 degrees higher than their white counterparts. But because communities of color are closest to the problems, they are also a crucial part of climate solutions.
It is Black, Indigenous, and people of color (BIPOC)-led organizations who drive forward the collective action we need to save our planet. As climate disasters become more frequent, and more pronounced, this tragic reality will only continue unless we place climate justice at the center of our strategy to win on climate. Trustees have a vital role to play in addressing the problem—BIPOC organizations could scale their impact exponentially if foundations properly resourced their work. Yet so far, their public statements on racial justice have yet to translate into action.
The current disparities in climate funding are abysmal. A recent New School study of 12 national environmental grantmakers found that, of the nearly $1 billion granted, only 1.3% went to BIPOC-led environmental justice groups. This number represents a lost opportunity for funders to implement a winning strategy. Across the board, BIPOC-led organizations have an outsized impact despite little funding—consider the New Jersey and California environmental justice laws that preceded Biden's Justice40 initiative, the Dakota Access Pipeline, and more.
If directing 99% of climate funding toward the "traditional" climate movement and "big greens" were enough, then we would have made more progress by now. If trustees and boards that control philanthropic funding decisions want to see their investments have impact and truly drive transformational change, they have to shake up the status quo and recognize that grantmaking is largely dictated by racial bias. Funders are hesitating to direct their funding to BIPOC groups in a way that doesn't hold true for white-led groups.
While more foundations are stepping up to embrace equity and justice at this moment, there is still much to be done to understand implicit biases and advance social justice issues openly and honestly. Our climate crisis demands that we deploy all of the power, privileges and resources we hold—including grantmaking, impact investments, sharing best practices and being honest with our peers.
Philanthropy must learn to trust leaders of color and those who are closest to injustice. If we want to be strategic and effective, we must follow their lead. That means investing in solutions that center equity and support urgent policy and advocacy efforts toward climate justice. Transformational change won't happen until funding efforts focus on the intersection of racial, environmental, and economic justice. You cannot change a structure by maintaining the status quo.
As board members and trustees, we must embrace the power that experimental capital brings and use it to take risks, build movements, empower communities, and ultimately, drive real progress. Those of us serving on governing boards have a duty to clear a path for leadership and staff looking to improve funding practices and priorities—and to point our teams in the right direction when we're falling short of what's necessary.
So what can we do? First, let's commit to addressing the ongoing and significant disparities in funding BIPOC-led organizations. The Surdna Foundation recently took the Donors of Color Network's Climate Funders Justice Pledge alongside 21 other top foundations, which calls for greater transparency regarding the percentage of climate funds currently going to BIPOC groups and calls for at least 30% of U.S. climate funding to be directed toward BIPOC-led justice groups. We encourage other foundations and funders to do the same.
But we ask that the climate philanthropic sector, particularly trustees and board members, go further. We have a unique responsibility to our foundations and the communities hit first and worst by climate change to:
1. Be accountable and transparent.
Ask your CEOs and fellow board members where your funding is right now in supporting BIPOC-led groups leading on climate and what you're doing to increase that number. Boards must constantly ask how progress is shifting, and how they can best support progress over the long haul.
2. Give multi-year, general support grants.
Foundations must provide the resources and flexibility to allow BIPOC-led organizations to advance their missions however they see fit. They know best what the needs and solutions are.
3. Bring grantees and BIPOC leaders into your decision-making process.
An essential part of the formula for progress is to ensure those most impacted by climate change have the power to design and determine how to make their communities more sustainable. BIPOC and low-income communities have already developed viable solutions to climate change and are more vested in moving with urgency. Funders must proactively establish relationships with those on the front lines and invite them to the decision-making table.
4. Share and learn from each other's successes and shortcomings.
If foundations were more transparent with one another and shared funding strategies beyond an insular group, then climate philanthropy would be more adaptive and effective.
5. Be mindful of your foundation's sphere of influence. 
Consider that your foundation is a part of a larger ecosystem of funders and grantees, and pay attention to ways in which your interventions may unintentionally cause more harm than good.
The ideas above are far from radical. They're the bare minimum in bridging the equity gap and building a winning movement. Considering the state of climate and racial injustice in this country, funding those closest to the problem and further aligning investment portfolios with mission and values should be top priorities for all boards and foundations.
The philanthropic sector can do better. True social change and justice work requires the ability to learn from our failures and the courage to move grants accordingly—we're out of time for anything less.
Kelly Nowlin is a NCFP fellow and board chair of the Andrus Family Program at the Surdna Foundation
Ernest Tollerson is a trustee at the Environmental Grantmakers Association and the Hudson River Foundation
---
The views and opinions expressed in individual blog posts are those of the author(s) and do not necessarily reflect the official policy or position of the National Center for Family Philanthropy.