Video Highlights from the 2020 Trustee Education Institute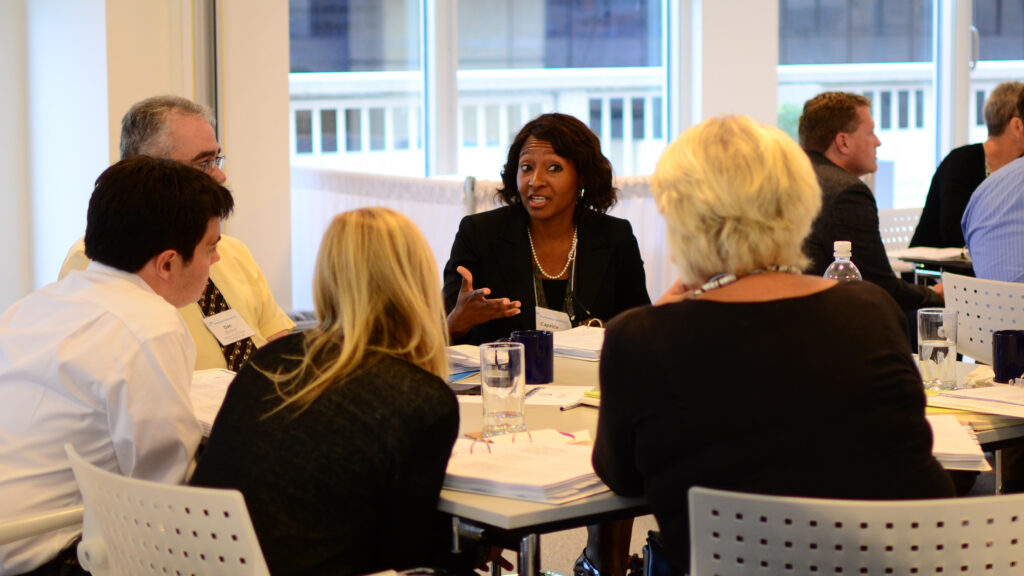 The Trustee Education Institute is one of NCFP's signature events, offering family foundation board members and CEOs a comprehensive overview of family philanthropy trends and topics. Last year's virtual Institute featured conversations on values, racial equity, board chair leadership, next-gen engagement, and much more. Here are short video highlights from a few of those sessions in 2020.
Please visit the event page to register and learn more about this year's Trustee Education Institute from September 28-30, 2021.
---
Donor Perspectives: A Conversation with Valerie Rockefeller
Valerie Rockefeller shares how she initially resisted becoming board chair of the Rockefeller Brothers Fund and gives some advice for anyone considering a board chair role. "You chair the board in a way that suits your personality."
Translating Shared Values Into Action
Kimberly Myers Hewlett opens up about some of the challenges the Myers Family Foundation and Flora Family Foundation have faced while translating their values into action. "Because we've had hard conversations, because we've been able to figure out what is important to us, we're able to make quick decisions and say 'this is where we are going to put our resources.'"
Embracing the DEI Journey: A Call to Courage
June Wilson explains how family foundations can begin their racial equity work at the governance level. "Governance is the place where personal and inter-personal dynamics can really be deeply engaged in around this conversation of race and around the conversation of getting to racial equity toward effective philanthropy."
Donor Perspectives: A Conversation with Irene Pritzker and Liesel Pritzker Simmons
Liesel Pritzker Simmons offers advice to next generation family members eager to get involved with impact investing. "The reason that next gens want to do impact investing is because of the values their parents taught them. It's because of the older generation—they want to activate these values in a new way and with new tools."