Five Questions for Armando Castellano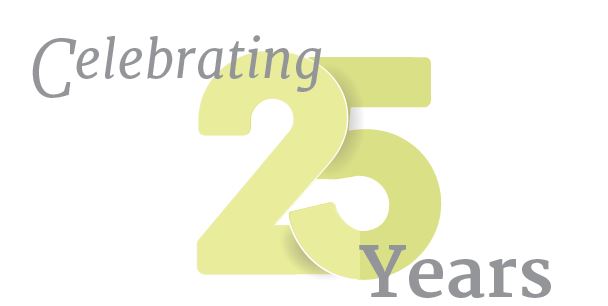 Anniversaries are times for reflection on and celebration of the past, as well as an opportunity to imagine the future. As the National Center for Family Philanthropy (NCFP) celebrates our 25th anniversary, we are speaking with community members about their reflections on the evolutions of their own philanthropy, the sector, and NCFP as well as their hopes for the future. 
Armando Castellano is a former trustee of the Castellano Family Foundation and a board member for Donors of Color Network. He is also the artistic director and a french horn player for Quinteto Latino. Recently NCFP sat down with him to talk about his reflections on the evolution of NCFP and the field.
1. How did you first get involved in philanthropy?
My entry into philanthropy was a natural evolution in many ways. I was raised in a socially conscious family and my parents were very community focused and did a lot of volunteer organizing and work in my youth. I grew up watching them do that.
As a community organizer artist, arts advocate, and activist working in classical music, my experience mirrors philanthropy in many ways. Classical music is a very white and European-based art form and is similar to philanthropy in terms of its origins and methodology. In my professional life, I work to shine a light on issues of race equity in a predominately white field. Similarly, my family's foundation works to call attention to race equity in the predominantly white field of philanthropy.
For the first 10 years of the Castellano Family Foundation, my parents did all the work themselves and modeled that. Then they asked the second generation to take over and it felt like a really natural progression for me personally because there were so many similarities between the way they were approaching their work as funders and the way I was approaching my work in the fine arts. We were both trying to bring equity lenses and our own lived experience to our work in very white spaces.
2. As you think about the broader philanthropic field, what strikes you as the biggest changes or evolutions?
Finally, there is a discussion about the lack of diversity in the field—an acknowledgement. We're learning how to talk about it and have an open discussion. I no longer have to go into spaces and have a conversation about whether or not white supremacy and racism exist in the field, which used to be the baseline conversation. We've moved that baseline toward deeper discussions about how we can address the issue.
The shift is evident even in the way I use language in philanthropic spaces. Before I'd use words like diversity and equity. Now I can say racism and white supremacy and have an assumption that there's enough people in the room that agree that racism and white supremacy in the field are indeed a problem. We've moved to a discussion on what we're collectively going to do about it.
3. What do you see as the role of NCFP?
NCFP is able to facilitate open discussions and hold a safe space for funders to have conversations and why and how to incorporate and improve upon effective practices like listening, like power sharing, like centering equity. It's so important for you to be able to hold that space. Even in holding the space you indicate that it's an important conversation to have. Change can't happen without a place to discuss how we're going to do it.
4. What are you most excited about?
I'm really most excited about how comfortable the field is becoming with talking about concepts of racial equity and equity in general. Like I said before, now we can use more precise and accurate language—it's become palatable. Regardless of where individuals are sitting in terms of their opinion on issues of race in the field, I'm truly excited that we can at least have conversations about it.
5. What's your bold call for action for your peers?
We need to listen more and talk less. When listening, we must do it with an open heart. What would it look like and feel like to lead with the voices of the people we hear from the least? The philanthropic system is very monocultural in many respects and it can be a challenge to move outside of our comfort bubble to shift our practices to involve new people. What would silence from those with philanthropic power feel like?
Armando Castellano is a former trustee of the Castellano Family Foundation and a member of the board of the Donors of Color Network.
---
The views and opinions expressed in individual blog posts are those of the author(s) and do not necessarily reflect the official policy or position of the National Center for Family Philanthropy.