The role of a family foundation CEO is unique, often bridging generations of family members, community leaders, staff, advisors, and partners. Expectations can be challenging to meet and boundaries are sometimes vague and ever-changing. Success in this role requires a cadre of specialized leadership skills. This 3-day retreat, to be held at the family home of David and Lucile Packard, will help you identify the roles essential to your position—and envision them with new "lenses."
Note: This event is designed and offered exclusively for family and non-family CEOs who serve in the chief staff role and manage the day-to-day operations of family foundations and family offices. 
Faculty
This year's CEO Retreat will be co-hosted by NCFP Fellows Doug Bitonti Stewart, CEO of the Max M. and Marjorie S. Fisher Foundation, and Katherine Lorenz, family member and president of the Cynthia and George Mitchell Foundation, and facilitated by NCFP President Virginia Esposito.
Agenda
The agenda will set aside time for family and non-family CEOS to have small group discussions on the special issues inherent in their respective roles, and will feature full group sessions on the following topics:
The Importance of the Board Chair & CEO Relationship
Private and Public Expectations for Family Foundation CEOs
Techniques and Traps in Advancing Family Leadership
In true retreat format, participants will work with experienced facilitators to identify topics and challenges that they would like to be covered during selected portions of the agenda. Topics we expect attendees will explore include:
CEO/Board chair relationships
Managing family dynamics – avoiding strangulation by triangulation
Balancing multiple hats – community leadership, nonprofit board memberships, etc.
Performance assessment: for your staff, yourself, and your board
Finding ways for personal renewal
Preparing for your successor
Special challenges for the family CEO
Managing diverse and dispersed boards
Preparing for board leadership transitions
Shifting grantmaking strategies 
Preparing for the death of the donor or family leader
Goals
Provide a space for reflection, rejuvenation, and "recharging of the batteries" for family- and non-family staff leaders of family foundations.
Provide a safe space to share and discuss real-life governance and family dynamics issues with peers.
Provide a chance for attendees to network and create a cadre of peers to turn to in the future.
Featured Speakers
Virginia M. Esposito
Virginia M. Esposito, is the founding president of the National Center for Family Philanthropy. In January…
View Profile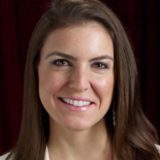 Katherine Lorenz
Katherine Lorenz is president of the Cynthia and George Mitchell Foundation. She is the leader of the…
View Profile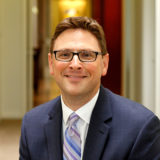 Doug Bitonti Stewart
Doug Bitonti Stewart is the first Executive Director of the Max M. & Marjorie S. Fisher…
View Profile