This intimate retreat, limited to 25 current leaders (CEOs, board chairs, and other family leaders) and co-sponsored with the Southeastern Council of Foundations, provides a unique opportunity to discuss fundamental questions of leadership, impact, sustainability and self-care. The retreat will include time for individual reflection and small group dialogue to explore together "habits of the heart" that tap into one's inner wisdom, courage, hope, and hopelessness. The retreat is based on the work of Parker Palmer, noted author and co-founder of the Center for Courage and Renewal. 
AGENDA
Tuesday, June 12, 2018
10:30 am                Registration opens
11:30–12:45 pm    Lunch and informal gathering time
1:00–5:30 pm        Connecting and Resetting Our Hearts and Heads: Individual and group reflections on ways in which our hearts are being broken in these demanding times and 'habits of the heart' for responsive engagement. Some questions we may consider:
What is the meaning of my leadership and philanthropy in this time of crisis and incivility?
What does it mean to be a "helper" in this culture?
How do I hold my deep concern for grantee partners in life-giving ways?
What risks am I being called to take, what's holding me back, and where do I find courage to engage the uncomfortable? 
Individual and group reflections will be taking place during the day.
5:30 pm                 Adjourn for no-host dinner
Wednesday, June 13, 2018
8:30 am                 Breakfast available
9:00 am                 Re-Opening the Circle: Holding the tension between "what is" and "what could be" 
 Check in on yesterday
 Introduction to paradox and tension-holding
 Individual and group reflections on holding tensions between harsh realities and hopeful possibilities in our leadership and work. 
11:00 am               Closing Circle: What about my experience here do I bring home? 
12:00 pm               Adjourn
NOTE: Please also consider making plans to attend SECF's Family Foundations Forum to be held immediately after the retreat from June 13-15! NCFP friends will receive member pricing to this event, a signature opportunity for family members, staff and trustees to come together, make connections, and spark collaborations!

Featured Speakers

Gayle Williams
Gayle Williams brings 30 years of leadership and management experience in philanthropy and nonprofits. After 19…
View Profile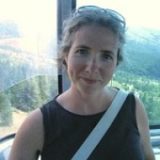 Tara Reynolds
Tara Reynolds is the Executive Director of The Wisdom Connection, a small family foundation in northern…
View Profile