NCFP President and CEO Nick Tedesco will be speaking at Southern California Grantmakers' 2020 Family Philanthropy Virtual Town Hall.
Never in recent history has philanthropy been called upon to respond so urgently to our communities in crisis. When facing incredible challenges, family philanthropy has boldly held to their values and acted with vigor. The scale of the current pandemic has quickly moved families and funders to adopt new strategies and value our relationships more than ever before. Our community response is teaching us all that we can challenge our long-held beliefs and operational structures, including how we interact with our board, staff, the next generation, and nonprofit partners.
How can creative changes propel us forward during extraordinary and complex circumstances caused by the coronavirus? What are the opportunities to maximize our work with inter-generational and cross-sector partnerships? This year, SCG's annual family philanthropy conference will take on a new form to unpack this conversation.
We invite you to join your fellow SCG family philanthropists for the SCG Family Philanthropy Townhall to hear from national experts and local colleagues who are leveraging their voices to empower others. These luminaries will share their strategies and responses to inspire and generate ideas as we begin to reimage our grantmaking in the months ahead.
Featured Speakers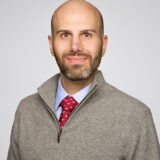 Nicholas A. Tedesco
Nicholas (Nick) Tedesco is the President and Chief Executive Officer of the National Center for Family…
View Profile