This is a tragic yet powerful moment in history; the recent murders of Rayshard Brooks, George Floyd, Breonna Taylor, Ahmaud Arbery, Tony McDade, and countless other Black Americans have precipitated a national conversation on racism and oppression that is permeating every corner of the globe, yet many uncertainties exist. We recognize the need for community in these challenging times. Accordingly, we invite you to join your family philanthropy peers and ABFE: A Philanthropic Partnership for Black Communities for a facilitated dialogue on race and the steps you can take to develop racially equitable practices.
The program will include reflection, education, and small-group discussions. We require open hearts and minds and encourage questions and insights. We look forward to our time together!
Please note due to limited capacity for a courageous conversation, this will be limited to Friends of the Family only and space will be limited.
In addition to this facilitated dialogue, please join us for a webinar, Using an Equity Lens in COVID-19 Response and Recovery, on June 25.
Featured Speakers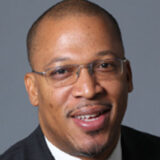 Edward M. Jones
Edward M. Jones is the vice president of programs at ABFE. Prior to joining ABFE, he was…
View Profile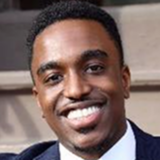 Kyumon Murrell
Kyumon Murrell serves as the Program Coordinator for the Racial Equity Grantmaking Program (REGP) at ABFE:…
View Profile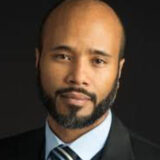 Anthony Simmons
Anthony J. Simmons has two decades of experience in community-centered work, with a commitment to supporting people…
View Profile