Meeting planning and facilitation are a significant responsibility of the board chair. Do your meetings feel more difficult than they should? Are you avoiding uncomfortable conversations for fear of conflict or straining family connections? Does your board sometimes struggle with making decisions? If so, this conversation is for you. These experiences often result from communication challenges. Learn from JF Maddox Foundation Chair Ann Utterback and Nancy Murphy, an expert on communication and meetings, about tools and solutions to convene with outcomes, clarify assumptions, and navigate difficult impasses. When registering, please share a potential communication or meeting issue that you're experiencing. Our speakers will format the session with tools and offer just-in-time tips to address your pressing challenges.
As a reminder, our Peer Network events are not recorded. 
If you are unable to attend this event, but are interested in being a part of the Board Chair Peer Network, sign up here. 
Related Resources
Do Your Board Meetings Need a Makeover?
Designing Effective Board Meetings: Purpose, Outcomes, Process, and People webinar
Fist to Five Voting and Consensus
Policy Central Resources: Maddox Foundation's "Board Meeting Evaluation Form" and a "Board Meeting Feedback Form" from the Beker Foundation
Featured Speakers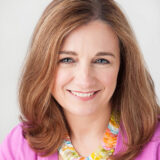 Nancy Murphy
Nancy's spent her career saying what others are afraid to – and learning to say it…
View Profile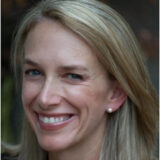 Ann Maddox Utterback
Ann Maddox Utterback is a former litigation attorney who has worked with non-profits in New Mexico…
View Profile