Please join Kimberlee Williams, author of Dear White Woman, Please Come Home and CC Gardner Gleser, of Black Ivy Collective and current chair of the Andrus Family Fund. Once we are able to see each other as family and to lean into the literal meaning of the word "philanthropy" we will begin to see shifts and large impacts in the sector. This is the way we move away from transactional relationships and towards authentic ones. Kimberlee's book is an invitation to join her in building genuine cross-racial relationships and centering truth-telling, even when it hurts. As Williams writes, "I know we've never gotten this relationship off the ground in a sustainable way, but I still believe in it. Can I trust you to come through for me? For us? Do you understand what keeps us apart? 'Cause I need you to know. If you're reading this, you've taken the first step…"
NCFP is hosting three racial justice salons as supplemental learning to our Racial Justice Learning and Action Cohort. These conversations will highlight practices that deepen learning and support our ability to engage in conversations related to wealth.
While having read Dear White Woman, Please Come Home will be helpful for this conversation, it is not necessary to have read the book to attend or participate fully. Please come to the conversation with your video camera on and ready to engage with your peers. Slots are being held for members of NCFP's Racial Justice Learning and Action Cohort.
Featured Speakers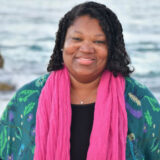 C'Ardiss "CC" Gardner Gleser
C'Ardiss "CC" Gardner Gleser is an advocate for social impact and racial justice work. CC began…
View Profile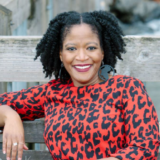 Kimberlee Yolanda Williams
Hailing from the nation's capital with huge hair, a million watt smile, and contagious laughter, Kimberlee…
View Profile