COVID-19 and the consequential social and economic impacts, national protests responding to racism and police brutality, wildfires ravaging the west coast, these are just a few of the many urgent challenges facing the country and the world at this moment.
Whatever your foundation's mission, it is being influenced by these and many other challenges. Please join us for this important and timely discussion designed to further your foundation's action plan on spending to meet the moment and address the unprecedented challenges facing society.
NCFP and the Council on Foundations recently released a strategy guide for foundations, Balancing Purpose, Payout and Permanence. The Guide is designed to provide practical and actionable options for approaching financial stewardship and strategic decision making regarding increased spending in turbulent and uncertain times. Building on that effort, Commonfund recently released its 2019 Benchmark Study of Community and Private Foundations. The Study specifically addresses the issue of increased giving by demonstrating the impact on endowment value, spending and intergenerational equity through five sample modeling scenarios.
In this Xchange webinar, Commonfund Institute Executive Director, George Suttles, will moderate a discussion with two leading practitioners Jennifer Barksdale, Chief Finance and Operations Officer, Mary Reynolds Babcock Foundation and Barbara Leonard, President and CEO, Maine Health Access Foundation.
They will be joined by Commonfund Managing Director, Brian Cohen, who will share insights into the modeling process, assumptions and tools that can be used to better understand and evaluate your foundation's approach.
Featured Speakers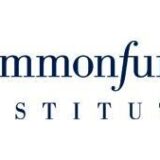 CommonFund
Dedicated to the advancement of investment knowledge and the promotion of best practices in financial management,…
View Profile