Philanthropy is an ever-evolving practice. It's clear that partnering with and listening to the people and communities family foundations seek to serve are instrumental to realizing positive and enduring impact over time.
This webinar describes Fund for Shared Insight's Listen4Good feedback initiative and provides guidance on how you and your grantees collect feedback to make agile and informed decisions during this particularly difficult time and into the future.
During this hour-long session, you'll learn:
How the Hewlett Foundation and Sobrato Family Foundation—along with the grantee partners they nominated for Listen4Good—use feedback to find out what the people and communities they seek to help need most;
About Listen4Good Online+, and how you can support your grantees as they implement high-quality, client-focused feedback loops;
How participating in Listen4Good will help you fulfill the listening commitment that's part of the Council on Foundations' COVID-19 pledge; and
How listening, feedback, and being open to change can advance equity and improve outcomes.
Nick Tedesco, president & CEO of the National Center for Family Philanthropy, will provide opening remarks. Melinda Tuan, Fund for Shared Insight's managing director, will moderate a discussion featuring Shared Insight's founding co-chair, Fay Twersky, vice president, the William & Flora Hewlett Foundation; Lisa Sobrato Sonsini, board president and interim CEO of the Sobrato Family Foundation; and Valerie Threlfall, managing director, Listen4Good. The panelists will share details about the feedback initiative, including why and how to get involved, and answer all of your listening and feedback questions.
Featured Speakers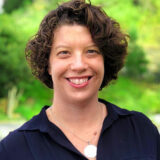 Valerie Threlfall
Valerie Threlfall is Principal of Ekouté. Her consulting approach is informed by more than 15 years…
View Profile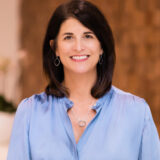 Lisa Sobrato Sonsini
Lisa Sobrato Sonsini established the Sobrato Family Foundation in 1996 as a vehicle for multiple generations…
View Profile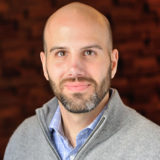 Nicholas A. Tedesco
Nicholas (Nick) Tedesco is the President and Chief Executive Officer of the National Center for Family…
View Profile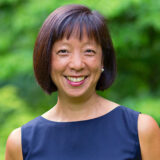 Melinda Tuan
Melinda Tuan is Fund for Shared Insight's managing director, guiding and facilitating the collaborative's operations, communications,…
View Profile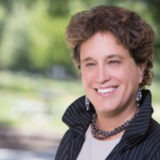 Fay Twersky
As president and director of The Arthur M. Blank Family Foundation, Fay Twersky is a trusted,…
View Profile