NCFP's benchmark Trends in Family Philanthropy study found that 20% of the youngest family foundations have decided to operate with a limited lifespan, and more than 60% of all foundations are considering or have decided upon this option. Have you made this decision? Are you thinking about the implications and strategies for limiting the lifespan of your foundation?  Join this network to speak with other funders considering limiting their lifespan or who have made the decision to spend down. This peer network is co-chaired by two field leaders, Barbara Kibbe, director at the S. D. Bechtel, Jr. Foundation, and Lois Mitchell, philanthropy consultant and former president of the Orfalea Foundations. Please make plans to join us at these upcoming gatherings and virtual discussions:
September 13-14, 20th Anniversary Symposium: Imagining the Future of Family Philanthropy: For registered attendees, meet up at the Symposium at a special reception gathering. Learn more and register here.
October 18, 2 to 3:30 pm (Eastern): Meet other participants in the Strategic Lifespan Peer Network via Zoom videoconference to share strategies, lessons learned, and current challenges in your work.
Featured Speakers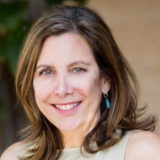 Lois Mitchell
Lois Mitchell has extensive experience directing philanthropic initiatives, navigating strategic plans, and building key partnerships with cross-sector…
View Profile