During the NCFP 2019 National Forum on Family Philanthropy, the Non-family Staff Peer Network had great success meeting about what keeps you up at night—the most pressing challenges and questions in your role. Join the group again to continue this conversation and share your biggest current challenges. Connect with your peers to find community, solutions, and resources.
NCFP's Non-family Staff Peer Network, chaired by Denise Porche, Steve Toben, and Kim Wright, is designed for senior level non-family staff members who work at family foundations in NCFP's Friends of the Family network. This time is peer-directed, with NCFP staff and other outside experts serving as resources. Join your peers and build a network of colleagues facing the unique challenges, complications, and joys that are inherent in this role.
As a reminder, our Peer Network events are not recorded. Come ready to have an engaging conversation with your peers—we want to hear your stories, tips, and resources! Join with your webcam if possible, or call in for audio only. 
Featured Speakers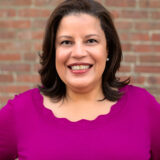 Denise Porche
Denise Porche has held leadership roles in philanthropy, social service provision, and community activism for more…
View Profile
Steve Toben
Steve Toben is the former president of the Flora Family Foundation. Before joining the FFF staff…
View Profile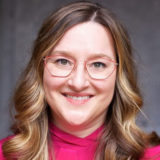 Kim Wright
Kim Wright is the founding Executive Director of the Stolte Family Foundation (SFF), an impact-driven philanthropy in…
View Profile