Your community foundation wants to provide more intensive services to philanthropic families. But how will you define your customer segments and their goals? What unique value proposition will you deliver? What will be your goals for revenues and costs? And how will you define external and internal success measures?
The community foundation field is experimenting with a variety of answers to those questions. On this Spark Session, you'll learn two community foundations' contrasting business models for delivering family philanthropy services. Their stories will be part of a larger set of case studies NCFP is creating in 2017 for the upcoming Family Philanthropy Playbook.
Special offer
We are pleased to offer representatives from community foundations that are not yet part of the Community Foundations Family Philanthropy Network one complimentary registration to a Spark Session of your choice. To take advantage of this offer and register for this webinar, please complete our simple guest registration form.
About this series
This program is part of the Spark Session series under NCFP's Community Foundations Family Philanthropy Network. The series is designed for community foundations to exchange practical advice, tools, and tips from peers on aspects of their family philanthropy engagement. In one hour, this content-rich webinar feature peer case study examples and will allow attendees to delve deeper through an open facilitated dialogue.
Featured Speakers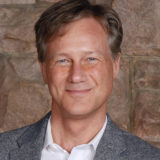 Tony Macklin
Tony Macklin, a Chartered Advisor in Philanthropy®, consults with donor families, grantmakers, and their advisors about…
View Profile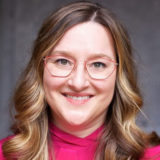 Kim Wright
Kim Wright is the founding Executive Director of the Stolte Family Foundation (SFF), an impact-driven philanthropy in…
View Profile
Joanne Cohen
Joanne E. Cohen is the Vice President of Philanthropic Services for The Community Foundation for Northeast…
View Profile