A Donor's Passion Leads to a Family Foundation's Mission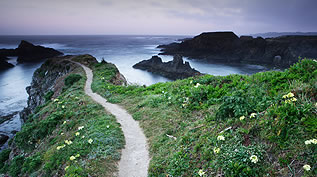 The Helen Bader Foundation's Alzheimer's and Aging program area seeks to make Wisconsin a leader in developing innovative solutions for the challenges posed by Alzheimer's disease, as well as in how Americans view growing older and the later stages of life.
The foundation's interest in Alzheimer's and aging is a "very clear path for the foundation," says Daniel Bader, president and son of its namesake and founder. "My mom was a social worker, and for the last 10 years of her life – at a time when the name Alzheimer's came into play – she began working closely with people with dementia and trying to find specific activities for them. She was heavily involved at a critical time, and she was very interested in how you develop programming for this population. She started working with music, dance, and arts therapy, and later funded research at University of Wisconsin-Madison."
"When we started the foundation in the early '90s, it was clear to us that a principal thing we wanted to do was to continue her work in the field of aging and specifically her work with patients with Alzheimer's and dementia. Those were very clear paths for us – one of the first areas of interest at the foundation,"
"As the field of aging has developed, our programming has changed significantly," explains Bader. "When we started, the support network for families was minimal, and there were no research centers. So what we really started with in the 1990s was building up networks of individual experts. Today there is a much stronger network – for doctors, patients, and families. And it took about a decade to build all of that."
Through an emphasis on program development, applied research, and public policy, the foundation aims to offer hope to families grappling with Alzheimer's. The foundation works with partners of all sizes in the fight against Alzheimer's, and supports and plays a role in statewide initiatives and inter-agency collaborations it feels are key to addressing the issues that affect older adults and their families.
To date, Alzheimer's and aging has been the Bader Foundation's largest single giving area, with more than $35 million in related grants out of more than $197 million total grantmaking.
While Aging and Alzheimer's is one of four distinct grantmaking programs at the foundation, Bader explains that all of the program areas have natural and strategic overlap.
"All of our program areas are a direct reflection of my mom's values and interests. One of the biggest interests my mom had was in the arts. We have a separate arts funding program, but within Alzheimer's and Aging we also fund the arts."
"We actually have a mission/directive from the board to try and get every program area to dedicate 10 percent of its budget towards programs that support the arts. We fund heavily in the Jewish Community, and have invested fairly heavily in Jewish Continuum of Care facilities. We also have a PRI fund that scans across all of our program areas, and have funded a number of projects using program related investments that are working with the elderly."
Bader explains that the Foundation is more dedicated than ever towards its goals, and that it enjoys sharing what it has learned with other funders interested in this topic. "In every community there are likely to be some great programs. If a smaller foundation, fund or individual donor is interested in learning which local programs are the most effective, most larger foundations with dedicated staff are very happy to pick up the phone and share our experience. We have staff that spend all day in the community – they have a lot of experience in the community, and they can also connect people to other resources and individuals with that experience."
Listen to the National Center's interview with Dan Bader to hear more about the Helen Bader Foundation's lessons learned in aging and Alzheimer's: The Helen Bader Foundation: Donor's Passion Leads to Foundation's Mission (click to listen to audio)