Engaging Organizations and Developing Relationships With Their Leadership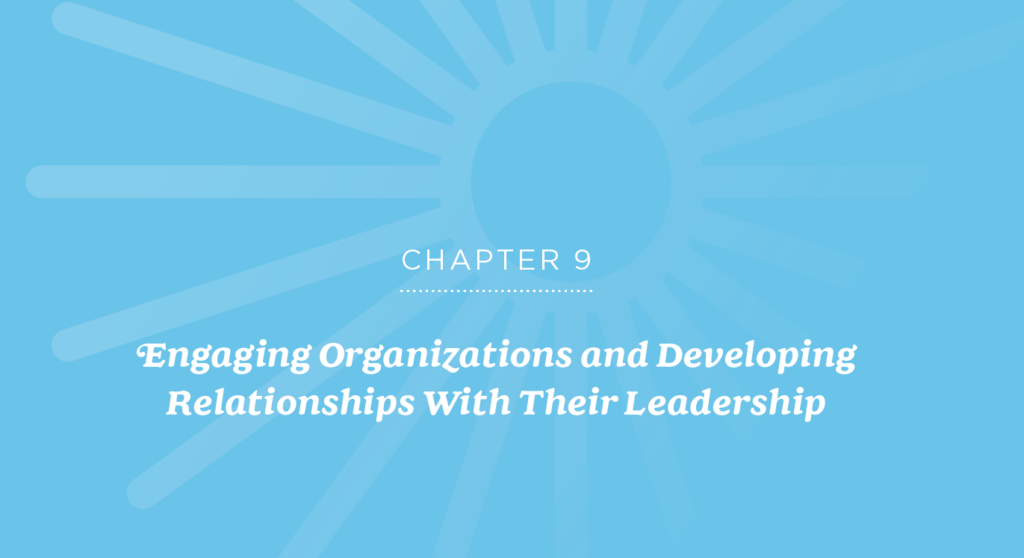 Best practices when it comes to interacting with potential and actual grantees including volunteering and board service.
In many instances, you can conduct adequate due diligence on a nonprofit without ever communicating with the organization's staff—using information from its website and from third parties. Also, in many cases—especially but not only with large national or international groups—you will feel satisfied with monitoring work from a distance rather than personally engaging the organization.
There are, of course, many instances when you believe that direct engagement will provide you with valuable information and, indeed, when your engagement can make a contribution beyond your monetary gift.
This chapter will help you answer three questions:
When and how should I engage with a nonprofit organization I am supporting or considering supporting?
How should I manage relationships with the organizations that I fund?
How can I add value beyond my dollars?