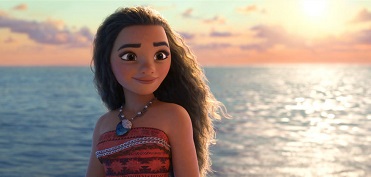 Catchy doesn't even begin to describe Disney's Moana. It's got all the makings of a great children's movie — beautiful animation, quirky sidekicks, and the classic "coming of age" tale. 
But Moana isn't any typical "coming of age" story! What makes her unique also makes her a great model for intergenerational philanthropy. Hear me out…
The first song is essentially about the power of place. Her father (and chief) asks her to respect her community (its traditions, culture, and natural resources). He explains to her: this is where you belong, this is your legacy. But at the same time, he's also asking her to resign her curiosities in order to fulfill her duties as future chief. 
This tension between family and freedom, land and sea, serves as the fundamental plot device. True to the "coming of age" plot formula, Moana embarks on a journey to find the right balance. 
Unlike other Disney movies, like The Little Mermaid and Mulan, Moana actually does return to her family and she cultivates a new hybrid identity for herself and her family. Where Ariel never returns home and Mulan returns only to resume a life put on hold during her adventures, Moana and her parents blend their values together and begin a new lifestyle that reflects those shared values. 
Lucky for us, Moana also gives us so many hints about how to replicate her success in our own family philanthropy.