Donor Legacy: What is it That History Teaches?
Donor and family legacy encompasses not only the donor's original statement of intent, but also subsequent work and accomplishments of the foundation and its grantees. This chapter from 'Living the Legacy: The Values of a Family's Philanthropy Across Generations' offers stories of several families - Peabody, Carnegie, Rosenwald, the Phelps Stokes sisters, Hazen, and Noyes - each of whom approached legacy in a different manner.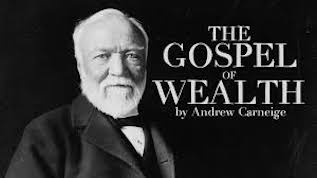 ---
Writing of the uniqueness of family foundations and the variety of philanthropic forms available to them, Paul Ylvisaker has observed, "sooner or later what binds these disparate examples [i.e., the works of family foundations] together is an accumulating tradition of serving a worthy cause." (Paul Ylvisaker, Conscience & Community: The Legacy of Paul Ylvisaker, 1999)
A century and a half earlier, in 1819, John Marshall, Chief Justice of the United States Supreme Court, reaffirmed the principle of the inviolability of a testator's charitable wishes in Woodward v. Dartmouth:
[I]t requires no very critical examination of the human mind to enable us to determine that one great inducement to… [charitable] gifts is the conviction felt by the giver, that the disposition he makes of them is immutable.
With a touch of light irony, Marshall adds:
All such gifts are made in the pleasing, perhaps delusive hope, that the charity will flow forever in the channel which the givers have marked out for it.
Is this hope – that a gift, for example, that takes the form of a perpetual endowment establishing a private foundation, will "flow forever in the channel … marked out for it" – "delusive"? Or can a donor be confident that the philanthropic intent of the gift will remain essentially "immutable," and truly be carried out in perpetuity? Will the donor's original intent eventually be obscured by changes in society, shifts in human values, or the mists of time? Or can a donor help ensure that the philanthropic work he or she initiates will take on a life of its own, evolve, as Ylvisaker suggests, into "an accumulating tradition" and develop a legacy for generations to come?
Answering her own question, Gertrude Stein wrote, "What is that History teaches? History teaches." The history of American philanthropy offers many examples that illuminate how the work of a philanthropic foundation may develop into a great legacy that continues to benefit society.
The examples of such American philanthropists as George Peabody, Andrew Carnegie, Julius Rosenwald, Caroline and Olivia Phelps Stokes, Edward W. Hazen, Charles F. Noyes, and the foundations they established, provide a multifaceted prism through which we may view the questions of donor intent, perpetuity, and legacy. By reviewing the original instructions and subsequent directions taken by these six (four of them family) foundations, we may see more clearly how tensions between the original instructions and subsequent social change can work to create a dynamic and evolving philanthropic legacy.
The First American Foundation: The Peabody Education Fund
In the first half of the nineteenth century, George Peabody (1795-1869) preceded the great capitalists of the industrial revolution in making his fortune. Born in Massachusetts, Peabody was a self-made millionaire who spent most of his banking career in England.  He built a financial empire that spanned the Atlantic and reached into Continental Europe. He was personally responsible for restoring and strengthening the credit of the United States government after the depression of 1837 and again following the Civil War. Franklin Parker suggests in his George Peabody: A Biography that Peabody "had much to do with preserving the whole system of industrial capitalism at the turn of the century," and indeed that it was he "who originated the very practice of modern philanthropy" as we know it today.  And in a speech at the Danvers Centennial in 1852, he offered a motto on education that also captured the idea of a philanthropic legacy: "a debt due from the present to future generations."
By any measure, Peabody's cultural, social, and educational benefactions were monumental and enduring. They include the Peabody Trust in 1862, which provided funds for low-income housing for London's poor, and in the U.S. seven libraries, four institutes, a music conservatory and art museum, a college, and science museums at Yale, Harvard, and Salem, Massachusetts. The principle and example of giving one's "surplus wealth" during one's lifetime, often attributed to Andrew Carnegie, along with the founding of libraries as a socially beneficial philanthropic endeavor, actually originate with Peabody. Although today he is less well known than Carnegie, Peabody deserves the credit for establishing the first formally constituted private philanthropic foundation in the United States, the Peabody Education Fund, dedicated to public schools and teacher education in the eleven Southern states that had formed the Confederacy. The Peabody Fund also has the distinction of being the first American foundation to address the problem of black education in the post-war South.
One of the Fund's original trustees, Robert C. Winthrop of Massachusetts, has recorded the moment on February 7, 1867, when Peabody read his instructions to his trustees. Peabody was "seated in the hall, under the portrait of Benjamin Franklin," as he read to Winthrop in private "that long schedule of appropriations for Education, Science, and Charity which soon afterwards delighted and thrilled the whole community." Completing that section, Peabody announced:
And now I come to the last. You may be surprised when you learn precisely what it is; but it is the one nearest my heart, and the one for which I shall do the most, now and hereafter…
Peabody then continued to read:
With my advancing years my attachment to my native land has become more devoted. My faith in its glorious future grows brighter and stronger. Looking beyond my stay on earth I see our country emerging from the clouds still around her, taking high rank among nations, becoming richer and more powerful than ever. To make her prosperity more than superficial her moral and intellectual development should keep pace with her material growth. I give you, my friends, one million dollars to promote and encourage the intellectual, moral, industrial education of the destitute children of the Southern states.
Although Peabody did not establish his Education Fund in perpetuity, neither did he state that he wished it terminated at any specific time; he gave that option to the trustees:
I furthermore give to you the power, in case two-thirds the Trustees shall at any time, after the lapse of thirty years, deem it expedient, to close this Trust, and, of the funds which at that time shall be in the hands of yourselves and your successors, to distribute not less than two-thirds among such educational or literary institutions, or for such educational purposes, as they may determine, in the States for whose benefit the income is now appointed to be used.
At his death in 1869, the example set by Peabody contributed greatly to his legacy and inspired others to follow suit. A Connecticut manufacturer, John F. Slater, gave in 1882 the sum of $1 million to create a fund exclusively to work in education for rural Southern blacks.  It so closely paralleled and complemented that of the Peabody Fund, that at its meeting in 1914, the Peabody board decided to merge with the Slater Fund. In 1937, these funds combined with others to form the Southern Education Fund, which now functions as a foundation in Atlanta operating programs for African-Americans. In spite of the termination of the Peabody Fund, the philanthropic legacy of George Peabody continues to this day, in the ideas and ethical principles that he lived by, in the schools, libraries, college, museums and institutes that he built, and in the example that he set in philanthropic giving.
---
LETTER FROM JOHN F. SLATER TO THE TRUSTEES OF THE PEABODY EDUCATION FUND
It has pleased God to grant me prosperity in my business, and to put into my power to apply to charitable uses a sum of money so considerable as to require the counsel of wise men for the administration of it.
 It is my desire at this time to appropriate to such uses the sum of one million dollars ($1,000,000); and I hereby invite you to procure a charter of incorporation under which a charitable fund may be held exempt from taxation and under which you shall organize; and I intend that the corporation as soon as formed, shall receive this sum in trust to apply the income of it according to the instructions contained in this letter.
The general object which I desire to have exclusively pursued, is the uplifting of the lately emancipated population of the Southern States, and their posterity, by conferring on them the blessings of Christian education. The disabilities formerly suffered by these people, and their singular patience and fidelity in the great crisis of the nation, establish a just claim on the sympathy and good will of humane and patriotic men. I cannot but feel the compassion that is due in view of their prevailing ignorance which exists by no fault of their own.
But it is not only for their own sake, but also for the safety of our common country, in which they have been invested with equal political rights, that I am desirous to aid in providing them with the means of such education as shall tend to make them good men and good citizens ‑education in which the instruction of the mind in the common branches of secular learning shall be associated with training in just notions of duty toward God and man, in the light of the Holy Scriptures.
The means to be used in the prosecution of the general object above described, I leave to the discretion of the corporation; only indicating as lines of operation adapted to the present condition of things, the training of teachers from among the people requiring to be taught, if, in the opinion of the corporation, by such limited selection the purposes of the trust can be best accomplished; and the encouragement of such institutions as are most effectually useful in promoting this training of teachers.
I am well aware that the work herein proposed is nothing new or untried. And it is no small part of my satisfaction in taking this share in it, that I hereby associate myself with some of the noblest enterprises of charity and humanity, and may hope to encourage the prayers and toils of faithful men and women who have labored and are still laboring in this cause.
I wish the corporation which you are invited to constitute, to consist at no time of more than twelve members, nor of less than nine members for a longer period of time than may be required for the convenient filling of vacancies, which I desire to be filled by the corporation, and when found practicable, at its next meeting after the vacancy may occur.
I designate as the first President of the Corporation the Honorable Rutherford B. Hayes, of Ohio. I desire that it may have power to provide from the income of the fund, among other things, for expenses incurred by members in fulfillment of this trust, and for the expenses of such officers and agents as it may appoint, and generally to do all such acts as may be necessary for the carrying out of this trust. I desire, if it may be, that the corporation may have full liberty to invest its funds according to its own best discretion, without reference to or restriction by, any laws or rules, legal or equitable, of any nature, regulating the mode of investment of trust funds; only I wish that neither principal nor income be expended in land or buildings, for any other purpose than that of safe and productive investment for income. And I hereby discharge the corporation, and its individual members, so far as it is in my power so to do, of all responsibility, except for the faithful administration of this trust, according to their own honest understanding and best judgment. In particular, also, I wish to relieve them of any pretended claim on the part of any person, party, sect, institution or locality, to benefactions from this fund, that may be put forward on any ground whatever; as I wish every expenditure to be determined solely by the convictions of the corporation itself as to the most useful disposition of its gifts.
I desire that the doings of the corporation each year be printed and sent to each of the State Libraries in the United States, and to the Library of Congress.
In case the capital of the fund should become impaired, I desire that a part of the income, not greater than one‑half, be invested, from year to year, until the capital he restored to its original amount.
I purposely leave to the corporation the largest liberty of making such changes in the methods of applying the income of the fund as shall seem from time to time best adapted to accomplish the general object herein defined. But being warned by the history of such endowments, that they sometimes tend to discourage rather than to promote effort and self-reliance on the part of beneficiaries; or to inure to the advancement of learning instead of the dissemination of it; or to become a convenience to the rich instead of a help to those who need help; I solemnly charge my trustees to use their best wisdom in preventing any such defeat of the spirit of this trust; so that my gift may continue to future generations to be a blessing to the poor.
If at any time after the lapse of thirty‑three years from the date of this foundation it shall appear to the judgment of three‑fourths of the members of this corporation that, by reason of a change in social conditions, or by reason of adequate and equitable public provision for education, or by any other sufficient reason, there is no further serious need of this fund in the form in which it is at first instituted, I authorize the corporation to apply the capital of the fund to the establishment of foundations subsidiary to then already existing institutions of higher education, in such wise as to make the educational advantages of such institutions more freely accessible to poor students of the colored race.
It is my wish that this trust be administered in no partisan, sectional, or sectarian spirit, but in the interest of a generous patriotism and an enlightened Christian faith; and that the corporation about to be formed, may continue to be constituted of men distinguished either by honorable success in business, or by services to literature, education, religion or the State.
I am encouraged to the execution in this charitable foundation of a long cherished purpose, by the eminent wisdom and success that has marked the conduct of the Peabody Education Fund in a field of operation not remote from that contemplated by this trust. I shall commit it to your hands, deeply conscious how insufficient is our best forecast to provide for the future that is known only to God; but humbly hoping that the administration of it may be so guided by divine wisdom, as to be, in its turn, an encouragement to philanthropic enterprise on the part of others, and an enduring means of good to our beloved country and to our fellow‑men.
---
Trusting the Trustees: Andrew Carnegie
Andrew Carnegie (1835-1919), that great historical icon of American philanthropy, strongly believed that a gift given in perpetuity could continue to be effective over time. His classic essay, "The Gospel of Wealth," describes his philosophy of stewardship, his belief that wealth had been entrusted to him to benefit society, and his admonition that one should give during one's lifetime: "he who dies rich dies disgraced."
After making his fortune in coal, steel, and oil, Carnegie dedicated the last twenty years of his life to his philanthropy, and kept his promise to dispose of his fortune (which in 1911 totaled nearly $500 million) during his lifetime. His gifts and benefactions created a legacy that has assumed legendary status. They include most notably 2,509 libraries in the U.S. and abroad, museums, a college, a research institute, a hero's fund, a teacher's pension fund (to become the Carnegie Foundation for the Advancement of Teaching, which in turn gave birth to TIAA/CREF), and an endowment for international peace. And in 1911, honoring his pledge to dispose of all his surplus wealth during his lifetime, he gave $125 million to endow the Carnegie Corporation of New York, a foundation for "promoting the increase and diffusion of knowledge and understanding amongst the people."
In establishing the foundation, Carnegie set a pattern for perpetual endowments that has become a standard in the U.S. and abroad. His instructions to his trustees serve as a model of trust: trust in the integrity and good common sense of those who would follow him in guiding the foundation's affairs; trust in the perspicacity of their vision to meet the challenges of the future; and trust in the continuing viability of a foundation endowed in perpetuity.  In his instructions establishing the foundation, he wrote:
My desire is that the work which I have been carrying on, or similar beneficial work, shall continue during this and future generations. Conditions upon the earth inevitably change; hence no wise man will bind Trustees forever to certain paths, causes or institutions; I disclaim any intention of doing so. On the contrary, I give my Trustees full authority to change policy or causes hitherto aided, from time to time, when this, in their opinion, has become necessary or desirable. They shall best conform to my wishes by using their own judgment…. My chief happiness as I write these lines lies in the thot [sic] that, even after I pass away, the wealth [sic] that came to me to administer as a sacred trust for the good of my fellow men is to continue to benefit humanity for generations untold, under your devoted and sympathetic guidance and that of your successors, who cannot fail to be able and good men.
"Don't care a fig for future glory," Carnegie wrote to a friend. Yet his legacy – of institutions, organizations, and a philanthropic philosophy – has become a legacy for the ages. Although John D. Rockefeller, Sr., later was to warn that "perpetuity is a long, long time," an essential part of Andrew Carnegie's legacy is his belief in the durability of an endowment dedicated to the public good; as he wrote to his trustees:
As in all human institutions, there will be fruitful seasons and slack seasons. But as long as it exists there will come, from time to time, men into its control and management who will have vision and energy and wisdom, and the perpetual foundation will have a new birth of usefulness and service.
---
LETTER FROM SIMON GUGGENHEIM TO THE TRUSTEES OF THE JOHN SIMON GUGGENHEIM MEMORIAL FOUNDATION (Excerpt)

One of the most notable aspects of Andrew Carnegie's philanthropy was his deep trust for the future integrity and decisions of those to whom he entrusted his philanthropic resources. Other important philanthropists, including Simon Guggenheim, shared this basic philosophy.
…The purposes of the Foundation were designedly made very broad in the charter, and to the specification of the means through which those purposes were to be attained there was designedly added power in the Trustees from time to time, as they deem it proper, to employ other lawful means to attain the same object. This course has been followed because no one can foresee the future, and limitations which seem wise today might become impracticable or injurious in later years. No man of wisdom would seek perpetually to bind you and your successors to fixed plans and methods involving fixed studies, causes, places or institutions. The history of funds for special purposes has shown the folly of attempting to petrify the ideas of the present, and I have no desire to do so; nor do I wish in this letter in any way to limit the power to use this fund conferred upon you and your successors by the charter. Yet it seems to me appropriate that I should indicate to you those general purposes and policies, within the scope of the charter, to which I wish you and your successors to conform as long as is deemed best. If, at some distant time, it seems wisest, in the careful judgment of the Trustees, to change or disregard them, you have here a statement of my wish that you do so; you will conform best to my wishes by using your own good judgment…
The endowment which I am now making carries with it the expectation that in the ordinary course it will be kept invested and the income applied to the corporate purposes, so that the work and influence of the Foundation will be continuous and permanent; but no limitation is placed upon the lawful authority of the Trustees and their successors to apply the principal of the fund, or any part of it, in case an emergency shall arise which makes a change of policy advisable in the judgment of the Trustees. We are confident that you would not use the power to deplete the principal except in a distinct emergency, and it is our hope that the principal always may be maintained intact.
---
No End to the Legacy: The Rosenwald Fund
Famous as one of the foremost opponents of establishing endowments in perpetuity, Julius Rosenwald (1862-1932) nonetheless remains one of the greatest of American philanthropists. If one is not to perpetuate an endowment given to charitable purposes, how is one to leave a philanthropic legacy?
Rosenwald's wealth derived from his successful 1895 acquisition and subsequent management of the mail-order catalog company, Sears, Roebuck. By 1910, his wealth exceeded $200 million.  When he first established the Julius Rosenwald Fund in 1917, Rosenwald strongly believed that a foundation's endowment should not exist in perpetuity. He told his trustees to spend all income and principal "within twenty-five years of the time of my death." Believing that "more good can be accomplished by expending funds as trustees find opportunities for constructive work than by storing up large sums of money for long periods of time," Rosenwald said that his restructured family foundation then could "avoid those tendencies toward bureaucracy and a formal or perfunctory attitude toward the work which almost inevitably develop in organizations which prolong their existence indefinitely."
Rosenwald's explicit view is that since it is impossible to predict the needs of society in the future, the donor should take precaution against the "dead hand," which would provide unsteady guidance in the uncharted waters of an unforeseeable future. Unstated, yet implicit in his philosophy, is that inevitably over time, the donor's original intention will be obscured, ignored, or changed, and hence not honored. Limiting the life of the foundation, therefore, is the only way to safeguard the purity of the original intent.
---
LETTER FROM JULIUS ROSENWALD TO THE TRUSTEES OF THE JULIUS ROSENWALD FUND (Excerpt)
When the Julius Rosenwald Fund was created and sums of money turned over, it was provided that the principal as well as the income might be spent from time to time at the discretion of the Trustees and it was my expectation from the beginning that the entire principal should be spent within a reasonable period of time. My experience is that Trustees controlling large funds are not only desirous of conserving principal but often favor adding to it from surplus income.
I am not in sympathy with this policy of perpetuating endowments and believe that more good can be accomplished by expending funds as Trustees find opportunities for constructive work than by storing up large sums of money for long periods of time. By adopting a policy of using the Fund within this generation, we may avoid those tendencies toward bureaucracy and a formal or perfunctory attitude toward the work which almost inevitably develop in organizations which prolong their existence indefinitely. Coming generations can be relied upon to provide for their own needs as they arise.
Rosenwald had expressed his intent clearly, and the Rosenwald Fund did in fact spend out its assets and close its doors in 1948, nine years prior to his stated deadline. The direct legacy of the foundation's work includes the construction of 5,357 public schools (estimated to serve some 600,000 children), workshops, and teacher's homes in fifteen Southern states.  To help build YMCAs and YWCAs for black men and women, and hospitals and health centers staffed with black doctors and nurses, Rosenwald employed a strategy of matching gifts (using in-kind contributions such as labor and materials as the match) – probably the first American philanthropist to do so. The Rosenwald Fellows program assisted many African-Americans who rose to great prominence, such as Marion Anderson, Katherine Dunham, Jacob Lawrence, W.E.B. DuBois, and Langston Hughes. Rosenwald was a pioneer in international relief in Palestine and Russia, particularly in support of the relocation of Russian Jews escaping persecution following the Russian Revolution in 1917 and subsequent famine in 1921. His philanthropic (and personal) philosophy, solidly embedded in the Jewish tradition of giving, emphasized stewardship of his wealth, active participation of the recipients, self-help, and individual responsibility. "[I]t is unselfish effort," he said, "helpfulness to others that ennobles life, not because of what it does for others but more what it does for ourselves. In this spirit we should give … gladly, generously, eagerly, lovingly."
The termination of the Rosenwald Fund did not, however, bring the Rosenwald legacy to a close. Rosenwald's daughter, Edith Rosenwald Stern, followed the path that her father had set out on when in 1936 she contributed $1.6 million to establish the Stern Fund. Later, as it was disposing of its assets, the Rosenwald Fund gave more than $900,000 to the Stern Fund. In the mid-1970s, the trustees of the Stern Fund decided to terminate the foundation. After Edith's son, Philip M. Stern, died, a third-generation foundation, the Stern Family Fund, was created, to support "projects that strive for a more equitable distribution of political and economic power."  It was also established with a set term—this time of ten years – to accomplish its work. Thus, more than half a century after the original foundation was terminated, the Rosenwald legacy continues to play an important role in American society through successive generations of unique family foundations.
---
Legacy Across Continents: The Phelps-Stokes Fund
The bequest of one million dollars to establish the Phelps-Stokes Fund was the last of the numerous benefactions of Caroline Phelps Stokes, who died in 1909. Established in April 1911, the Phelps-Stokes Fund is one of the earliest family foundations in the United States.
In a composition entitled "The Poor," written when she was eleven years old, Caroline said: "The poor people suffer much…. I think the tenement houses are dreadful places, almost as bad as prisons." She and Olivia heard their maternal grandfather, Anson Greene Phelps, speak of his work with the American Colonization Society to found the Republic of Liberia in West Africa and had met Africans in their home in New York City. As adults, the Phelps Stokes sisters, who never married, traveled widely in the United States and abroad. The worldly outlook and compassionate understanding that resulted from their travel strongly influenced their "practical philanthropy."
With her older sister Olivia Egleston Phelps Stokes, Caroline's philanthropic interests during her lifetime included advancing the Christian religion (most notably by giving funds for building chapels at such diverse locations as Columbia University, Berea College, and Tuskegee Institute), advancing the cause of women and of American minorities (particularly African-Americans and American Indians), strengthening education, and improving housing for the poor.
In her will, Caroline specified that the endowment for the Phelps-Stokes Fund be used "for the creation and improvement of … housing [for the poor] in New York City" and "for educational purposes in the education of Negroes both in Africa and the United States, North American Indians and needy and deserving white students." When Olivia died eighteen years later, she left additional funds to the foundation for the purpose of "found[ing] a school in Liberia similar to the Tuskegee Institute." As a result of this bequest, in 1929 the Booker Washington Agricultural and Industrial Institute was opened in Kakata, Liberia, a school that continues operation to this day.
With conscious strategic intention, the Phelps-Stokes Fund has over the years played an important role in helping strengthen the capacity of new or fledgling organizations whose work advances the Fund's mission throughout the world. Only by understanding the history of two relatively unsung women, Caroline and Olivia Phelps-Stokes (who are among America's earliest philanthropists), can the 90-year legacy that they left with the Phelps-Stokes Fund be fully comprehended. Through the quiet but indefatigable work of this small foundation, that legacy has touched and changed the lives of hundreds of Africans, African-Americans, and American Indians, and has left its mark on the face of the world.
For the Perpetual Benefit of Young People: The Edward W. Hazen Foundation
When he established his foundation in 1925, Edward W. Hazen (1860-1929) ensured that its general purpose was defined in the Articles of Incorporation as follows:
To receive and maintain a fund or funds to be held either absolutely, upon condition, or in trust, and to apply the income and principal thereof to promote the public welfare either by supporting existing agencies or through independent activities of this corporation, such agencies or activities to be exclusively religious, charitable, scientific, literary, or educational in character.
The Hazen Foundation's first board, incorporated in Haddam, Connecticut, comprised Hazen, his wife Helen, his two sisters Mary and Lucy, and Helen's brother, Charles A. Russell. While the statement of purpose was clearly intended to provide wide latitude in order "to promote the public welfare," Edward Hazen's personal interests and values were unambiguous. He was dedicated to helping young people develop their character, talents and skills in order to be able to live productive and rewarding lives and contribute to the social good.
Hazen made his fortune working with the Curtis Publishing Company in New York, where, following several preliminary assignments, he was named Advertising Director, a position he held from 1908 to 1915. His reputation for honesty, fairness, clear analytic thinking, and objective problem-solving earned him a tribute from his staff, who preserved these principles, known as "The Hazenian Oath," in the form of an embossed scroll:
I will never disgrace the trade I follow, nor shame the men by whose side I work. I will strive to protect those interests which have been to some degree entrusted to my keeping.
I will recognize that there are many times those who know better than I. I will observe the laws of common sense, and do my best to apply them… I will look to the ideal of a tomorrow better than today. I will try so to do my work that when I am through, my calling shall have something more of strength and at least nothing less of honor for my having pursued it. This I take to be no more than my plain duty as a man.
Shortly after Hazen retired from the Curtis Publishing Company, he met a wealthy and influential industrialist, Horace A. Moses of Springfield, Massachusetts. As the two became close friends, Hazen admired Moses' civic leadership, public service, and particularly the foundation that Moses had established to perpetuate and provide focus for his philanthropic interests. It was from Horace Moses that Edward Hazen got the idea to establish the Hazen Foundation.
From its beginning, the Hazen Foundation has pursued its founder's interest in education, religious and community values, and the development of youth. Awareness of the need for "a dynamic approach" to meet the challenges of "a dynamic world" has consistently informed the Hazen Foundation's mode of operating. Commenting in 1950 on the challenges confronting the foundation's trustees, Paul Braisted, the Fund's third president, wrote:
It is apparent that the progressive achievement of… Mr. Hazen's special concerns would require continuing exercise of imagination and initiative. From the beginning his intention had been made clear that the trustees should have complete freedom of action as regards both the ends within the broad provisions of the Articles of Association, and the means appropriate to their achievement. It is their right and responsibility to reconsider, to modify, and adapt them in the light of changing conditions and needs.
With its grantmaking mission focused on the "recovery of a concern for religion in higher education," the Foundation had established a three-pronged program that includes fellowships to support the professional development of leaders, summer conferences, and a series of publications dealing with religion and values in education. Collaborations with organizations such as the American Council on Education and the National Council on Religion in Higher Education brought the Hazen Foundation on the national scene, broadening and strengthening its impact. Wishing to be "more accessible to the outside world," the board had embarked upon a program of international fellowships following World War II.
In 1970, William Bradley succeeded Braisted as president. To increase the Foundation's reach and enhance its influence, Bradley expanded the board and brought on such people as Paul Ylvisaker of Harvard's School of Education; Henry Porter, Jr., of Brown-Williamson Corporation; John Nason, former president of Haverford and Carleton Colleges; and Jean Fairfax, one of the first African-American women to serve on a national foundation board. Bradley says that during his thirteen-year tenure the board collectively exhibited "a strong historical memory," along with a clear sense of responsibility and independence.
Richard Magat, who served as president from 1983 to 1987 and now Barbara Taveras, who assumed Hazen's presidency in 1992 continue to perpetuate a legacy to help low income, minority young people develop to their full capacities within a constantly changing society. "It remains clear that Mr. Hazen's intention was to grow the leadership of the future," Barbara Taveras observes. "The Foundation has always been very progressive, has always employed very targeted, strategic funding, directed at specific groups of young people." Edward Hazen's generosity, and his faith in the Foundation's trustees, enabled a perpetual legacy that continues. With intelligent and sensitive interpretation of that legacy, the trustees of the Hazen Foundation draw from both the past and present to shape the foundation's future.
Harnessing Social Change to Create the Legacy: The Jessie Smith Noyes Foundation
Jessie Smith Noyes (1885-1947) was a community leader in Brooklyn, New York, who served for many years as vice president of the Brooklyn YWCA, where she exemplified and actively worked on behalf of religious and racial tolerance. A friend once described her as "an aristocrat and a democrat at one and the same time;" she was a person who "never lost touch with the human equation." Upon her death in 1947, Jessie's husband, Charles F. Noyes, established the Jessie Smith Noyes Foundation as a memorial to his wife. Having made his fortune in real estate, Noyes earned a reputation as the "Dean of Real Estate," when in 1951 he brokered the sale of the Empire State Building. Upon his death at the age of 91, he left further funds to the Foundation, bringing its assets to approximately thirty million dollars. In the beginning, the foundation's board, comprising Noyes, his three daughters and a friend of the family, directed its funding towards college scholarship aid.
Charles Noyes left to the foundation no specific statement of donor intent. Indeed, his daughter, Edith Muma, a member of the original board who remains active to this day, urged him not to be specific. The Foundation's first report, published in 1957, records that:
Mr. Noyes believed deeply in the importance of encouraging all people to develop their potential to the fullest not only for their own satisfaction but for the contribution they might then make to the general welfare. The fund has chosen to perpetuate [his wife's] memory by giving substance to her faith in people chiefly through the support of education.
In a retrospective essay in the 1998 Annual Report, looking back over the past fifty-year history of the Noyes Foundation, Edith Noyes Muma, who has been a member of the board since its founding, has provided a lucid picture of how a founding donor's values have been translated into a powerful philanthropic and social legacy. Mrs. Muma notes that over its half-century of existence, the Foundation's operations may be divided into three phases. In the first phase, under the guidance of its founder for its first twenty-two years, the foundation gave college scholarship grants to needy students, with the scholarship committee basing its decisions for both minority and majority students on financial need, academic merit, and the student's goals for a career that would "help society."
Following the death of Charles Noyes in 1969, the Foundation's board entered a second phase.  Increasing favor for supporting individuals who showed high potential to make a positive contribution to society led the committee to focus on scholarships for students who would undertake careers in primary medical care in inner cities and impoverished rural areas, primary education, and improving the natural environment.
As time passed, the board came to see that among the many problems in the world, some were critically urgent, and, if not confronted immediately, would result in irreversible damage to the planet. In this third phase of the foundation's evolution, dating from 1984 and carried through to the present day, the trustees decided to expand the board and add staff to run the operations. By adding nine non-family members, people of wide experience, talent and background, to the six incumbent family members, the board diversified its reach, resources, and outlook. After long and serious reconsideration of the Foundation's values, mission, and goals, the trustees' judgment, Mrs. Muma writes, was that:
the ability of the earth to continue to sustain life was in grave danger… Thus, our priorities became focused on the sustainable production of food and fiber, the clean-up and protection of ground water and the salt water of shallow bays and marshes – nurseries for 90% of all marine life – support of some alternative technologies which gave hope of reducing greenhouse gases and preserving the ozone layer, and finally, support of various educational and distribution systems which allowed women to control their own fertility. Although no longer specifically earmarked by race, such grants would clearly benefit people everywhere.
During this third phase the trustees have also set out on a process of integrating programmatic concerns with the foundation's investment policy. Not only does the Foundation require its asset managers to employ a social responsibility screen for its investments, but it has begun to use its power as a stockholder to persuade corporations to adopt practices more in keeping with the foundation's environmental and community values.
Neither Charles Noyes, the founder, nor his wife, Jessie Smith Noyes, may have envisioned a world beset by environmental problems that require definition and amelioration on a planetary scale. However, family members believe that they would enthusiastically approve the Foundation's perspective on the developing global community of the twenty-first century. Charles was "a doer and a great egalitarian," says granddaughter Ann Wiener. And daughter Edith Muma says Jessie Smith Noyes was "always ahead of her time."  Her strong sense of social justice is perhaps the foundation's own greatest legacy.
The Donor's Legacy: A Shared Responsibility
The legacy, then – the donor's legacy and the foundation's legacy – is an organic, living entity. Peabody, Carnegie, Rosenwald, the Phelps Stokes sisters, Hazen, Noyes – all understood this. The legacy encompasses not only the donor's original statement of intent, but all of the subsequent work and accomplishments of the foundation and its grantees. Like all living things, the legacy changes constantly, thriving under favorable conditions and waning under those that are less so. And as with all living things, the legacy can be nurtured or starved. As time passes, the legacy may become anachronistic, something that has petrified into a fossil fit only for a museum; or it may, treated with sympathy, compassion and intelligence, evolve into a perpetual monument to the human spirit. It is the clarity of the donor's instructions, infused with a trust in the wisdom and good will of succeeding generations that will decide what the donor's legacy will become.
Indeed, is it not the ethical responsibility of all who are involved in the foundation's work – trustees, family members, staff, and grantees – to vigorously nurture the foundation's legacy through their work over the decades? It is not relevant whether the foundation will exist for a pre-determined amount of time or exist in perpetuity – the point is that an individual has chosen to contribute wealth to improve human society in some way, in terms of that donor's experiences, perceptions, and sense of life's meaning. All who follow in his or her footsteps and who can influence the uses of that wealth incur not only a fiduciary responsibility for prudent management of the corpus, but an ethical responsibility to honor, and contribute to, the donor's vision. To adapt George Peabody's motto, may we not say: the donor's legacy: a debt due from present to past and future generations.