Establishing Your Intent
Whether you have specific goals for your philanthropy based on clear values or not, this chapter from 'Living the Legacy: The Values of a Family's Philanthropy Across Generations' addresses important issues and questions that a new donor should consider when establishing a family foundation. A donor's long-term charitable legacy may not always be administered in the manner originally intended. Provided here are suggestions for how to anticipate and provide direction for future generations of your family's philanthropy.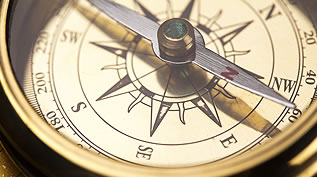 When you establish a foundation you are embarking upon a very important and possibly long-term venture. Make sure that it gets off to a good start by taking the time to consider the issues surrounding your charitable goals, and how you can best accomplish them. This is important in the short run – to provide focus for your own giving – and it will set the stage for a successful long-term legacy for your foundation.
This article deals with the establishment of a family foundation by someone who has a charitable mission and wants future trustees to carry out that mission. That mission may be quite specific. It may revolve around deeply held values, and it may be a commitment to family engagement in philanthropy over generations. If, however, you want to start your foundation with a blank slate and without any expressed intent, and want to let the future unfold as it may, that is fine. Whether you have specific goals for your philanthropy based on clear values or not, this article addresses some important issues and questions that a new donor should consider when establishing a family foundation. My intent is not to advocate any particular degree of control by the donor. Indeed, even if one's primary goal is to leave a family foundation's giving to the discretion of succeeding generations of trustees, my experience has been that these same trustees want guidance.
A donor's long-term charitable legacy may not be administered in the manner originally intended. Many donors don't give sufficient thought to important details when establishing their foundations. Documents often are prepared using only "generic" language, targeted primarily to obtain the necessary tax exemption and to deal with basic state law charitable requirements. Administrative direction is not attended to. The donor's intent may be expressed in the governing instrument only vaguely, or possibly not at all. In other cases, subsequent trustees may just ignore the donor's expressed or known intent, even if quite obvious. In more extreme cases, they may support programs the donor definitely would not have endorsed.
Establishing Your Goals
The first step in establishing a private foundation, then, is to formulate your goals. It is important to establish an organization that not only clearly identifies those goals, but also is designed to reflect and closely adhere to those goals even when you no longer participate in the work of the foundation.
One of the truly perplexing problems in attempting to perpetuate a donor's goals is that the governing legal documents must accommodate two diametrically opposed perspectives. On the one hand, you want to encourage your future trustees, and establish an esprit de corps that develops continued loyalty to your mission. You are, after all, talking about your values and traditions. Other articles in this volume address this critical issue. On the other hand, however, you also should consider the "preventative" aspects. You want "the law" on your side, potentially to be used to protect your intent as your future trustees carry out your desires.
Describing Your Intent
Depending on the subject and your personal goals, the description of your objectives may be difficult. You must focus on clearly describing your intent, and not leave any doubt as to your views. The location of your intent provisions is very important. If your organization is a trust, set forth your intent as the opening statement, as a preamble. Get the reader's attention. Show that you believe it is the most important element of the instrument. If you establish a corporation, describe your intent in the corporate charter as well as in a preamble to its by-laws. In either case, consider establishing criteria that the board must confirm before making a grant. Also consider setting forth an irrevocable requirement that the foundation provide all potential grantees with written guidelines which include the basic description of your intent, so that they understand the manner in which your foundation's funds are meant to be utilized.
This preamble is similar to what others refer to as a "Donor Legacy" statement. It is important to include this as you establish the foundation. It should not be put off until later, because it may never be completed. Thus, do it at the beginning, with the knowledge that as your philanthropy matures, you can modify it. A workable initial format for this part of a foundation's organizational documents is to describe:
The donor's life and accomplishments;
The causes in which the donor is interested (in general or with reference to specific organizations), growing out of that background;
The values, traditions, and perspectives that animate the donor's life and giving history;
The resulting specific intent of the donor for the foundation; and
The way the donor wishes succeeding generations of trustees to perpetuate this legacy over time.
As for content, consider giving a complete expression of your values, philosophies, and objectives. List priorities. State what you want your foundation to support, by reference to areas of interest or types of organization. If appropriate, you also might state what you do not want supported, by describing any prohibited areas of grants. It is important to try to anticipate possible future changes in circumstances. Do you want minimum percentages of the foundation's annual giving to be allocated to certain causes? Make provision for that. Possibly identify particular organizations as permissible or desirable grantees (although keep in mind that those organizations may not exist in the future, or they may change their mission). Also, try to anticipate change in a different way. Identify alternate uses for your foundation's funds if your primary purposes are not possible or practicable.
---
PREAMBLE TO THE BYLAWS OF THE GROVER HERMANN FOUNDATION
The Grover Hermann Foundation was established in 1957. The preamble was inserted into the bylaws by the board following his death in 1979, as a tribute to him and his legacy, and under the guidance of his widow, who was a co-founder of the entity.
* * * * * * *
The philosophy and objectives of The Grover Hermann Foundation are derived from the life and accomplishments of its founder and benefactor, Grover M. Hermann, a very successful businessman who lived from 1890 to 1979.
Grover Hermann's career was an old-fashioned, free-enterprise success story. In 1913, at the age of 23, he used an investment of $5,000 to establish the American Asphalt Paint Company. Over the years he expanded that small business into a large, diversified corporation dealing in paint, cement, metals, printers ink, processing machinery, stone, electrical equipment and many other products. Mr. Hermann's success was particularly notable during the years of the depression, when his businesses generally prospered while so many others failed.
The company's growth was attributable to the acquisition of other businesses, as well as to efficient management. A magazine once described Mr. Hermann's acquisition process as "a second career." When considering any new business, Mr. Hermann always recognized the paramount importance of the human element. He carefully assessed the character and qualities of the individuals involved, and the "tidiness of their housekeeping." He felt fortunate to have come in contact with so many wonderful people over the years, describing them as "families that, generation upon generation, had provided the business underpinnings of their communities, gentle, decent people, fine Americans." Of course, it was Mr. Hermann, himself, who exemplified these qualities as well as anyone. His business, renamed American Marietta Corporation with an acquisition in the early 1930s, ultimately merged with The Martin Company in 1961 to form Martin Marietta Corporation.
At the time of Mr. Hermann's death in 1979, he was remembered not only as a great entrepreneur and businessman, but also as a man who generously contributed both time and fortune to many important philanthropies. It is the objective of The Grover Hermann Foundation to continue that tradition, by assisting deserving causes throughout the United States of the types actively supported over the years by Mr. Hermann and his wife, Sarah T. Hermann.
The foundation maintains a strong belief in the founding principles of the United States of America. It supports a society that encourages individual liberty and a work ethic, with public assistance limited to the truly needy; that rewards the initiative and effort required to make a success of private enterprise and discourages wasteful bureaucratic alternatives; that recognizes the values of free market competition and limited government, in contrast to the ills of excessive taxation, government spending and governmental interference and regulation. It points to the disintegration of the Soviet Union as the ultimate example of the inherent inefficiency and failure of liberal socialist doctrine. The Grover Hermann Foundation strongly subscribes to a conservative, free market oriented philosophy.
The foundation's primary areas of interest include education, health, public policy, community and religion, although there is no reason to exclude worthy causes in other areas that may be deemed important from time to time.
Education. The foundation gives a high priority to education, particularly higher education. Grants for scholarships, fellowships, capital expenditures, and specific projects all will be considered. Because of the foundation's belief in the importance of non-government controlled systems generally, private colleges and universities are strongly favored over tax-supported institutions.
Health. The foundation believes that private funding of health organizations is of vital importance to our society. It thus provides grants for facilities, basic research, disease-specific organizations and other health programs having demonstrable significance.
Public Policy. The foundation deems to be highly important the support of public policy organizations dedicated to the strengthening and improvement of our governmental and economic systems.
Community. The foundation believes it is important to assist local organizations, such as organizations established for youth, the aged and the disadvantaged, and cultural and other community related organizations owing their existence to individual initiative. Because of the localized nature of organizations in these categories, only organizations from the areas of Chicago, Illinois, where the foundation was organized and has its principal office, and Monterey County, California, where it has long ties, generally should be considered.
Religion. The foundation believes that religious devotion has played an important role in the founding and success of America, and considers grants to established religious organizations for assistance in furthering well-defined secular causes as being appropriate to the work of the foundation.
---
Perpetuating Your Mission
What about the duration of your foundation's existence? Do you want it to be terminated after a set number of years? Should you provide that it will operate in perpetuity? It certainly is appropriate for any individual to voluntarily require the sunsetting of his or her foundation at a time certain, as some have done. Other donors have very good reasons to have the foundation exist in perpetuity. This is an important consideration for any donor and it should be a purely personal decision.
There are many issues to consider when thinking about perpetuity, such as:
Family members and their potential interest in working with the foundation;
Other possible participants and trustees over time;
The size of the foundation, and the likelihood of additional gifts to its endowment; and
The intended purposes of the foundation and whether there might be a reasonable time period to carry them out.
Amendment Or Revocation Of Goals
Whatever the duration of your foundation's exist­ence, you also should ask yourself if you want to make your intent to be irrevocable and unamendable. If so, what structure and provisions will promote that wish? That should be easy to do with a trust, simply by making it irrevocable, thus forcing the trustees to go to court if they want to change the provisions. There are, however, well known examples of trustees disregarding their founders' clearly expressed intent, without seeking judicial approval of their actions. A corporation, on the other hand, is subject to easier change because its charter and bylaws can be amended under state corporation laws.
Consider specifying that there may be no amend­ments to the provisions relating to the foundation's mission. If you utilize the trust format, you might provide in the instrument that, during your lifetime, you, as founder, are authorized to amend the trust in areas that won't adversely affect the federal tax exemption, but that, during any period of your legal disability or following your death, amendments to the trust are prohibited. If you use the corporate form, consider providing that certain charter and bylaw sec­tions (such as the name of the foundation and the corporate purposes and intent, and possibly the provisions regarding the manner of selection of future directors) may not be amended. Because of the nature of the corporate structure, however, such attempts may not be legally enforceable against future directors.
Distribution On Termination
What about provision for distribution of the founda­tion's assets on its termination, whether by expiration of some specified term or for any other cause? The current legal requirements under the Internal Revenue Code are that (a) the assets must be transferred to public charities that have been in existence for at least five years, (b) the foundation itself may decide to qualify as a public charity at that time (there are technical requirements that must be met), or (c) the foundation may be consolidated with other private foundations (again, there are certain tech­nical requirements). Consider stating in your governing instruments that, if your foundation terminates for any reason, you want the assets distributed to an identified organization or group of organizations, or accord­ing to a specific set of guidelines. Make the rules very clear, so that the board members have guidance and will be more likely to follow your wishes and less likely to attempt inappropriate change. Possibly list several organizations, providing for distribution equally to those then in existence, or allow specific organizations to be selected by the trustees from among described classes of organizations.
Provision For Enforcement Of Your Intent
If your trustees/directors are not honoring your expressed intent, is it possible to ensure that someone else will assume responsibility to enforce compliance with your wishes, and actually institute a court proceeding? In order to participate as a party in any court case, one must have legal "standing." In a "donor intent" case, that is not easy to acquire. The state Attorney General normally has a statutory duty to oversee charitable entities. The issue then becomes: will the Attorney General always discharge that duty? If not, (whether because of lack of staff or some other reason) can your trust grant to someone else the legal authority to enforce intent? In other words, can you legally give standing to an external organization or group of organizations? Private trusts have identifiable beneficiaries, who by definition have standing to sue trustees. Charitable trusts rarely have identifiable beneficiaries and, accordingly, there is a question as to whether the governing instrument may identify someone with authority to go to court to enforce intent. In a recent Pennsylvania case, the court stated that, as a prerequisite to having standing, the individual or organization must have "relevant" origin, a "substantive and legitimate relationship" to the foundation, a record of "significant contributions" to the foundation, and a "real interest" in the issues in litigation.
You might provide that the foundation intends to allocate a percentage of its annual giving to a certain organization, coupling that with a specific authorization for that organization to have standing. Or maybe the organizations whose presidents may be involved in the selection of trustees, as mentioned below, can be granted standing. There are no guarantees of success in identifying an "enforcement" individual or organization, but it may well be worth the attempt.
---
A CHALLENGE TO DONOR INTENT: THE BUCK TRUST
Examples of court actions by trustees to change the donor's intent have occurred in several past famous cases. In the Buck Trust case in California in the '80s, the trustees of the community foundation that received and administered the trust petitioned the court for judicial change of the donor's trust provision that specified very precise limitations on the geographic area where the trust funds were to be expended. The trustees filed the court action notwithstanding the fact that they previously had specifically agreed to abide by the provisions of the trust when they received its assets. Indeed, they were already planning the court action at the time they formally agreed to follow the donor's instructions. Following challenges by the donor's family and others, the court largely rejected the community foundation's efforts to change the donor's wishes.
---
The Board And Governance
The goals and values of your philanthropy provide the raison d' etre for your foundation. If these are clearly stated, they will provide much needed guidance for – and if need be, protection from – the governing board of the foundation. The mechanism in the governing instrument that provides for the selection and replacement of future board members is one of the most important features of any private foundation. Again, often too little thought is given to this important structural detail. It is not enough to assume successive generations of family members will become trustees. There are still many issues to consider—this is vital to any effort to ensure that the organization remains true to the donor's intent. The longer the anticipated life of the organiza­tion, the more important the need for the donor to articulate at the outset the qualifications and the process for selection of future board members. It also is important to think about ways to educate new and existing board members to better understand your intent, values and history of giving. Several considerations should be addressed.
Qualifications
Beyond your personal selection of initial board members, how do you provide for future board succession? Whatever mechanism is chosen, it is not possible to ensure that all future members will share your views. For that reason, you might attempt to describe the types of individuals you want by prescribing certain qualifications. You might consider requiring their membership in identified external organizations, or possibly establish educational, professional, occupational, or other litmus tests. Even with your own descendants, the enumeration of additional qualifications may be appropriate.
Manner of Selection
What about the manner in which board members are to be selected in the future? When a vacancy occurs, how should successors be chosen? There are many different possibilities. Carefully consider this issue in light of your situation and needs, and with a view to preserving your charitable intent.
You can provide for selection of a new member by the others then in office. On the other hand, possibly, individuals or organiza­tions unconnected with the foundation may be authorized to make or participate in the decision. For instance, selection of a board member could be made by the presidents, from time to time, of A, B and C, described as organizations that you intend to be regular grantees of the foundation. You might add alternatives in case any of those organizations ceases to exist. Another possibility would be to have a committee of all of your adult descendants choose board members at an annual family council. Some organizations stipulate that potential board members must serve non-voting apprenticeships of two to three years before being permitted to serve on the board.
Size of Board
What should be the size of your foundation's board? You should limit it to the number of members you believe will be appropriate to manage the foundation. If you establish a trust, consider spe­cific limitations on the number of trustees. If you decide to use a corporate form, your bylaws might contain provisions limiting any changes in board size. In some states you can designate a range of the number of permissible directors (e.g. "from three to five").
Continuity
It also is important to consider whether board continuity or a continuously changing board is desirable. Think about potential consequences of entrenchment if board members remain in office for a long period of time, versus a possible lack of continuity that might result from a rapid turnover of members. If there is provision for periodic turnover, possibly more attention will be paid to the details of running the foundation than to building empires. If the members are elected (whether by themselves or outsiders), you might stagger each member's term so that the board is not comprised of all new members at any one time. Consider provi­sions for (a) terms in office of a specific duration, in contrast to service until death or incapacity, (b) a maximum number of terms one may serve or a minimum hiatus between nonconsecutive terms, and (c) staggered turnover of board members to ensure continuity.
Removal
You also should consider provisions for the possible removal of board members. You might place a removal power in family members, or some independent individual or group, or in an existing entity, such as a public charity with which you wish the foundation to have a close relationship. You might permit the board to monitor itself by authorizing a majority or some "super majority" of the board to remove a member.
Continuous Review of Intent
One of the most important things you can do is to consider establishing a system of regular and repeated reviews of and discussions about the founder's values, philosophies, and particular interests. This is especially important for new trustees or for young "trustees-in-training." For instance, board meetings, or meetings of family members where family involvement is the prime focus, can be held on a periodic basis, and used for the purpose of revisiting the foundation's mission. An annual family council can provide an opportunity to reiterate and discuss the donor's original intent and to think about the mission of the foundation. Some organizations utilize video tapes of the founder's personal statement of his or her objectives for this purpose.
Determining The Structure Of Your Foundation
We've talked about expressing and perpetuating your mission. How do you establish a structure to carry out your objectives? There is no "best" way to establish the entity. The basic options are a trust or a non-stock corporation. Your entity's tax exempt status will be dependent upon the continued expenditure of funds for charitable purposes; whether it is a corporation or a trust is irrelevant for that purpose. In determining what structure to use, several considerations may be brought into play.
Structure or Flexibility
In establishing a long-term organizational structure it may be important to provide a considerable degree of flexibility, to anticipate changing conditions and avoid making your structure so rigid as to be unworkable. A trust tends to be more restrictive; it is limited to the activities specifically set forth in the trust instrument. A corporation may provide more flexibility, in that it has all of the powers enumerated in the relevant state statute. The governing documents (charter and by-laws) are more easily amendable. Note, however, that "flexibility" actually may be viewed as a detriment when considering the issue of donor intent. Directors can change by-laws, even the corporate charter; and the state legislature also may affect a corporation's activities from time to time with new legislation. From this standpoint, possibly a corporation permits too much flexibility, unless consideration is given to a combined approach, as discussed below.
Liability
Who will serve on your board? The issue of fiduciary liability is an important consideration for anyone asked to serve as a trustee of a trust or as a corporate director. Trustees historically have been held to the highest fiduciary responsibilities. Depending on the jurisdiction, to the extent not inconsistent with public policy, a trust may limit trustee liability by express provisions for indemnification. Liability of corporate directors generally is more limited. Also, various states have legislation that further limits the liabilities of not-for-profit corporate directors.
State Regulation
Consider other possible requirements, if any, in the state in which you decide to establish your foundation. From the standpoint of state regulation, there probably will be fewer reporting requirements for a trust. A corporation typically must file corporate annual reports with the Secretary of State (in addition to the charitable reports normally requested by the Attorney General, and there may be various other statutory requirements. However, this should not be viewed as an important overall consideration.
Combined Organization
You might consider establishing a "combined" type of organization. This is not "fairly common." As a "control" tool, it normally doesn't occur to the typical lawyer! This structure provides some of the advantages of both the trust and corporate forms of organization. It allows for the desirable elements of a corpora­tion, with its benefits of flexibility in relatively minor matters, and of a trust, which affords a structure that promotes fidelity in pursuing the long-term goals and values of the donor. It offers flexibility in the area of business powers, but not with respect to changes in the foundation's goals. This is possible in jurisdictions that have statutory provisions for "members" of not-for-profit corporations.
An example of such an organization is to establish the foundation as a not-for-profit corpora­tion, with a typical board of directors, but also to provide that the corporation may have "members" who, somewhat like stockholders of a for profit corporation, are given certain powers over key corporate decision-mak­ing, such as the election of the directors and the amendment of bylaws and charter. At the same time, the donor establishes a trust, which identifies with specificity the carefully drafted donor intent provisions. The trust is identified as the sole member of the corpo­ration. The result is a corporation, entitled to all of the benefits of state law, providing for indemnification of directors, etc., but which is effectively controlled by the trustee of a trust that has stricter guidelines governing its adminis­tration.
Basic Provisions
Whether you choose a trust or a corporation, or possibly a combined approach as mentioned above, certain provisions must be included in the governing instrument for the organization to qualify as an exempt private foundation. And there are additional provisions that probably should be included for the foundation to operate smoothly.
Required Tax Provisions
In order to qualify for tax-exempt status, it is impera­tive that the foundation be required to devote its funds solely to charitable purposes. In order to assure this, the governing instrument should include statements:
Not only delineating the types of charitable purposes for which distributions may be made, but also restricting distributions to those made solely for charitable purposes;
That no part of the earnings shall inure to the benefit of any individual (other than by way of reasonable compensation for services rendered or reimbursement of reasonable expenses);
That no substan­tial part of the foundation's activities shall consist of attempts to influence legislation or participate in political cam­paigns;
Providing that charities will receive the funds upon termination of the foundation; and
That the foundation will comply with the requirements of Sections 4941 through 4945 of the Internal Revenue Code.
Choice of Jurisdiction
Because laws regulating trusts and not-for-profit cor­porations vary from state to state, you should determine which state law you would like to govern your foundation. One of the primary state law questions that concerns many donors is the scope of trustee or director indemnification available. You also might consider the filing requirements of operating a foundation in a given state. The inclusion of provisions permitting the board to transfer the foundation into a new jurisdiction may be desir­able. This flexibility will permit the foundation to take advan­tage of a different state's laws. Again you must determine whether such flexibility will be desirable.
Getting Started
Having established your foundation's structure, as you begin operations, it is important to address several areas.
Choose Initial Board Members
As discussed earlier, the selection of your board members is an extremely important element in carrying out your intent. Make your decision as to your initial directors or trustees, and secure their agreement to become involved in the venture, and to carry out your intended mission. Make sure to have discussions with them about your vision for the foundation, by reference to your legacy statement.
Consider Working with a Consultant
There are a considerable number of individuals and organizations experienced in starting and advising foundations that may be of assistance to you. You may want to obtain the advice of a consultant or advisor on philanthropy and foundations. These can be consultants in foundation management, in general, or in specific areas of grantmaking. Consider contacting the National Center for Family Philanthropy, or Donor's Trust, or other similar donor-support organizations, for more information on these types of individuals and organizations.
Retain Qualified Experts
By all means retain qualified legal counsel. This should be an attorney experienced in the establishment and management of private foundations. This is particularly important because of the complex federal laws and regulations governing private foundations and the potential penalties that may be assessed for not observing the myriad rules. Financial advisors, as well as accountants who are experienced in private foundations, also should be brought into the equation early on.
Conclusion
Most giving is done with a purpose, animated by values and beliefs. Donors sometimes lose sight of that purpose in the midst of considering the legal technicalities of setting up a private foundation. Whether that purpose is a very specific charitable mission or a more general desire to maintain a family philanthropic tradition, it is important not to forget that original intent, to get it down in writing. This is important for a number of reasons: it helps to maintain the longer term viability of the goals and vision for your own philanthropy; it helps prevent abuse in the future; and it provides the kind of guidance future generations of trustees often want as they struggle to honor and carry out a donor's intent.
If one starts off right, donor legacy issues don't go away, for they remain a challenge for every generation. The likelihood is much greater, however, that your own charitable goals and intentions will be honored over time and that your values and beliefs will become a legacy having ongoing influence on the world.