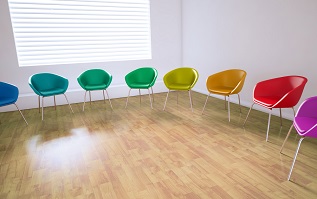 Committees can be the bane of a board's existence. Or, its saving grace.
Committees are supposed to carry out the nuts and bolts of governance so the full board will be free to be visionary and think "big picture." That sounds good, but it takes some effort to make committees and task forces as useful as they can be.
Work groups, whether standing or short-term, can be where new ideas incubate and polices take shape. Eventually committee decisions and proposals must go back to the full board for debate or approval, but optimally this is a smooth process in which the board trusts the committees to do their work. The trick is coming up with a structure that's solid and flexible.
Before we dive into setting up a framework for your board's work groups, we must define which groups we're talking about and what they're supposed to do. Different work groups can have very different purposes, structures and life spans.
Standing committees are groups that deal with ongoing issues, like financial oversight or board recruitment. Members of these committees will change, but the existence of the committees will likely remain as long as the board and organization remain.
While every foundation has its own needs, I generally recommend that boards have at least two standing committees—governance and finance. The governance committee is responsible for recruiting, orienting, and educating new members, a process that continues year-round. The finance committee makes sure that the foundation's resources are being managed adequately. A foundation board would likely have an investment committee as well.
While many boards also have executive committees, I do not recommend this unless the board is particularly large or its members are scattered. An executive committee exists to expedite decisionmaking if it is difficult to convene the full board frequently or quickly. The downside of an executive committee is that it can sometimes make other board members feel excluded from many important decisions.
Task forces are groups that meet around a particular issue that has a beginning and an end. Planning a board retreat, reviewing bylaws or investigating a new program area are examples of projects that would be better suited to a task force than a standing committee. If, at the end of the task force's work, the board discovers that the issue has become an ongoing one, the board can always form a committee on that issue.
Do You Need This Committee?
When forming a new committee or task force, the board should answer several questions to make sure the new group is necessary and will add to the board's effectiveness, rather than just creating more work. The board should ask
How does this group relate to the foundation's mission and strategic priorities?
       
How will this group benefit the board and the foundation?
       
Who will implement the group's decisions?
       
What risks will this group face? What liability issues might arise?
       
Could this work be done by one individual, from the board or staff?
       
Is this an ongoing concern? If not, when will the group be dissolved?
A terrific trend we've seen in the boardroom is the zero-basedcommittee structure. The advantage of this structure is that it forces a board to evaluate its committee structure frequently to make sure it's working effectively.
In this kind of framework, the board starts each year (or possibly every other year) with a clean slate—no committees. At that time, the board reviews its organizational priorities and creates committees directly related to those needs. This arrangement is made with the understanding that the groups will disband once their work is done or at the next annual review of committees.
Some boards also will retain one or two standing committees (such as governance and finance) while using the zero-based structure for the rest of their groups.
This may seem extreme, but where it is used, it keeps boards fresh and members enthusiastic.
Additional Resources
Sandra R. Hughes is executive governance consultant at BoardSource (formerly known as the National Center for Nonprofit Boards) in Washington, DC. She can be reached at shughes@boardsource.org.