From Words to Action at Bainum Family Foundation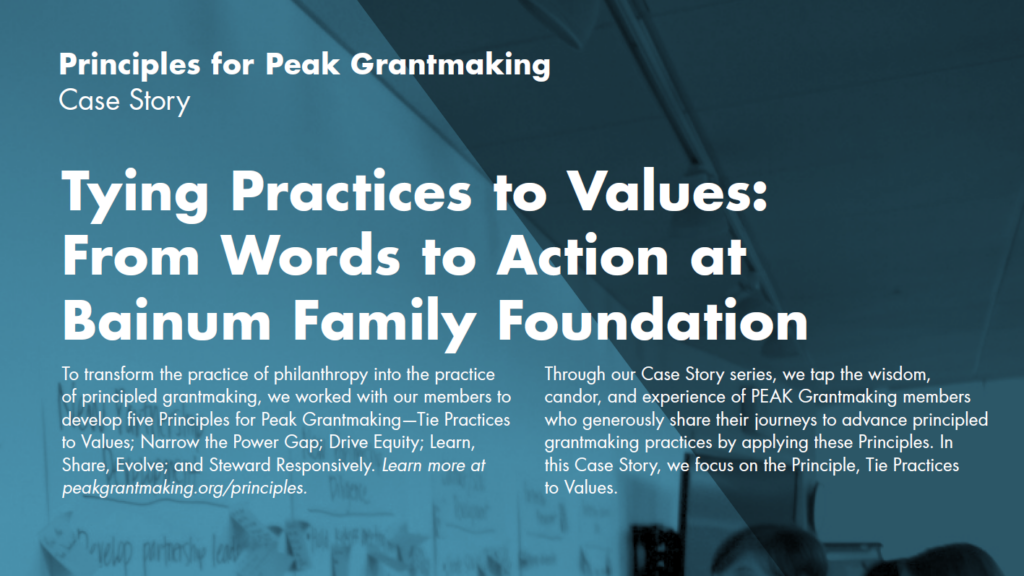 The principles guiding one grantmaker's successful efforts to tie practices to values, including practical methods for getting staff involved in the process and gathering the most relevant insight into your practices.
Like many family foundations, the Bainum Family Foundation has been guided implicitly, from the start, by the life story and core beliefs of its founder. To make the leap from stated values to lived values, Barbara Bainum supported her staff's resolve to delve more deeply into questions of alignment and culture.