Podcast: Carolyn Talks with Mary About Family and Social Change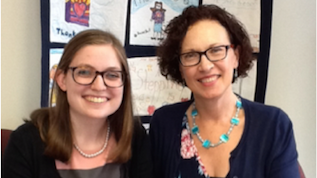 In this "I am family philanthropy" StoryCorps interview, GMA Foundations staff members Carolyn and Mary reflect upon summertime memories, family values, and philanthropy.
We may want to include some additional details about what they talked about, as well as perhaps a quote or two to get people intrigued. We can also perhaps create a different photo to appear at rights. is this making sense?