Operating for Limited Life: How Atlantic Approached Its Limited Life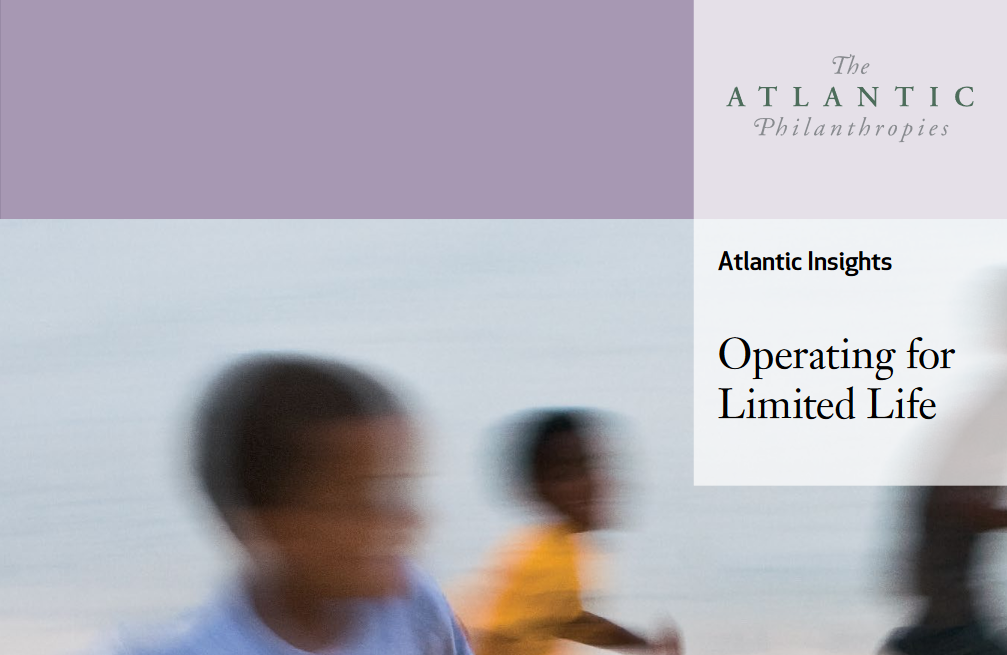 This Atlantic Philanthropies Insights report offers an in-depth look at Atlantic's limited life journey. It covers:
1) How grantmaking, human resources, finance, evaluation, communications and information technology evolved over the years to meet the challenges and opportunities of operating for a fixed period.
2) Strategies used to maximize effectiveness and sustain and extend its impact.
3) Lessons for funders contemplating limited life.