Power of Partnership – The Tow Foundation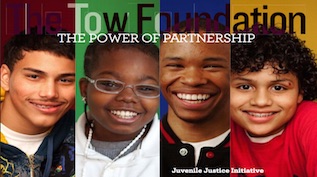 Partnership is an essential survival tool and, for the best nonprofits, is a well-practiced art.
So now, as we find that new opportunities for collaborative work are being presented from an administration that sees the benefit of public/private partnership, we are ready and able to seize the moment. The nonprofit sector is now being tapped for innovative ideas and evidence of success that for so long have gone unnoticed by those controlling government spending. Our hope at The Tow Foundation is that these new opportunities at the state and federal levels will grow and expand the amazing organizations and projects we have been privileged to support.
Join us in congratulating The Tow Foundation on their innovations in collaboration.