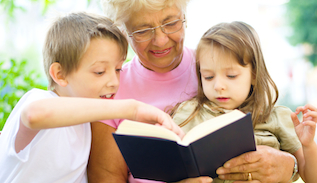 Naturally, families that have done well in their own lives care deeply about those that don't have access to the same resources or opportunities. In this spirit, more families than ever are drawn to helping their community'syoungest children get an early start on succeeding in school. The issues of early childhood care, school readiness, and reading have attracted a lot of attention among family funders, and a number have come forward with innovative approaches for giving.
Why is early childhood care, learning and literacy so important?  How are family foundations and funds supporting programs that help kids show up to school ready to learn and ready to read?
This issue of Passages highlights some of the latest research on early childhood development and education, and profiles several family foundations and communities working for change in this area. It discusses quality child care and learning, and offers tips for getting involved in funding and resources to learn more.