Richard A. Lord: Finding Grace, Gratitude, and Generosity in the Episcopal Church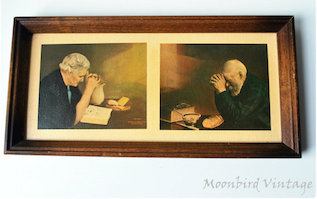 Do religious organizations have the spiritual authority to challenge congregants to lead more generous lives? In the religious context, is charitable giving more than a financial matter? This case study from 'Faith and Family Philanthropy' suggests that giving is an emotional and spiritual practice that, over the course of a lifetime, transforms the giver's relationships with God, others, and the world as a whole.
*****
Do religious organizations have the authority — indeed the spiritual authority—to challenge congregants to lead more generous lives? In the religious context, is charitable giving more than a financial matter? Is it not an emotional and spiritual practice that, over the course of a lifetime, transforms the giver's relationships with God, others, and the world as a whole?
The great psychologist Erik Erikson saw, as the last developmental stage of life's journey, the capacity to gather up a life, hand it on, share it, and give it away for the sake of another life. The achievement of this stage is, at any age, the attainment of life's deepest wisdom. Many members of our large Episcopal congregation in Northern Virginia are journeying toward this stage, which in the Episcopal Church includes the concept of faithful stewardship. The duty of the church is to light their path on that journey.
Faithful stewardship is practiced by many of our family congregants, in ways they devise and express and with levels of giving each family determines. Contributions come in response to requests from the pulpit or through the mail, some are spontaneous, some are checks from the family bank account, and some are through a charitable giving vehicle. Here are a few examples:
When a young mother succumbed to cancer a few years ago, her husband and children donated funds for a much-needed playground on parish grounds. For them, the playground was a perfect memorial for a women who loved her family, played an active role in her church, and took great pleasure in being with young children. The family's gift, augmented with donations from other parishioners, built a structure that now serves the children of the church as well as the preschool that operates on its grounds;
When members of a family from Scotland sought a way to express gratitude for their life in this country and their faith community, they decided on a $100,000 gift to the parish. The family requested that part of gift be used to install a new stained glass window and that the remainder be used to support Church missions. The window was installed and dedicated to the Atwood family in honor of their mission; and
When a family wanted to create a special environment where the teenage members of the parish could meet, they provided $25,000 for the renovation of space in a church building.
These gifts represent only a part of the stewardship activities of congregants. Members also express stewardship by giving time and talents to more than 50 parish-supported ministries as diverse as Pennywise (our church-operated thrift shop), a shelter for the homeless, a program for women in prison, a long-distance program focused on caring for aging parents, and activities for the parish and congregation.
---
The Diamond
An old man came to the outskirts of a village and settled down under a tree for the night when a villager came running up to him and said, "The stone! The stone! Give me the precious stone!" "What stone?" asked the old man. "Last night a man appeared to me in a dream," said the villager, "and told me that if I went to the outskirts of the village at dusk I should find an old man who would give me a precious stone that would make me rich forever." The old man rummaged in his bag and pulled out a stone. "He probably meant this one," he said, as he handed the stone over to the villager. "I found it on a forest path some days ago. You can certainly have it. I am content with what I have, perhaps you can put it to good use."
The man gazed at the stone in wonder. It was a diamond, probably the largest diamond he had ever seen in his life. He looked at the diamond and walked away. But all night he tossed about in bed, unable to sleep. The next day at the crack of dawn he woke the old man by the tree and said, "Give me the wealth that makes it possible for you to give this diamond away so easily."*
*    From Anthony de Mello (1982).   The Song of the Bird by Anthony de Mello. Copyright 1982 by Anthony de Mellow. Used by permission of Doubleday, a division of Bantam Doubleday Dell Publishing Group, Inc.
---
The Church Finds Structure Increases and Broadens Giving
Until the middle 1970s, Episcopalians were, in general, mediocre givers with regard to the ministry of their church. Since then, however, the church has sought to strike a better balance between raising resources for ministry and teaching parishioners how giving fosters growth in generosity and the life of faith. The church has tried to close the gap between what Episcopalians say they believe about faithful stewardship and what they actually express in their giving — both to the church and other philanthropic organizations. Its efforts are succeeding.
Much of that success is attributable to initiatives such as the Alabama Plan[1] — a directive that challenged every congregation in the Diocese of Alabama to spend 50 percent of its disposable income on ministries outside of its parish and congregants themselves to develop ways to increase the number and size of individual pledges. Many churches in the state took on both challenges and achieved their goals.
In addition, the church's 1982 General Convention took a stand on Scripture and Judeo-Christian-based traditions of stewardship by endorsing Biblical tithe as the minimum standard of annual giving for God's work. Extraordinary as it may seem, tithing and the establishment of 10 percent of annual income as minimum guide for yearly giving was never discussed in the Episcopal Church before that convention. Interestingly, the initial stand was echoed and strengthened by clergy and lay deputies at each of the six succeeding tri-annual General Conventions through resolutions such as the following, which was adopted at 2000 General Convention:[2]
We believe… We are the children of God, and we need to give. In every aspect of our lives, we are entrusted to be stewards of God's creation. God invites us to give freely and to exercise joyfully our gifts through mission and ministry.
We commit ourselves… To boldly claim God's abundant provision in our lives; to offer extravagantly our time, talent, and money to do God's work; and to practice tithing as a minimum standard of giving.
We challenge members of the Episcopal Church… To confront our fears of scarcity; to embrace a new vision of stewardship through a joyful response to God's extravagant gifts; and to empower the mission of Christ through generous giving.
The tithe is offered not as an absolute, outwardly imposed requirement of the Episcopal Church, but rather as an invitation for inwardly acceptance. Today, many Episcopalians see tithing as a reference point, a symbolic but concrete standard that keeps their giving from becoming too abstract. Within my congregation, all clergy tithe, vestry members agree to attempt to tithe, about 15 percent of all annual pledge gifts represent tithing, and numerous parishioners are giving a specific proportion of their income.
Journeying Toward Stewardship Requires Learning and Doing
The recent stewardship journey in the Episcopal Church has yielded a number of strategies to help individuals and families connect their faith with their charitable giving. I try to help members along the stewardship journey both by teaching the core values of stewardship and by providing opportunities to exercise stewardship throughout the year by giving time and talents as well as money.
Stewardship Develops Through Grace, Gratitude, and Generosity
In a particularly striking turn of phrase, Martin Luther once spoke of the need for a "conversion of the heart, mind, and the purse" in Christian life. I believe that continually lifting up the core theological values of stewardship — frequently summarized in Episcopal circles as grace, gratitude, and generosity — is an essential part of creating the conditions for such a conversion. Before stewardship there must be a vision of the abundance of God's love and provision for our lives. Such a vision emerges when an individual begins to understand that all of life is a gift of God's grace and is nurtured through inspirational liturgy, faithful teaching and preaching, and opportunities for those who give to participate in the life and ministry of the parish they support.
---
A Bishop's Visit Opens a Door to International Stewardship
Many individuals shy away from faith-based giving on an international scale because of the obstacles to such giving. Families who wish to support causes in other countries must locate and vet grantees and obtain the documentation IRS requires to obtain a tax deduction. Travel and cultural issues make determining whether the gift was used for its intended purpose or had the desired outcome difficult, if not impossible.
A recent exchange between the Rt. Rev. Francis Campbell Gray, Assistant Bishop of the Diocese of Virginia, and members of my parish shed new light on international faith-based giving. In addition to his duties in the diocese, Bishop Gray spent his young life in the Philippines with his missionary parents and is the current president of the Compass Rose Society in the United States.
During an informal coffee gathering, the bishop related stories about missionary work and about Compass Rose, a society founded in 1994, in Canterbury, England, to support mission, relief, and other aid projects approved by the Anglican Consultative Council and to build a community of persons and parishes who enthusiastically support the mission and ministry of the Council.
Parishioners where interested to learn that Compass Rose is a membership society — membership requires an initial gift or short-term pledge of $10,000 — that can put donors in touch with charitable organizations, in a number of different countries, that are already known by the church. Members of the society are invited to visit a number of different countries each year to learn what is needed in terms of support — a sort of group philanthropic tour where participants combine sightseeing and face-to-face meetings with high-level individuals engaged in various humanitarian activities in their country. In the past few years, Compass Rose members have traveled to Cuba, Gaza, Jerusalem, Nigeria, Northern Ireland, Portugal, and Spain.
According to the bishop, these trips can be quite helpful both for donors and for the organizations in the areas of their visits. For instance, during the visit to Gaza, Compass Rose members toured the Ahli Arab Hospital, a facility that is operated by the Anglican Church and for many years received significant support from the United Nations. At the time, U.N. support was being reduced, and the hospital, which is one of only two that serve the 1 million residents of Gaza, was in financial jeopardy. After the tour, anonymous donors used Compass Rose as the vehicle for a $ million donation to save the hospital.
Those who participated in Bishop Gray's conversation had the opportunity to hear and speak with an individual who lives a life of faithful stewardship and knows where philanthropic dollars can be put to good use. Providing those kinds of learning opportunities is just another part of the process of helping parishioners on their path to grace, gratitude, and generosity.
---
When people start thinking deeply about grace, they begin to feel gratitude, which then leads to generosity. As the individual tasked with preaching and religious formation in my parish, I have a particular responsibility to help my congregation engage in thoughtful reflection on these values and to see them celebrated in the real life events of individuals and the congregation as a whole. The trouble is, many of us have difficulty finding the time to reflect on the values of grace, gratitude, and generosity. So much of our energy goes into the functional or physical dimension that we crowd out what little time and space we have for the sacred in our lives. Families, relationships, work, and other responsibilities constantly pull us in different directions. To meet those competing demands, we buckle down, marshal resources, and do what we can. In the end, we often believe that our accomplishments are the result of our own energy and willpower. We forget that everything we have, absolutely everything, is a gift that has come to us from God's blessing. We forget to give thanks.
In my ministry, I try to help people understand the power of gratitude, of thankfulness and that we must bring all that we are, and all of our life experience to the enterprise of stewardship. If you can thank God for the problems, or better yet, for what you become by working through the problems with a deeper reliance on God's grace, you are beginning to grow and mature in the life of faithful stewardship.
The core values of grace, gratitude, and generosity are rooted in Hebrew and Christian Scriptures. For the Christian community, a prominent example is the Sermon on the Mount, where Jesus says:
Do not store up for yourselves treasures on earth, where moth and rust consume and where thieves break in and steal; but store up for yourselves treasures in heaven, where neither moth nor rust consumes and where thieves do not break in and steal. For where your treasure is there your heart will be also (Matthew 6:19-21, NRSV).
As much as we might wish it to be, generosity is not something that most people possess as a sustained natural disposition. It is learned and cultivated by the act of giving itself. These verses underscore the relationship between the ways people use their treasure and their inner character or spiritual commitment. The order of the clauses is important. Jesus did not tell his disciples, "Your treasure will follow your heart." He said, "Your heart will follow your treasure." The heart represents the center of our being, the organ from which all life flows. It is what gives direction to everything we do. Jesus' words invite us, if we are unsure where our hearts really are, to look at where our treasure is spent or accumulated as a significant clue. The wisdom of Jesus is that we should "store up for ourselves treasures in heaven," where forces of time and circumstance cannot harm what we treasure. Generosity is manifested in a willingness to invest what we have for the good of others within the circle of influence that is uniquely ours. The promise is that our hearts will be pulled in the direction of a more permanent kind of wealth.
Consistently teaching the core values of grace, gratitude and generosity facilitates Martin Luther's conditions for the conversion of "heart, mind, and purse." One of the most vivid examples of this that I have experienced in recent years involves the Atwood family. In the early 1990s, the Atwoods were typical parishioners: Bob was a well-paid engineer, Janie was involved in education, and their five children were growing up comfortably in a beautiful, suburban home.
Life changed dramatically when Bob Atwood felt the call to become a missionary. Answering that call involved uprooting the family, raising money from the parish and other donors, training in the culture and the language of Honduras through the South American Mission Society (a mission society of the Episcopal church) and a number of other logistics. In the end, the Atwoods joined the staff of an Episcopal church in Tegucigalpa, Honduras, helped renovate a warehouse for church use, and developed programs in Christian education. Each of the 6-years of their mission, the parish contributed $15,000 toward the family's expenses; members donated a variety of requested items of clothing and equipment; and a number of parishioners traveled to Tegucigalpa to help with various activities, individually, as families, and as a part of church groups, one of which I led.
The family's willingness to make a significant journey of faith and to invest their treasure in the lives of the less fortunate offered our congregation a vivid example of grace, gratitude, and generosity in action. Seeing those core values expressed in the stewardship and philanthropy of people they knew expanded the vista of what is possible in their own lives. Parishioners were no longer dealing with ideas or theological constructs, but with people, basic human needs, and opportunities to make a lasting difference.
During that period, numerous other individuals and family of the parish embarked on stewardship journeys. For instance, in 1997, parishioners opened their hearts, and wallets, to fund construction of a new chapel addition to the church. That chapel now serves as a more intimate space for baptisms, weddings, Sunday worship by the youngest members of the church, and other smaller worship services. Nearly 47 percent of the congregation contributed the $1.2 million in capital needed for construction with gifts ranging from $24 to $50,000.
Family Giving Can Express Faith
Charitable giving as an expression of faith can make a difference in how individuals and families experience day-to-day life. Our lives are made more complete through what we share with others.
The Episcopal Catechism says that the duty of all Christians is "to follow Christ; to come together week by week for corporate worship; and to work, pray, and give for the spread of the kingdom of God."[3] To make that duty, less of an obligation and more a joyful response, individuals in my position are trying to teach their congregations to take a comprehensive and enthusiastic approach to stewardship and philanthropic development. We seek to keep the focus of stewardship where it belongs, on forming the moral and spiritual values of grace, gratitude, and generosity in the lives of contemporary people who yearn for a deeper kind of wealth.
Charitable giving in a religious context can be a spiritually guided but distinctively human matter — one that nourishes grace, leads to gratitude, and is expressed in freely chosen generosity.
---
[1]     For an excellent discussion about the renewed priority of stewardship in the Episcopal Church see, Richard Kew and Roger White (1992), New Millennium, New Church, Cambridge, MA: Cowley Publications, pp. 114-122.
[2]     See General Convention of the Episcopal Church (2000), Blue Book 2000, New York: Church Publishing, Inc., p.471.
[3]     Episcopal Church of the United States (1977), The Book of Common Prayer, New York: The Church Hymnal Corporation, p 856.