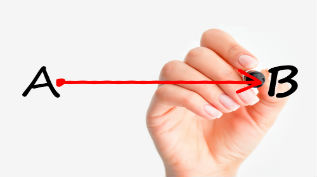 When your board approves a grant, you are hoping and expecting that your philanthropic investment will make a significant impact. In order to become an effective grantmaker, your giving should always align with the core beliefs of your foundation. Beyond this, there are two common approaches that boards take when considering how to allocate the foundation's resources: strategic or responsive. 
Strategic grantmaking efforts typically focus on addressing issues that currently don't have a solution, and that are centered around your foundation's long-term goals. For example, finding a cure for cancer or promoting world peace. Taking a strategic grantmaking approach may encourage the participation of the other board members. Responsive grantmaking, on the other hand, does not just focus the goals of the foundation. Instead, responsive grantmaking focuses on the interests of the community as well. This, in turn, can help generate new ideas and goals for the foundation.
In many cases, you will end up doing a combination of both strategic and responsive grantmaking. This too can work, depending on the shared values and goals of your foundation.
Interested in more information about effective grantmaking? Check out these resources!
"Strategic, Responsive, or Both?" by Kris Putnam-Walkerly highlights the different methods to becoming an effective grantmaker.
"Strategic Philanthropy: Maximizing Family Engagement and Social impact." by a trusted consultant, Ashley Blanchard. Ashley writes on the influence that families have on becoming a productive organization and impacting the community.
"5 questions to help you align your giving values and practices." NCFP President Virginia Esposito, writes about the correlation between grantmaking and foundation values.