Surdna Foundation: Be Fearless Spotlight Story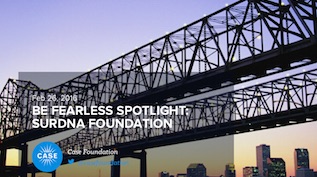 On the eve of its 100th anniversary, the Surdna Foundation is stronger, more nimble and more effective as a philanthropic organization than it has ever been. The secret to its success? Stakeholders who encourage failing forward, experimenting with new ideas and collaborating with others. Read the full spotlight story here.
This Spotlight is a part of a special blog series by the Case Foundation featuring Be Fearless stories from the field.