In late 2015, Barbara Kibbe, Director of Organizational Effectiveness for the S. D. Bechtel, Jr. Foundation, and consultant Ruth Norris discussed the topic of organizational resiliency. Bob Tobin of the communications firm Williams Group prompted their interaction and compiled their remarks.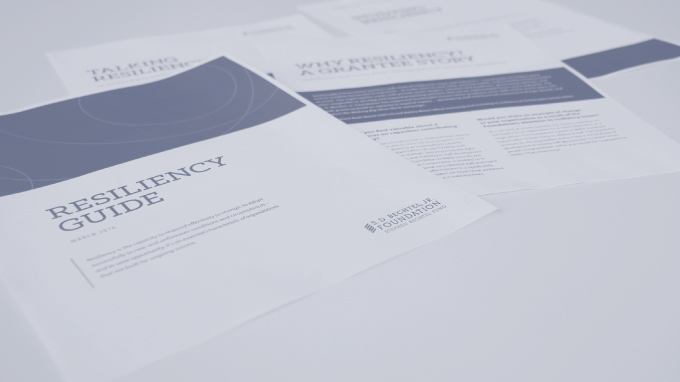 Selected questions addressed include:
Is organizational resiliency different from what we generally think about as organizational capacity? If so, how?
What indicates that an organization is resilient?
As a funder, how would you know if a grantee was strong or weak in terms of the resiliency factors?