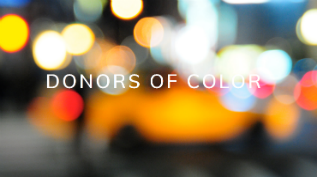 This original landscape analysis looks at the giving patterns and priorities of high net worth (HNW) people of color.  It summarizes information from interviews, shares insights gathered from a meta analysis of research, and outlines a set of recommendations.
The report found that although the priorities, interests and experiences of HNW donors of color are largely invisible in discussions of mainstream philanthropy, HNW people of color (POC) number over 1 million people.  HNW donors of color are largely engaged in building their wealth, are philanthropically engaged, and very generous.
Yet, the report finds these donors remain isolated from each other, are not present within existing donor networks of HNW individuals, and that the funding these donors provide remains less widely known even to organizations in the fields of work in which they are giving.
The report argues that absence of HNW donors of color as an organized force in philanthropy has material consequences. It renders critical experiences, resources and talent missing at a moment in which our society requires new ideas, investment and innovation.  We ask the question: "How can we better network high net worth donors of color to fund social change strategies- including resistance, protection, and empowerment- at a time when the need is so great?"